Each summer, the Center for Women's History is privileged to host one Phillips Exeter Academy student to join our team as a scholarly fellow. In 2022, we were pleased to have Angela Zhang, a rising senior, support our curatorial work as well as select a topic of her choice for our blog. She eagerly researched and explored the life of Anna May Wong, culminating in this piece about the legacy of the actress's multi-faceted career.
Anna May Wong is celebrated today as the first Chinese American Hollywood star, and the first to receive international recognition. The legacy she leaves behind is one filled with contrasts: while limited in the roles she played, she succeeded in a white-dominated profession. Searching for ways to redefine herself, she went as far as leaving her home country and traveling to Europe to find roles that would release her from America's stereotypes and hypersexualization. Her career was a breakthrough that undoubtedly challenged racist notions regarding Asian Americans' ability to succeed professionally. However, even though Wong served as an inspirational contribution to Asian American representation in the film industry, it would be remiss to not acknowledge the limited extent to which Wong's career was able to humanize Asian Americans, and more specifically, Asian American women.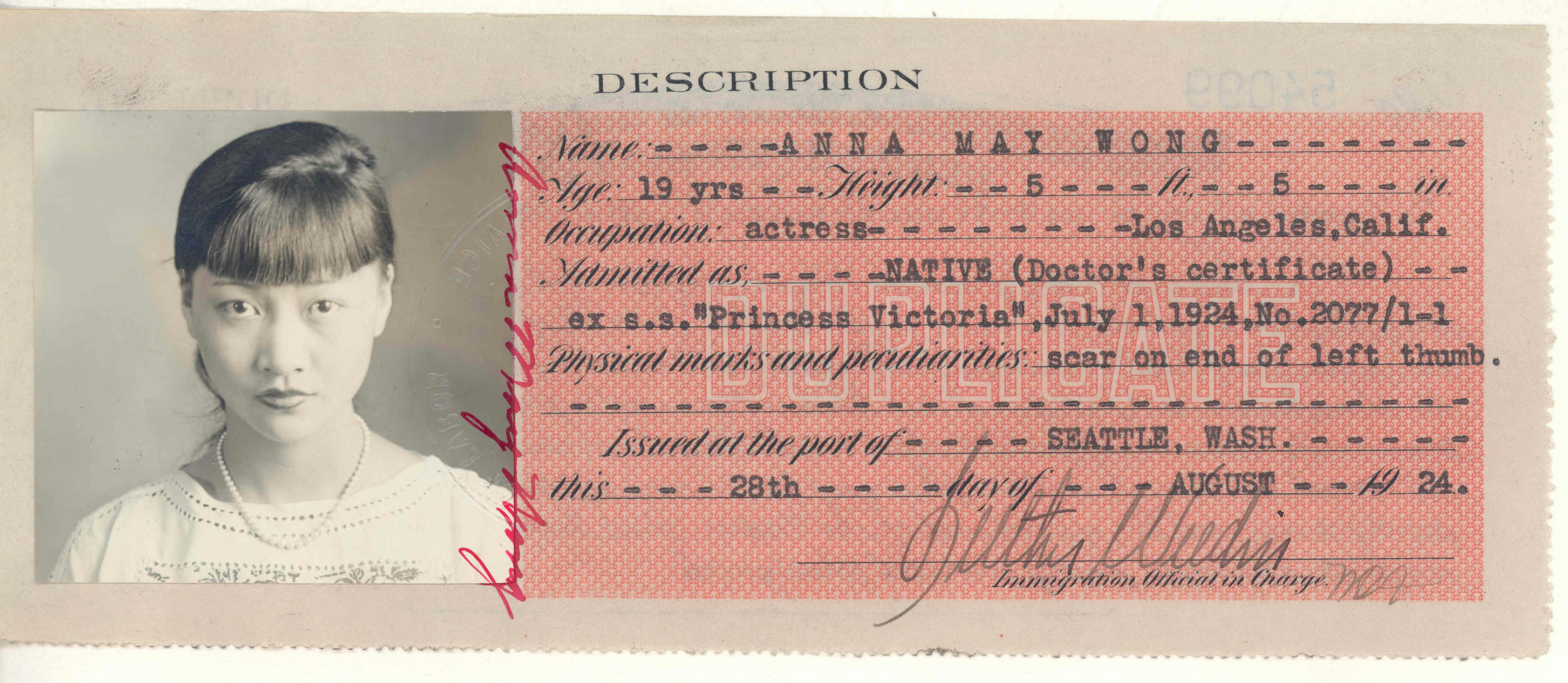 Born in the Chinatown area of Los Angeles in 1905, Anna May Wong was introduced to the film industry at a young age. While she attended the Chinese Mission School in Chinatown to escape the bombardment of racial slurs she experienced in public school, she also attended Chinese language classes and worked in her family's laundry business. What shaped her future the most, however, were her frequent visits to the movie and filming sets near her home. As the United States film industry moved to Los Angeles, Wong found herself sometimes even skipping school and using her lunch money to attend screenings and other film-related events. At fourteen, Wong, without her parents' permission, auditioned for the film The Red Lantern (1919). After asking her father's friend to introduce her to the movie's assistant director, she was cast in her first role as an extra. Three years later, Wong left school to pursue her dream of becoming a full-time actress. In spite of her diverse talents, Hollywood typecast Wong. They rejected her from lead roles, favoring white women and thus relegating Wong to overtly racist roles.
This phenomenon did not exist in a vacuum, nor was Hollywood the origin. The 1875 Page Act, for example, targeted Asian women as promiscuous prostitutes and distractions to men. It served as the precursor to the Chinese Exclusion Act of 1882, when such reasons were cited again to bar Asian women from immigrating to the States. During the Korean War (1950-1953), Asian women in South Korea became victims of forced sexual labor for the US military despite prostitution being illegal since 1948. The objectification of Asian women was ingrained in US culture and perpetuated by US film and media.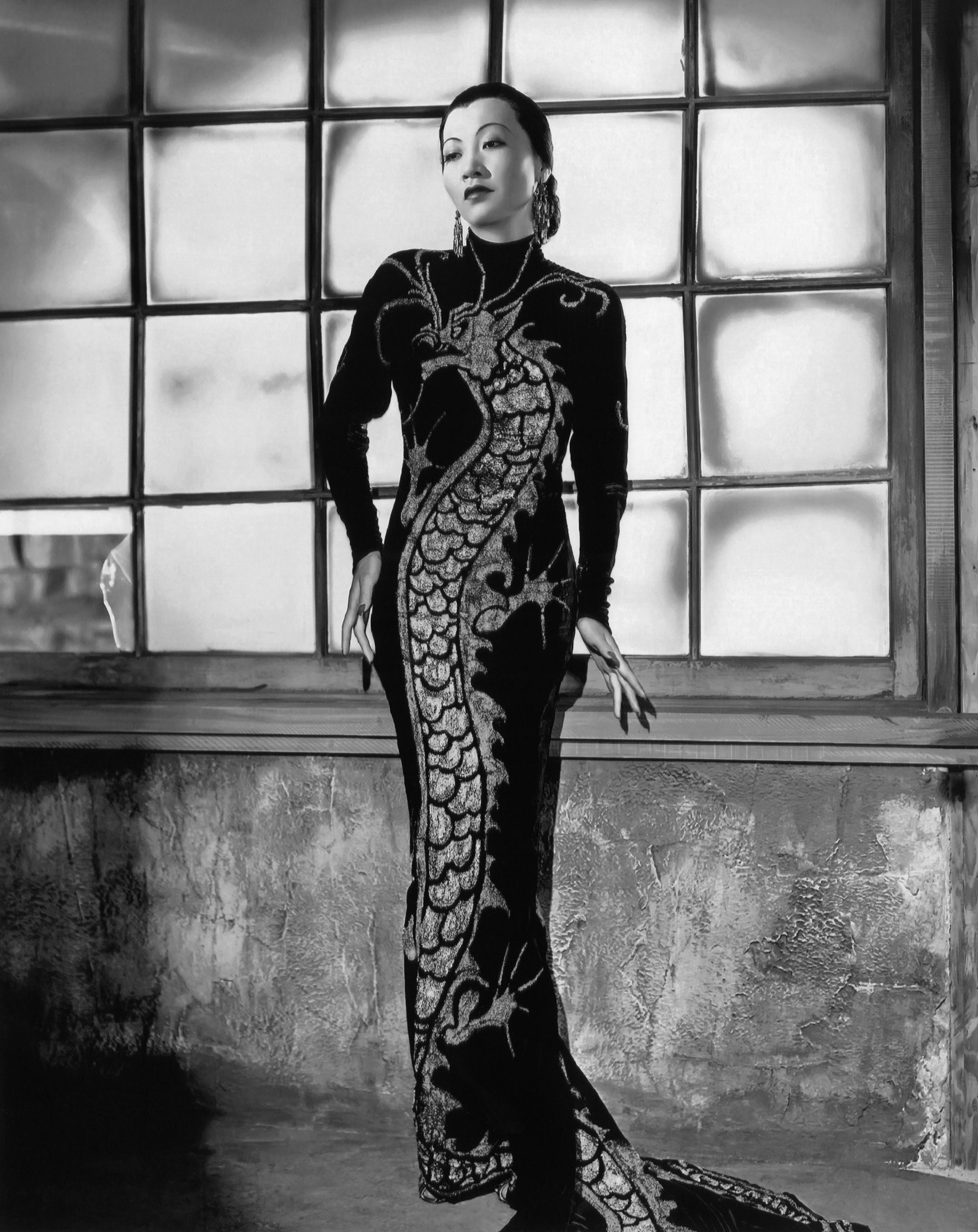 Wong was typecast into roles that perpetuated two stereotypes: the Dragon Lady trope, the strong, deceitful, overly promiscuous woman; and the Butterfly trope, the equally eroticized but more submissive and self-sacrificing woman, inspired by Giacomo Puccini's opera, Madama Butterfly. Two of Wong's early films from her career capture these contrasting stereotypes, beginning with Tod Browning's Drifting (1923). Though she had already achieved a noteworthy level of stardom in Hollywood at this point, Wong was only asked to play a 15-year-old concubine opposite the main character, a white woman smuggling opium. To no one's surprise, as the two compete for one man's love, the main character prevails. The Asian character didn't have her own storyline besides serving as a foil to the main character. She was even killed off as she sacrificed her life to save the man that would choose the white woman over her, the epitome of the Butterfly trope. While the film paints the white woman as chaste and thus pure and desirable, it seemingly slights Asian women by not only making the Asian character's licentiousness the highlight of Wong's role, but also the root of her tragic ending.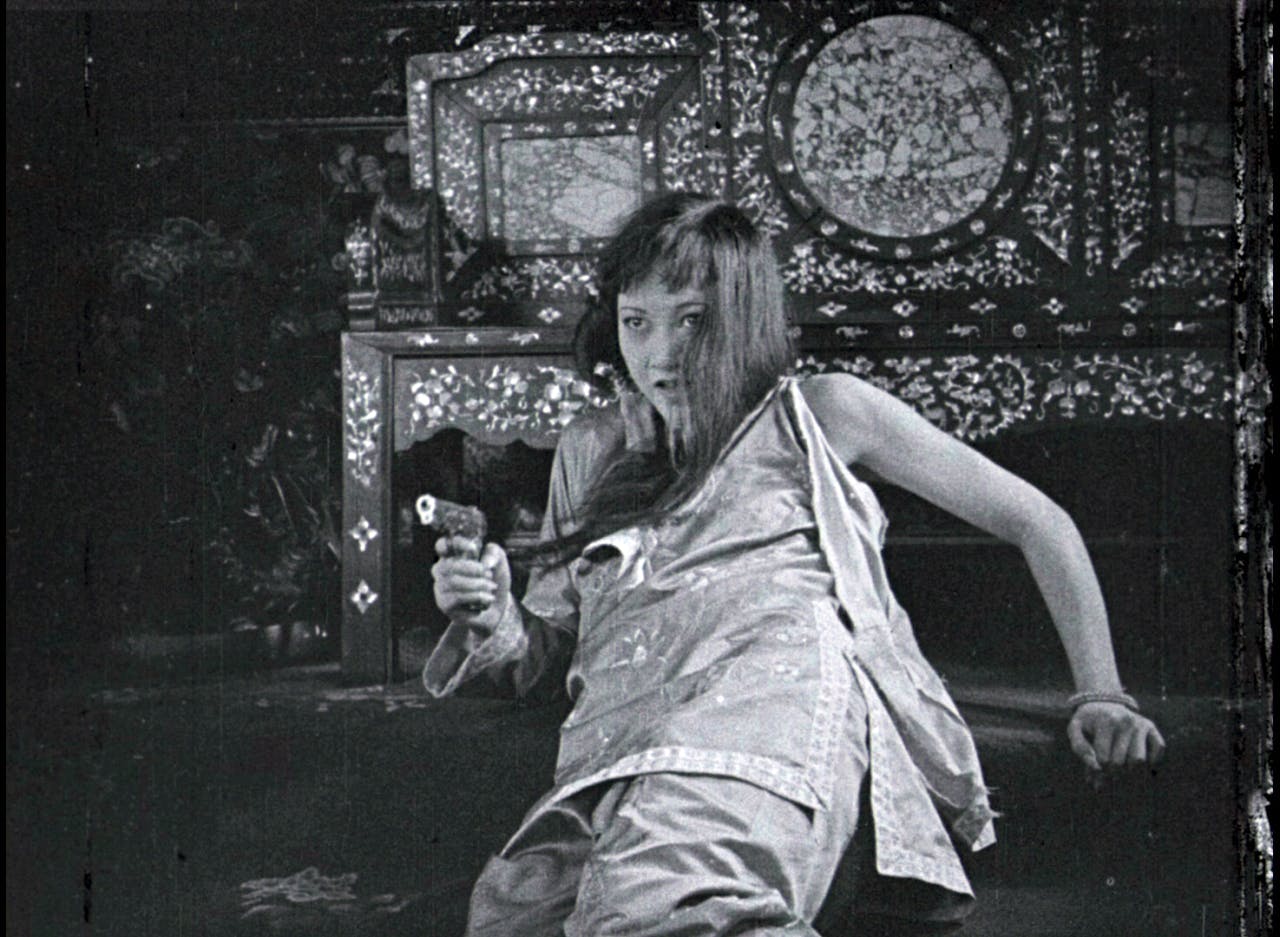 The next year, in Raoul Walsh's The Thief of Baghdad (1924), Wong was again cast as a supporting role, this time portraying "The Mongol Slave" who acts as a perfidious spy. Wong dons a tight bandeau top and a revealing mini skirt. In this film, we see not only the combination of deceit and promiscuity found in the Dragon Lady trope, but also her character as a slave, introducing ideas of submissiveness. This was a power dynamic—a sexual fantasy, even—that exacerbated the connotations of Wong's role. When so much of her character's purpose in the film was to exist as an exotified entity, it was difficult for viewers to perceive her as anything more.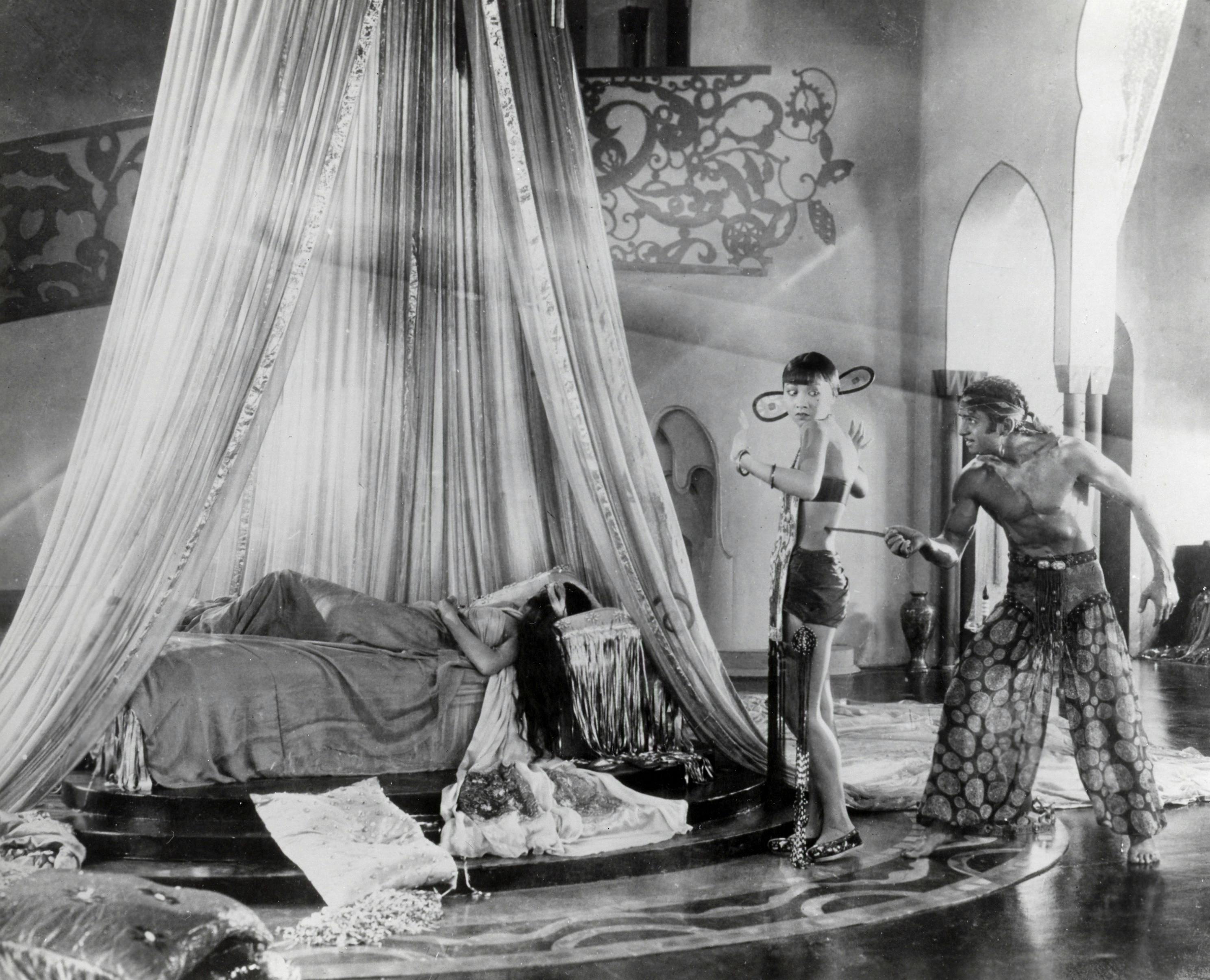 While the above only covers two films in Wong's otherwise illustrious career, it reveals an insidious pattern within Hollywood's film industry. Regardless of how talented an actress Wong was, producers and casting directors limited her to roles that served as nothing more than objectifications and suppressors of Asian women's identity and humanity. Moreover, Wong was paid less than her Asian male counterparts, such as Sessue Hayakawa. This is all indicative of the multidimensional nature of Asian women's struggles, which are still relevant today: the forces of misogyny and racism intersect to attack Asian women's gender and racial identities.
In modern day Hollywood, these forces continue to pigeonhole Asian women as punchlines of obscene jokes. In Mean Girls (2004), high school students Sun Jin Dinh and Trang Pak develop a romantic and sexual relationship with one of their teachers. While the blame and shame should be pinned on the adult who abused his power to groom the two girls, the movie portrays Dinh and Pak not as victims, but as haughty and slutty girls who reinforce the Dragon Lady trope. In The Office's "A Benihana Christmas" (2006), two Asian waitresses are called "Asian Hooters," a reference to the restaurant known for its servers' provocative uniforms. The two characters are essentially only there to satisfy the carnal curiosities of two white male characters. There are even instances in Hollywood where Asian women are subjected to more than just snide remarks and implicit stereotypes. In a 2012 comedy show, Amy Schumer directly said, "Every guy is going to leave you for an Asian woman… [because they have] the smallest vaginas in the game," a disgusting comment with little comedic value that dehumanized Asian women everywhere.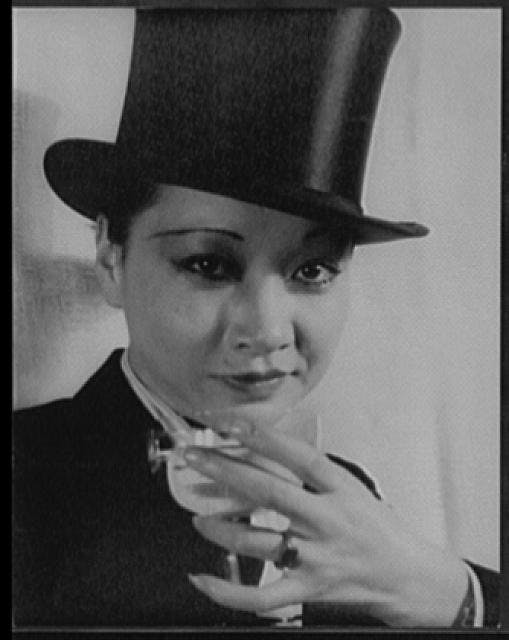 As a young Asian American woman today, it's important for me to see myself on the screen. But there exists a difference between using Asian women to entertain fascinations rooted in racism and emphasize harmful stereotypes, versus hiring Asian women in roles that actually represent them as human beings. Asian women need more to their plot lines than sex, beauty, and relationships. They need to exist as individuals with complex characters and growth. That's why Anna May Wong left for Europe: she decided to take agency over her quest for authenticity. Wong's career is an example to POC women everywhere that our presence as actresses, writers, and producers matters. If we want to see ourselves on screen, if we want to see ourselves be represented anywhere, the responsibility falls upon us. And maybe that's not such a bad thing. We get to write our own storylines, we get to define ourselves, and we get to pursue our dreams wholeheartedly. 
Angela Zhang, Phillips Exeter Fellow, Center for Women's History