Everyone knows that immigrants came through Ellis Island to settle in America, but where did they go before that? The answer is Castle Garden,  now known as the Castle Clinton National Monument, on the southern tip of Manhattan.
Originally a fort, Castle Garden was constructed between 1808 and 1811, and at that time wasn't even connected to the Island of Manhattan. By 1821, the US Army released the fort to New York City, having seen little military action. The city turned the area into an entertainment center with a restaurant and a theater, and according to the Battery Conservancy, "for $5, ticket holders can promenade around the walls, and sip mint juleps, ginseng, and punch liquor." Sounds great!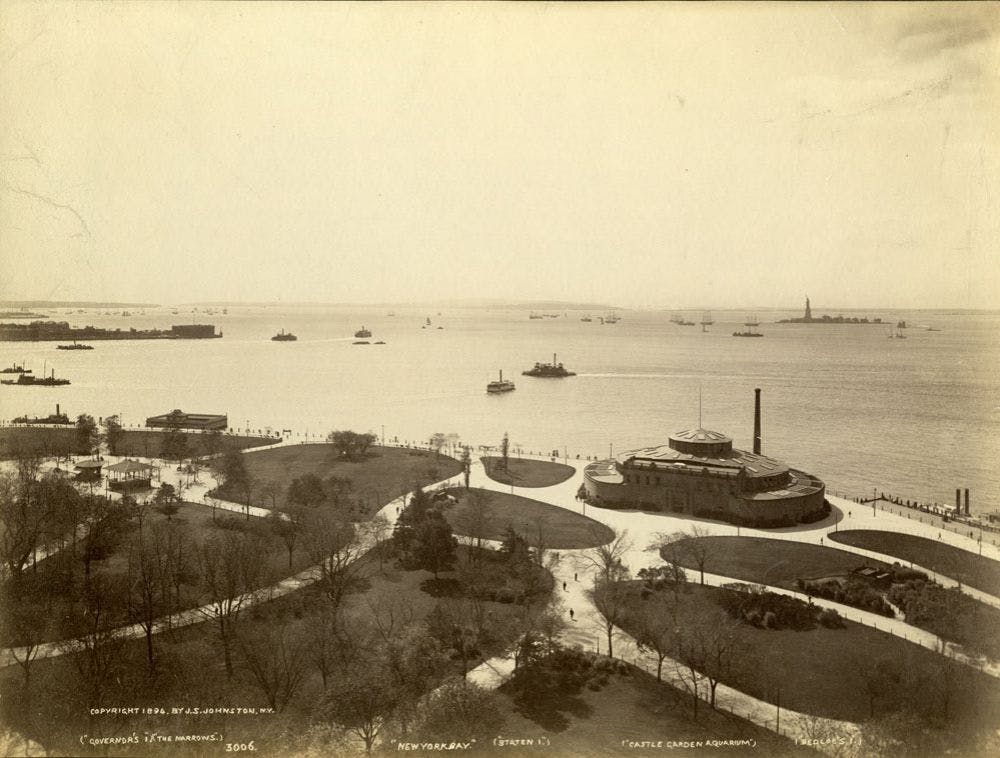 By 1855, land was filled in to connect Castle Garden to Manhattan, and on August 1, 1855, Castle Clinton became the Emigrant Landing Depot, New York State's first immigrant processing station. Until then, immigrants had sailed into the docks on the east side of Manhattan, but from 1855 through 1890, Castle Garden processed over 8 million immigrants. It also was responsible for the term "Kesselgarden," slang used by Yiddish-speaking immigrants to denote any space that was noisy, chaotic, and confusing.
Castle Garden stopped processing immigrants in 1890, and two years later, the larger Ellis Island opened up. From there, it had a long life as the New York City Aquarium from 1896 through 1941, and today it stands as a national monument.