Ethel Lois Payne (1911-1991), celebrated today as "the First Lady of the Black Press," was a journalist and civil rights activist and was featured in our recent exhibition Cover Story: Katharine Graham, CEO. Born and raised in Chicago, Payne's parents encouraged her to pursue her education and a career in writing. However, the Great Depression exacerbated the many challenges she faced as a young Black woman seeking a career beyond domestic service or teaching. In 1948, Payne took a job staffing an army service club in Japan and remained there for three years. In 1950, she published her first articles for the Chicago Defender, writing about her experiences and the experiences of Black servicemen abroad.
The Defender hired her full time the following year, officially launching her distinguished, decades-long career during which she covered countless signal events in American history. Payne was at the Supreme Court when the Justices handed down their landmark decision in Brown v. Board of Education. She befriended Autherine Lucy, the young woman who fought to become the first Black student admitted to the University of Alabama. She covered the Montgomery bus boycott when most of the nation's white newspapers failed to do so. President Lyndon B. Johnson even gave Payne the pens he used to sign both the 1964 Civil Rights Act and the 1965 Voting Rights Act.
Payne's wide-ranging experience earned her a spot on CBS Morning News, making her the first Black woman commentator on a national TV network. She spent the latter part of her career as the Ida B. Wells Chair of Journalism and Mass Communication at Fisk University, advocating for refugees within Africa, and protesting apartheid. She made her last trip to South Africa in 1990, shortly before her death, in order to interview Nelson and Winnie Mandela. She posthumously received the first Dunnigan-Payne Prize, awarded by the White House Correspondents' Association on May 2, 2022, and her portrait appeared on a US postage stamp that same year.
Jeanne Gutierrez, Curatorial Scholar in Women's History, discussed Payne's life with journalist James McGrath Morris, author of the best-selling 2015 book Eye on the Struggle: Ethel Payne, the First Lady of the Black Press and winner of the Hooks National Book Award. They discussed her many achievements as one of the nation's preeminent journalists and the obstacles that she overcame.
What does Payne's life teach us about the structural barriers faced by Black women eager to enter the field of journalism? 
In the 1930s and 1940s, when Ethel Payne was in her 20s, her native Chicago remained intransigently inhospitable for an ambitious young Black woman. As I wrote in my book, seven out of 10 employed Black women worked as domestic servants. Other than that, the few jobs that could be had were in eating and drinking establishments, clothing stores, and—with the right credentials—Black schools. A professional Black woman was as rare in the Windy City as a warm day in winter. 
After Payne—through unique circumstances—came to work for the Chicago Defender, the nation's leading newspaper of the Black press, she no longer faced racial barriers but now confronted sexism. She didn't put up with it. A few years earlier, she had worked with A. Philip Randolph on the 1941 March on Washington. Chicago march leaders wanted to relegate Payne to the typing pool. She picked up the phone and called Randolph. She told him that she wanted her duties and powers clearly spelled out. The call was insufficient. She took pen to paper. "I simply refuse to be treated like a worrisome child and patted on the head and told to run along," she told him.
Her editors, especially her mentor, Louis Emanuel Martin Jr., respected Payne. The sexism she faced in the paper was typical of the era but not enough to keep Payne down. Martin should get credit for assigning Payne rather than a male reporter to the post of Washington correspondent.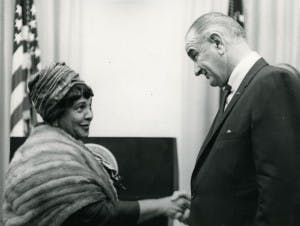 Payne became the Defender's Washington, D.C., correspondent in 1954. How did she come to cover so many important moments in American history, including the civil rights movement?
As Payne grew in experience in Washington, she continually expanded her beat. At first, she envisioned covering Congress and the White House. But she soon added the courts, especially after the Brown v. Board of Education decision. She took an increasing interest in the bureaucracy in great part because it had begun to offer employment to African Americans. In a way, she followed any story that involved members of her race. In 1967, she went to Vietnam to cover how Blacks were being treated in a now desegregated Armed Forces.
She wasn't done yet. Eventually, Payne viewed her beat as the entire Black freedom struggle and traveled overseas, including to Africa, to connect her coverage of the American civil rights movement with the global struggle for racial equality.
How did the her journalistic style set her apart? 
To me, one of the most significant aspects of Payne's journalism was how she wrote about the civil rights movement. To put it simply, the mainstream press portrayed moments such as the passage of the Civil Rights Act as things that were being given to Black Americans. In short, they were munificent gifts from enlightened white liberals. Payne explained they weren't anything of the sort. Rather they were hard-fought victories on a long path. Payne's legacy of reporting should inspire both activists and journalists of the future.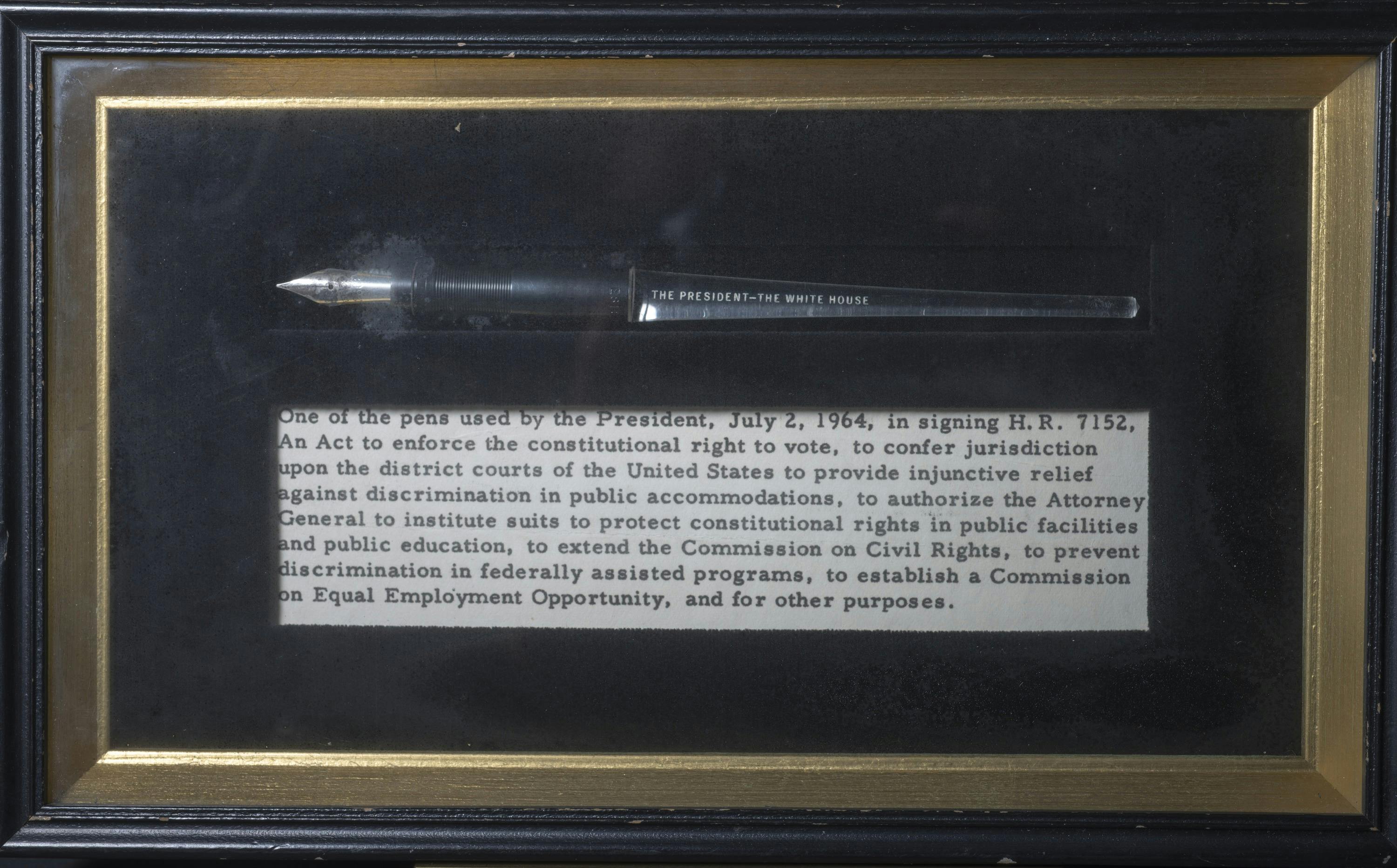 The White House Press Corps reserved certain perks and privileges for the representatives of daily papers. This was used to marginalize Black journalists without explicitly mentioning race, because Black publications were far more likely to be published weekly. How would you say these constraints impacted Payne's career?
Black newspaper reporters such as Payne faced barriers getting accredited to join the White House press corps. The requirements favored the mainstream press—or if you prefer, the white press—and worked to restrict admission of Black newspaper correspondents. However, Payne's savviness worked to her advantage and she became the third Black correspondent in the large White House press corps, following Louis Lautier and Alice Dunnigan. 
But the difficulty of doing something as mundane as obtaining accreditation reflected the larger struggle. The Black reporters and the Black press remained institutional outsiders in the 1950s and 1960s and had to circumvent barriers merely to cover a story. Money, of course, was a constant worry, especially if Payne needed to cover stories in the South.
What about segregation more broadly in Washington, D.C.?
When Payne came to Washington, the city was a 24-hour per day reminder of segregation. She faced obstacles each day, from catching a cab to finding a bathroom. Her white colleagues were, for the most part, completely unaware. It made her very reflective about the nature of her reporting. Unlike white reporters, the issues she covered affected her personally. A few years before her death, she told an interviewer, "I stick to my firm, unshakeable belief that the black press is an advocacy press, and that I, as a part of that press, can't afford the luxury of being unbiased . . . when it come to issues that really affect my people, and I plead guilty, because I think that I am an instrument of change."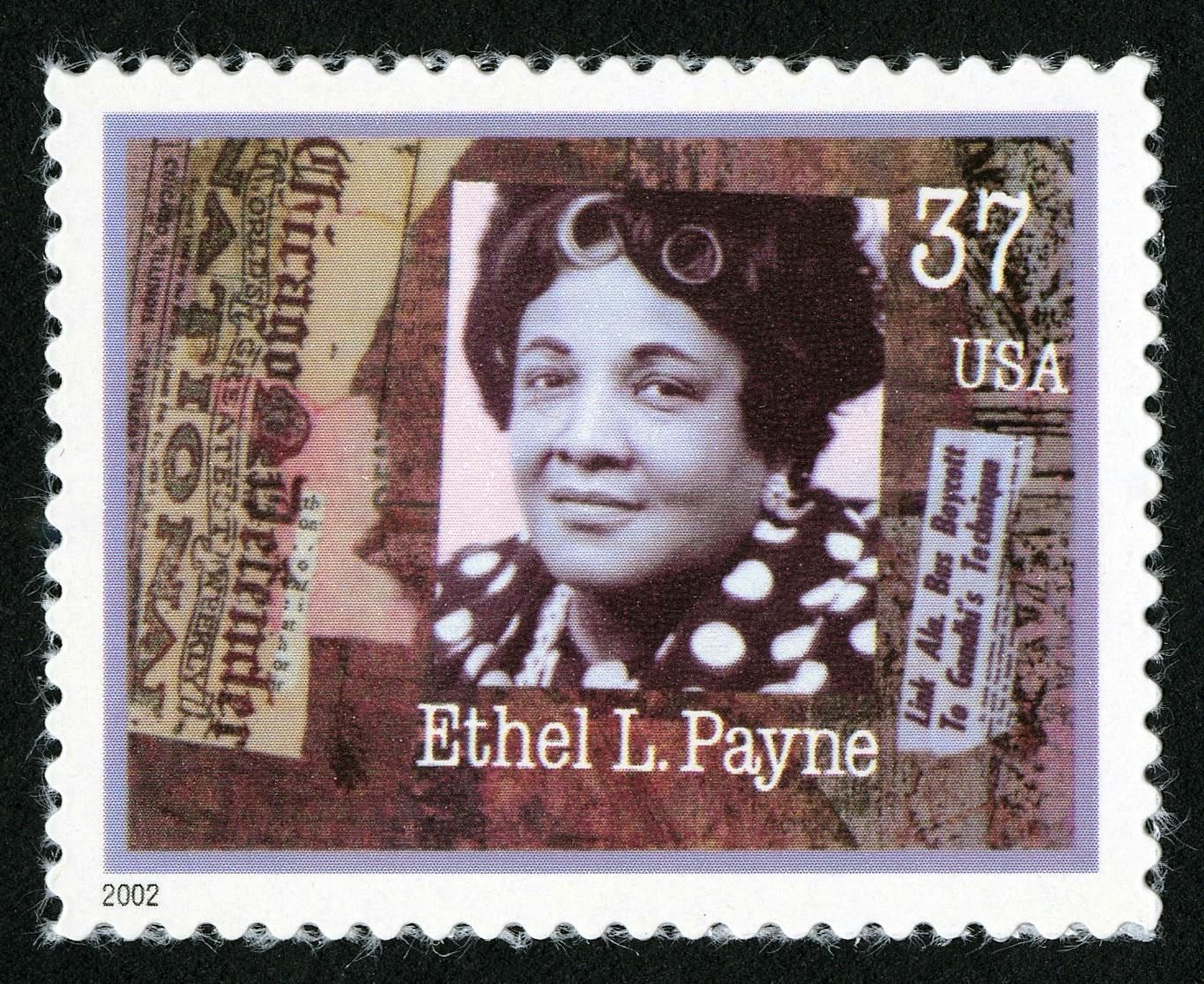 What do you think Ethel Payne's opinion would be of journalism today? 
I'm often asked to channel my subjects. I think it's safe to assume she would be saddened by the decline of an independent press and the almost complete disappearance of the Black press. If I may have the liberty to repeat words I wrote in the Washington Post on the centenary of Payne's  birth. "Payne's story," I wrote, "offers a gentle reminder that the great power of a free press rests on a simple notion of rendering those in power accountable. Payne's journalism invoked none of the angry name-calling fashionable in the news media today. Rather, she brought only one weapon with her when she gained access to the halls of power on behalf of her readers. It was to ask questions that others were not asking."
Written by Jeanne Gutierrez, Curatorial Scholar, Center for Women's History