The Center for Women's History recently took a dive into historical television, recapping and analyzing the first season of HBO's The Gilded Age. Along the way, we discovered the ups and downs of watching a show in our areas of focus—and the highs and lows of balancing our hopes for historical accuracy with our desire for some good old fashioned drama. Mellon Foundation Predoctoral Fellow in Women's History and Public History Karintha Lowe sat down with Hilary Hallett, Mendelson Family Professor and Director of American Studies and Associate Professor of History at Columbia University, to discuss how television can provide an exciting arena for practicing public history. For Hallett, television and film—when done right—can help unveil the central role that women play in creating Hollywood. And as the historical consultant for an upcoming television series on the early Hollywood starlet Hedy Lamarr, Hallett also gives us a window into what exactly happens when a historian enters the writer's room.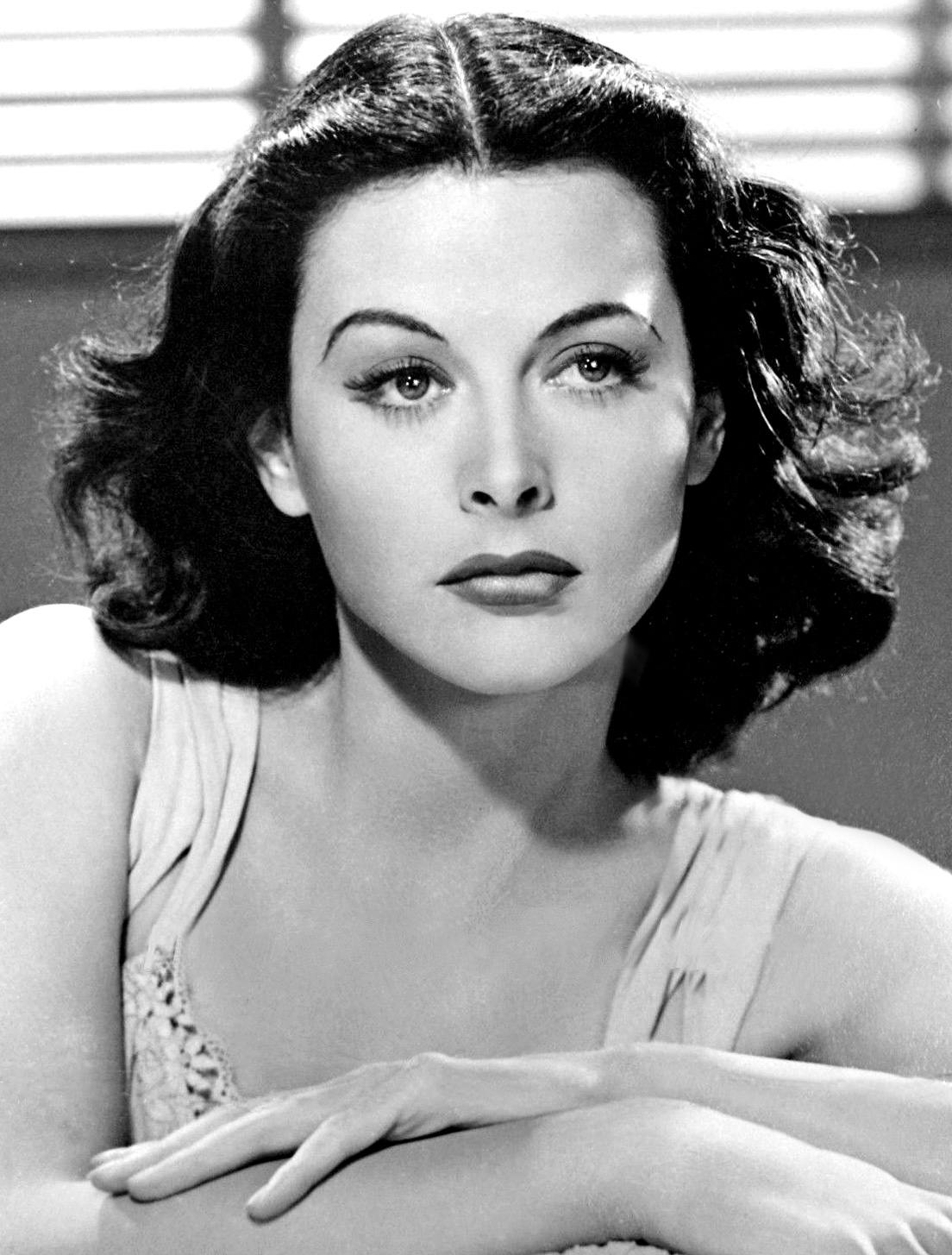 You're a historical consultant for an upcoming miniseries about actress and scientist, Hedy Lamarr. Could you tell us more about Hedy and why her story might make for particularly good television? 
The short answer is that Hedy Lamarr led an almost unbelievably dramatic life that encompasses both Hollywood's so-called Golden Age and the history of the Allies' fight against the Nazis—both popular topics with mainstream audiences. In the last decade, she has also become recognized as a scientific heroine for inventing the technology of frequency hopping in hopes of jamming Nazi radar, which later led to the development of GPS and Bluetooth. She was beautiful—dubbed by Louis B. Mayer the most beautiful woman in the world. 
Lamarr was also a Viennese Jewish actress who first gained notoriety after starring in a controversial Czech movie called Ecstasy (1933), which was likely the first movie geared toward a mainstream market to portray sexual intercourse and female orgasm—showing only her face! After the film, she married an extremely wealthy Austrian Jewish munitions maker whose business allowed him to stay in the good graces of Hitler temporarily. But Hedy quickly fled her husband and the Nazis, making it to Los Angeles in 1937 where she went to work for MGM and kept her Jewish identity secret. So you can see why the actress Gal Gadot was interested in playing her, which was instrumental in getting the TV series made.
What exactly does a historical consultant do? What's it like to be the consultant in the writer's room?
I think the job really varies by project because it is not an occupation really; a team of graduate students should set up a historical consulting business in Los Angeles! I became involved in this project through my agent, who put me in touch with the show runners when it got started because of my expertise about women's history and the history of Hollywood. The showrunners were looking for someone to help them in the planning stage of production and my expertise matched the project—though I did not know much about Lamarr! 
But I think the interest in history as a moving force in a drama has really improved with the advent of prestige TV shows like Mad Men, although we could actually go back to groundbreaking TV shows like Roots and The Holocaust in the 1970s for the beginnings of this. The creative team I worked with read my first book, Go West, Young Women! The Rise of Early Hollywood, and wanted to understand what had changed about the power dynamics for women in the industry by the time Hedy arrived. So that is where we started.
What sorts of things tip you off to a good historical adaptation? Or, to put it slightly differently, when you're watching a historical adaptation, what do you pay attention to? What advice do you have on balancing historical accuracy with intrigue and entertainment? 
I am more interested in helping creative writers understand the cultural logics of the era, of opening up its complexity in service to the story. I hope to establish certain guardrails in terms of the accuracy about the time period. But shows will have people working full time who do a lot of the nitty-gritty research about answering some of the facts and details. My discussions with the writers' room were mostly about bigger questions. In this case, we began with how the industry worked when Hedy was there and the era's sexual politics. The writers asked questions that often didn't have one definite answer, like "What was Louis B. Mayer like?" Or "How likely was it that Mayer demanded sex for a job?" (Questions about the casting couch come up a lot when talking about Hollywood's history!) Or "How common was it to hide your Jewish identity in Hollywood?" The fun part, to me, comes in getting the creative team to be true to the spirit and complexity of the times while recognizing that there is a lot of latitude because there is so much we cannot answer definitively about the past. 
For our readers unfamiliar with the behind-the-scenes parts of Hollywood, what is a casting couch? 
The casting couch refers to someone in position of power—like a director or producer—demanding sex in exchange for help in the business. The fame of Hollywood stars has often made their voices more powerful or emphasized on this subject even though we know it happens to people, and particularly women, in all kinds of other workplaces, too. It is a difficult question to answer because, like a lot of questions about sex, we often don't have many people who talked about it on the record at the time. But we do have some evidence of women both feeling pressured into sexual relationships to get ahead or of admitting that they did not see a problem with using their sexuality. This was at a time when there was no term for "sexual harassment" and the act itself was not recognized as a problem, but as something that was "natural" that women had to guard against. 
In the case of Hedy, the casting couch came up in the writers' room because she initially was taken under Louis B. Mayer's wing, so the show runners were trying to decide whether to portray a sexual component in her relationship with Mayer. Mayer was one of the industry's most outspoken, life-long Republicans, and non-scholarly representations of him have tended to be cartoonishly evil. I see Mayer as more interesting than that—as someone who was very committed to a particular code of values and vision of American culture. I also think that, from what I know about Mayer, he was likely to have taken an actress who was willing to sleep with him for a part less seriously, not more—but that is my interpretation! It is important to recognize that no one becomes Hedy Lamarr simply because of whom they had sex with.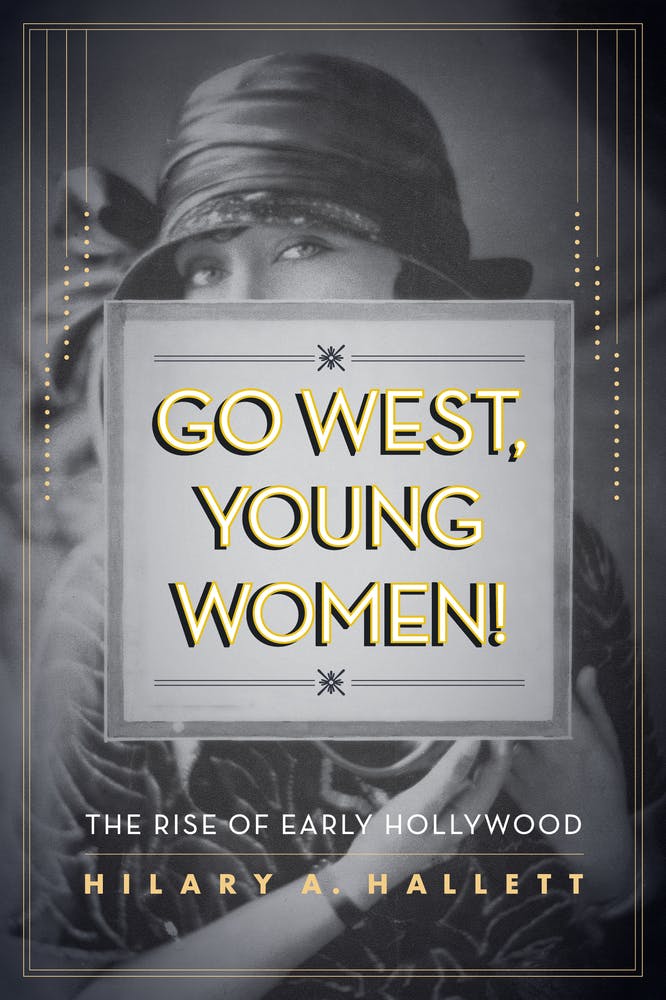 Your book, Go West, Young Women! The Rise of Early Hollywood, takes a closer look at the women who shaped Los Angeles into the motion picture industry that it is today. What's at stake in the telling of this history? How can popular culture and contemporary media—like television and film—play a role in this telling?
It is still a revelation to many people how big a role white women played in the creation of Hollywood in the 1910s and 1920s. This is directly related to the fact that there have been no dramatically compelling stories about the subject, which is key to how popular historical narratives take hold. Academics are pretty dependent on the popular storytellers of other media forms for getting the word out in a way that actually shifts the cultural conversation. So it still feels like breaking news to say that women had a lot of influence behind the camera more than 100 years ago and did a great job! That is an important message to me. But the subject also illustrates how history doesn't always move in a straight line: things get better and worse—depending on your point of view—due to the actions people take and the force of contingency.
We're looking forward to reading your newest book, Inventing the It Girl How Elinor Glyn Created the Modern Romance and Conquered Early Hollywood, due out in July, to learn more about how women shaped the film industry!
Written by Karintha Lowe, Mellon Foundation Predoctoral Fellow, Center for Women's History.