In October 1925, Carter G. Woodson, the celebrated historian and early promoter of Black history, inquired about the existence of documents by antebellum Black correspondents. The ensuing exchange that fall, and into early 1926, may not then have seemed extraordinary to the New-York Historical Society library staff. But today Woodson's contributions, coupled with the added weight of nearly one hundred years of history, casts it in an entirely different light.
His letter indicated an interest in having any such letters photostatted (an early form of photocopying), and sent to him and his staff at The Association for the Study of Negro Life and History, the organization he and others had founded ten years earlier. The librarian dutifully replied three days later, informing him of two such letters but also requesting a list of potential writers since N-YHS had "no group of negro manuscript[s]."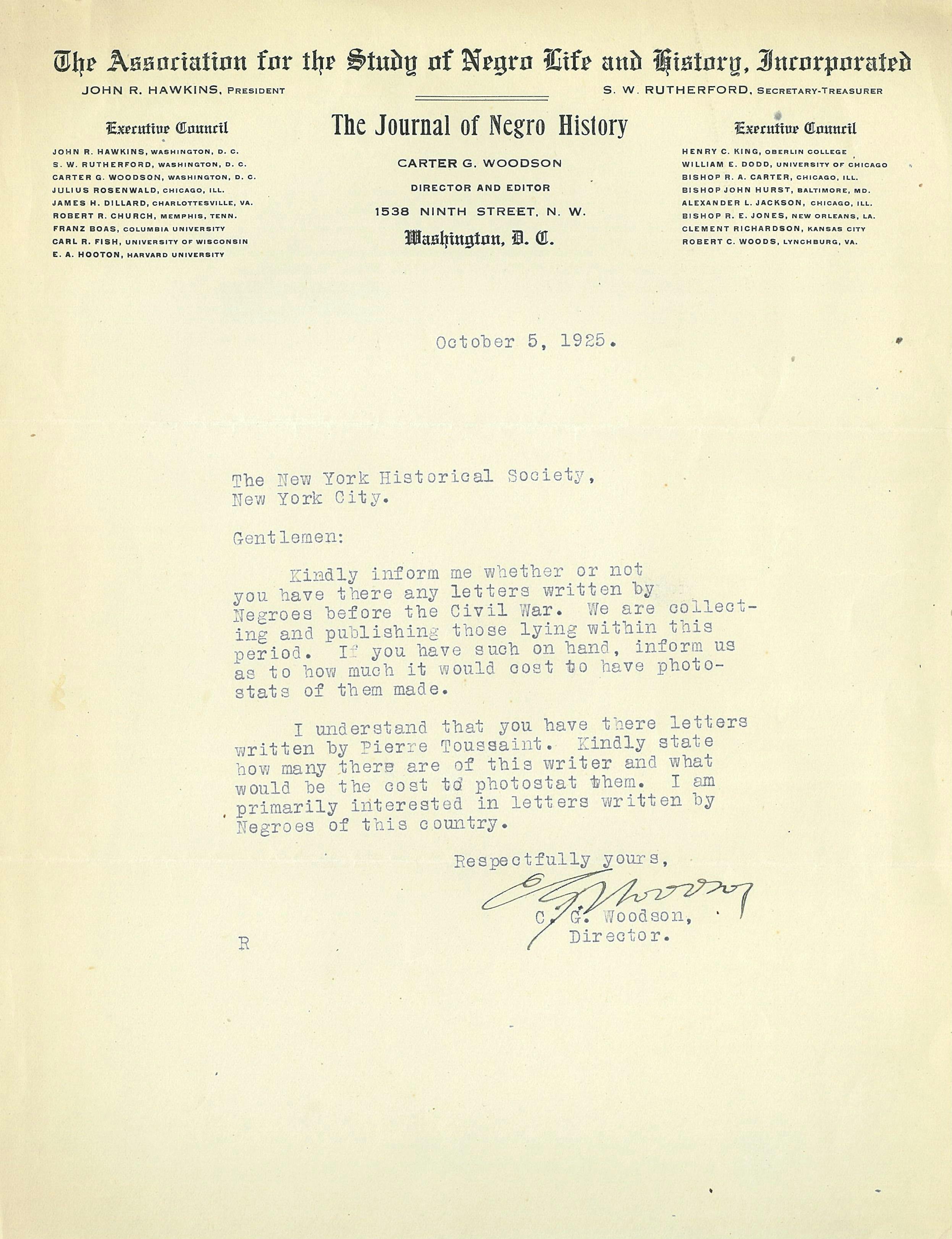 That last comment is more revealing than it would seem, and resonates in the context of Woodson's own career. Among his prolific work awakening the field of history to the importance of Black history was bringing necessary attention to the collecting of sources from Black figures themselves, a venture most repositories had largely overlooked, if not ignored. This mission is evident in Part I of the Carter Godwin Woodson Papers at the Library of Congress which comprises the fruits of many years of assiduous collecting, fueled by Woodson's intense desire to preserve sources that the historical community had not only neglected but risked losing altogether.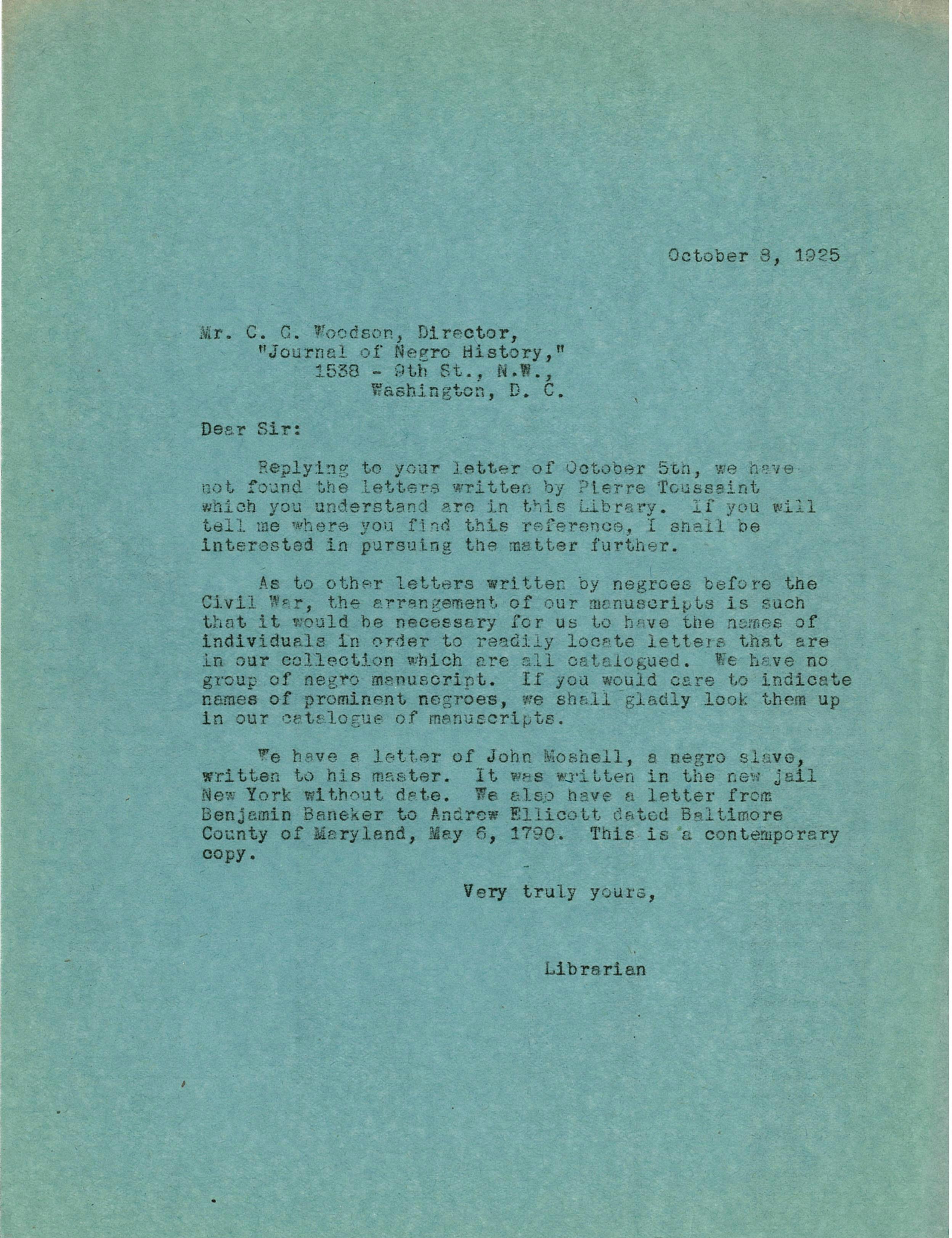 Later that October, Woodson obliged with a list of more than 100 potential authors, some recognizable, others obscure, to help with the search. The remaining missives simply clarified holdings, and arranged for the photostatting of letters from Fredrick Douglass, William C. Nell, John Moshell, and Caesar Brown. Ultimately, the list failed to uncover additional documents, though one or two from the New-York Historical Society did find their way into Woodson's The Mind of the Negro As Reflected in Letters Written During the Crisis, 1800-1860. This appeared the following year in 1926.
It has been said that archival work is "above ground archaeology" and the reality that Black voices are often nestled in the archival strata, unnoticed among other documents, is a testament to this. So, what began as Woodson's quest goes on. Sometimes it benefits from the providential recognition of a name, or noting cues in the names themselves. (In earlier periods Black people often bore first names from antiquity, such as "Caesar," or "Pompey," or English corruptions of African names, such as "Cuffee.") But this is only periodically the case. Even today, identifying such documents is not always easy.
Thankfully, the number of extant Black-authored documents is larger than in 1925. Yet there are still comparatively few early Black voices overall. The task for today's librarians, curators, catalogers and archivists, therefore, is to shift the balance of discoverability appropriately. Meanwhile, this exchange is a reminder that this work is far from newly conceived.
This post is by Ted O'Reilly, Curator of Manuscripts