Who defines "witch" and what does the practice of witchcraft mean today? The Center for Women's History is thrilled to present The Salem Witch Trials: Reckoning and Reclaiming in our Joyce B. Cowin Women's History Gallery (on view October 7–January 22). Originally organized by the Peabody Essex Museum in Salem, MA, the exhibition features both original objects from individuals impacted by the witch trials of 1692 and two "reclamation" projects by contemporary artists who are Salem descendants. One of these dynamic responses is a selection of 13 portraits from the series Major Arcana: Portraits of Witches in America by contemporary photographer Frances F. Denny—whose ancestor was a presiding trial magistrate.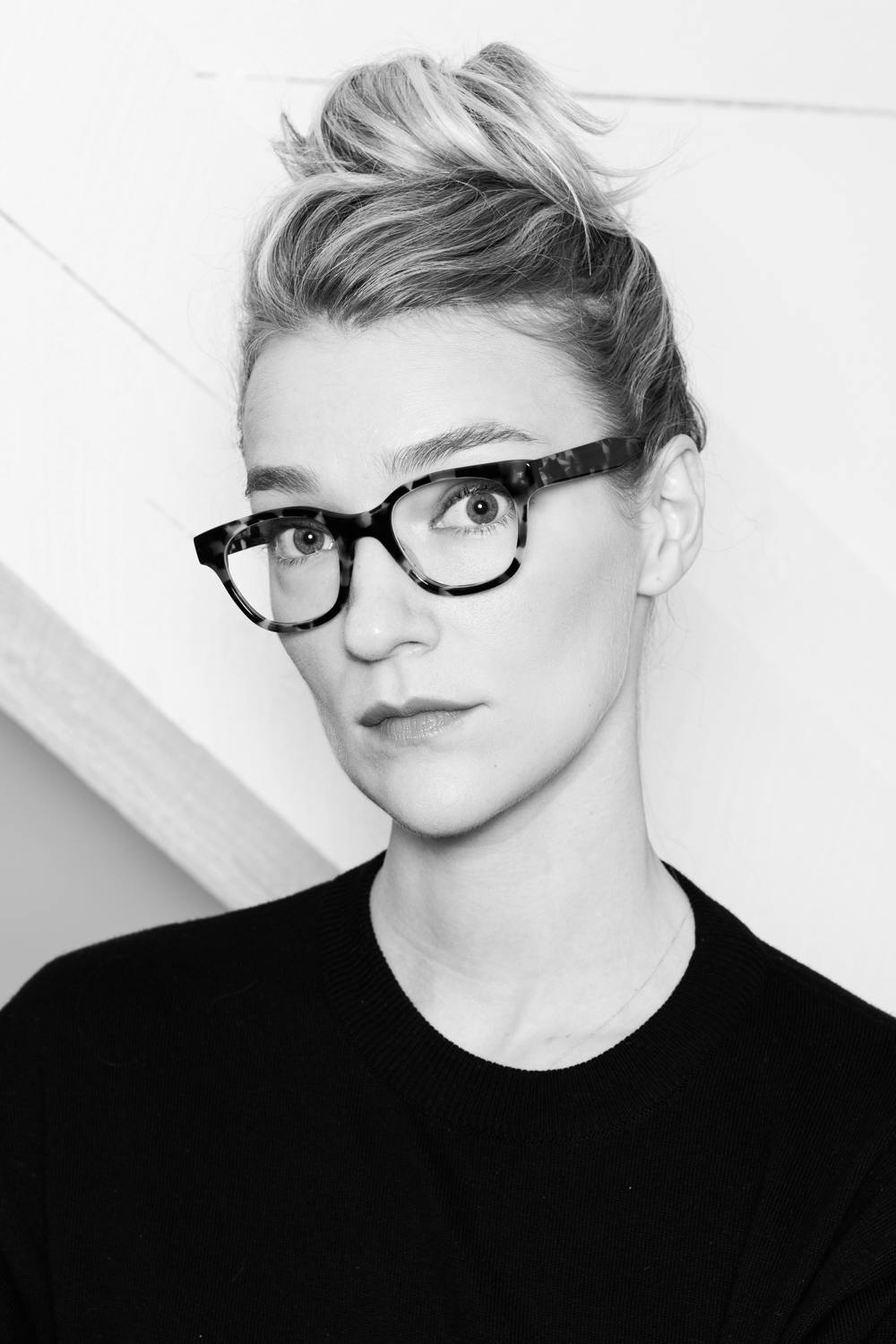 Over the course of three years, Denny photographed and interviewed 75 people from across the United States: spiritual healers, shamans, Wiccan high priestesses, Neo‐Pagans, occultists, mystics, herbalists, and activists. Our adaptation includes audio recordings of eight witches in their own words giving new meaning to the term "witch." They reclaim power on their own terms, subverting the taboo in favor of a complex, diverse, and holistic state of being rooted in spiritual traditions and reverence for nature. As Denny explains, "'Witch' is an identity that belongs to a wide spectrum of people. There is no single way to practice witchcraft. My hope is that Major Arcana leaves viewers with some questions of their own. I think there is power in that mystery." Listen below to hear for yourself.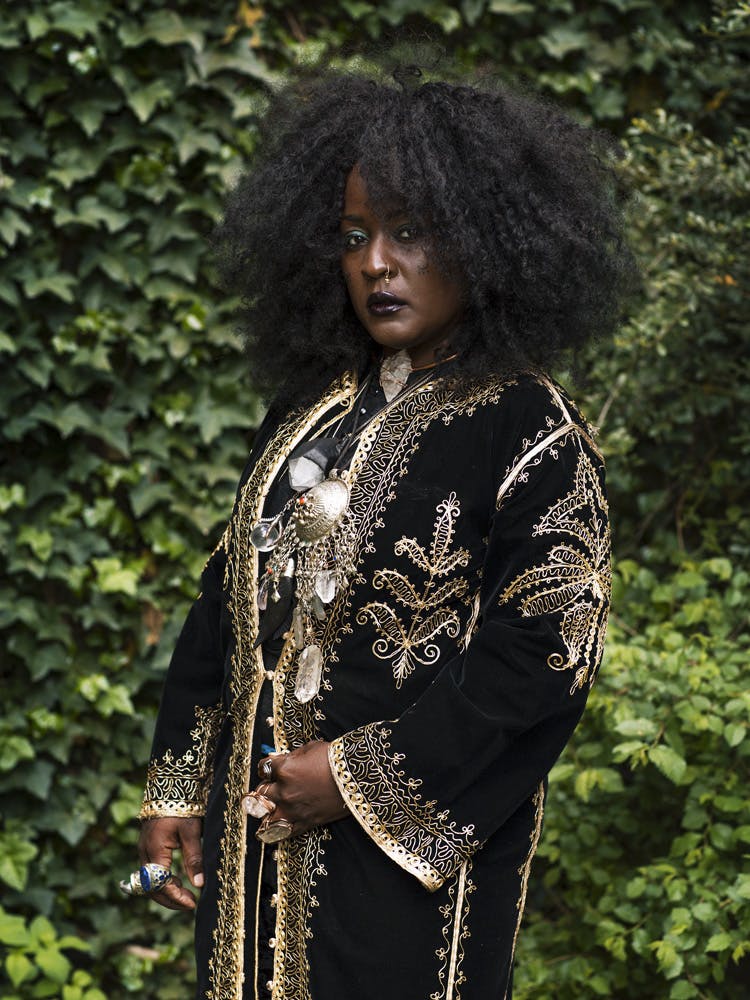 Shine Blackhawk: My brand of witchcraft is my own: a wild, eclectic brew of hoodoo, Black and Indigenous folk spirituality and shamanism. I am a solitary witch and the woods are my church. I pray in nature and use the elements to heighten my rituals and ceremonies. I use tools such as drums, rattles, animal bones, feathers, crystals, and sigils, and I channel animal spirits,spirit guides, and ancestors. I pray with my full body and spirit, not on my knees.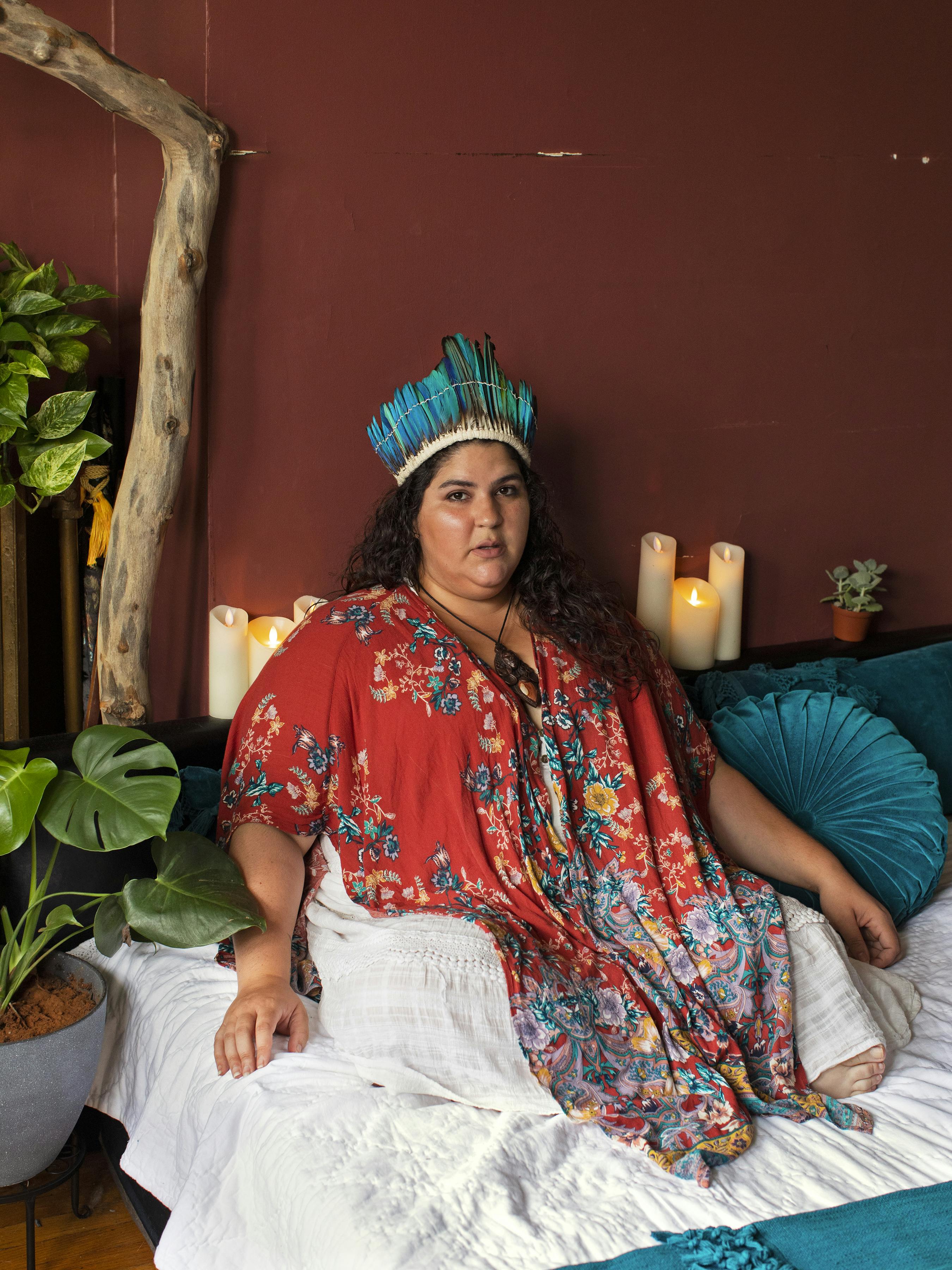 Juliet Diaz: I'm from a long line of Witches. I'm an Indigenous Taino Medicine Woman and bruja. I belong to my tribe, Higuayagua Taino [of Cuba]. When I was a teen, I was used by teachers and adults for my gifts. I didn't want to be that person. I wanted it to shut off and for me to be normal. I needed to accept my witch and protect myself. So instead, I started to use my gifts to help people. And that's when it started to feel like I could live this way. Now, I'm a multi-bestselling author, and the founder of Spirit Bound Press, a diverse and inclusive magical and spiritual works publisher. I am also a literary and spiritual activist, and an activist for Indigenous rights.
Judika Iles: For much of history, it's been dangerous to be identified as a witch, whether or not you actually are one, and that's still true in some parts of the world. I used to be a very intrepid traveler, but now there are places I wouldn't go for fear of anti witchcraft laws. Witches are currently comparatively safe in the West but that could always change.
Keavy Handley-Byrne: For me, the word "witch" and my genderqueer identity are linked. Both feel like words that describe a facet of my identity that might once have been hidden, but now I embrace; and both are identities that fit me more cleanly than any other, and that bring me a sense of euphoria and power.
Staci Ivory: One of the most hurtful things in the witchcraft community are terms like White Witch and Black Magic. These carry strong racial connotations behind them. "White" meaning good, healing, pure, and often used to describe European folk magic, while Voodoo is always referred to as Black Magic (especially in movies and television) practiced in communities of people of color. "Black" meaning bad: hexes, curses, and sacrifices. In reality we need balance and duality. Shadow work is just as, if not more, important than "love and light" practices, but not as popular.
Jennifer Patterson: I have a deep connection to Hecate, who is a guide in the underworld, across thresholds… Beyond that, I don't really connect much to goddess work. The way I often see that show up in others' practices feels pretty transphobic, really centering the "feminine" in a way that prioritizes cisgender women and particular kinds of genitalia and bodies, which I just can't get on board with. I want the kind of magic I'm a part of to be expansive and liberatory, to break down binaries…My practice is also about a love for both the shadows and the light, not prioritizing one or the other. Allowing both to be sources of wisdom: understanding they are two poles, two ends, two binaries, and there's a whole bridge of an expanse in between.
Mya Spalter: Witchcraft informs my worldview. It's intensely political to believe in the oneness of life on Earth. You can't do harm without harming yourself in the process. In light of the magnitude of harms being done through our politics, holding this belief can be pretty overwhelming. But for me, the hopeful part of that idea is that you can't heal yourself without contributing to a greater healing in the process.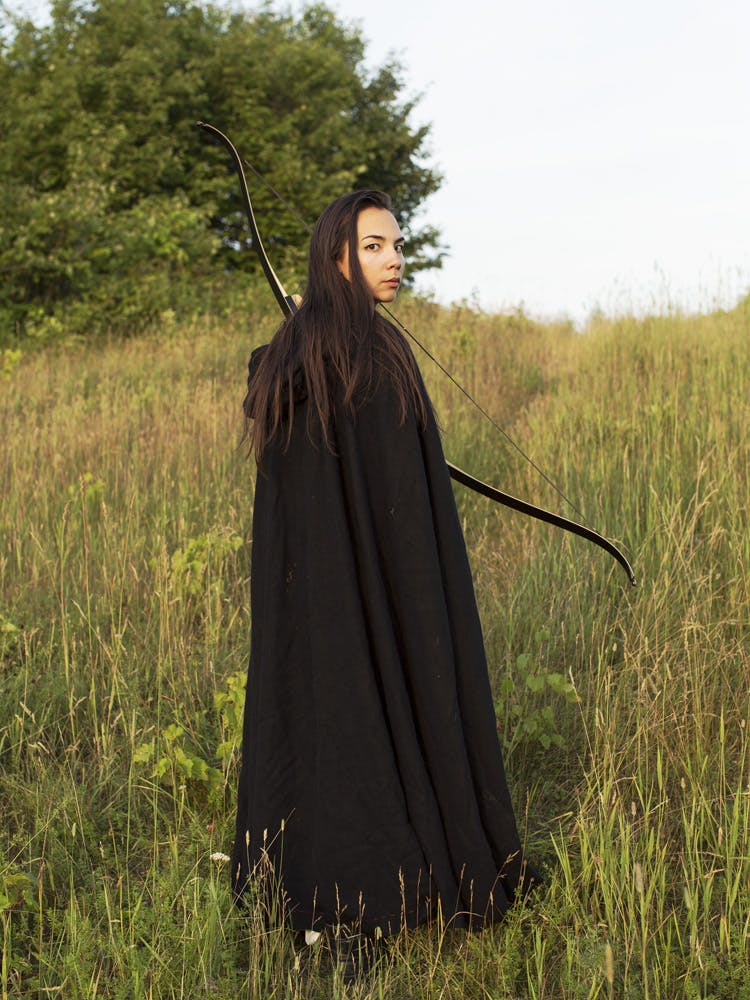 Leonore Tjia: We need to wake up from the idea that witchcraft is just an aesthetic . . . in a culture as racist and patriarchal and transphobic and homophobic and materialistic as ours is, if you don't see the way witchcraft is radical and revolutionary, you have some waking up to do. 
Generations of women's historians have pointed to witch hunts as tools to oppress women who dare to challenge gender roles. While none of the accused in Salem, 1692 would have called themselves a "witch," Denny's portraits and the voices of contemporary practitioners powerfully reclaim the identity. Taken together, they reveal the multiplicity and complexity of modern witchcraft, challenging us to reflect on our assumptions about the Salem witch trials and rethink stereotypes of the occult.
Anna Danziger Halperin, Associate Director of the Center for Women's History