As public historians, all of us at the Center for Women's History eagerly anticipate new media that brings history to popular audiences. This was especially so with the new HBO series, The Gilded Age, with Downton Abbey writer Julian Fellowes at the helm and historian Erica Armstrong Dunbar serving as a co-executive producer and historical consultant. The HBO ensemble series follows—among many other characters—the newly orphaned Marian (Louisa Jacobson) who moves to 1880s New York to live with her old money aunts Agnes (Christine Baranski) and Ada (Cynthia Nixon). The show's take on rivalries among elites and inequalities in the late 19th century combines some of our favorite topics: women's and gender history, the history of racial and class inequality, and the history of New York City. While the show airs, our team will contextualize the show's narrative with tidbits from our own expertise as a diverse group of researchers and resources from New-York Historical's collections, previous exhibitions, and prior blog posts. Follow along the blog each week for our discussion!
Last week, in our discussion of the first two episodes, we introduced our theory about the historical inspiration for the character Peggy Scott (Denée Benton); this week, we dive further into our suspicions! The show's creator Julian Fellowes has gone on record saying that Peggy was inspired by several trailblazing Black women in journalism, so any parallels between Gertrude Bustill Mossell's biography and Peggy's storyline may be a coincidence. But we love any excuse to re-introduce audiences to an under-heralded great in American journalism!
*Spoiler warning: this post contains details from the first three episodes*
Peggy Scott is the determined, aspiring writer working as Agnes Van Rhijn's secretary. In the first episode, she assists Marian after her purse is stolen only to become stranded at the Van Rhijn household due to a storm. Agnes quickly hires Peggy after discovering that she is a graduate of the Institute for Colored Youth in Philadelphia. This fact about her education is our first clue that Peggy might be at least partially based on Gertrude Bustill Mossell, the real-life journalist, civil rights activist, suffragist, philanthropist, and author.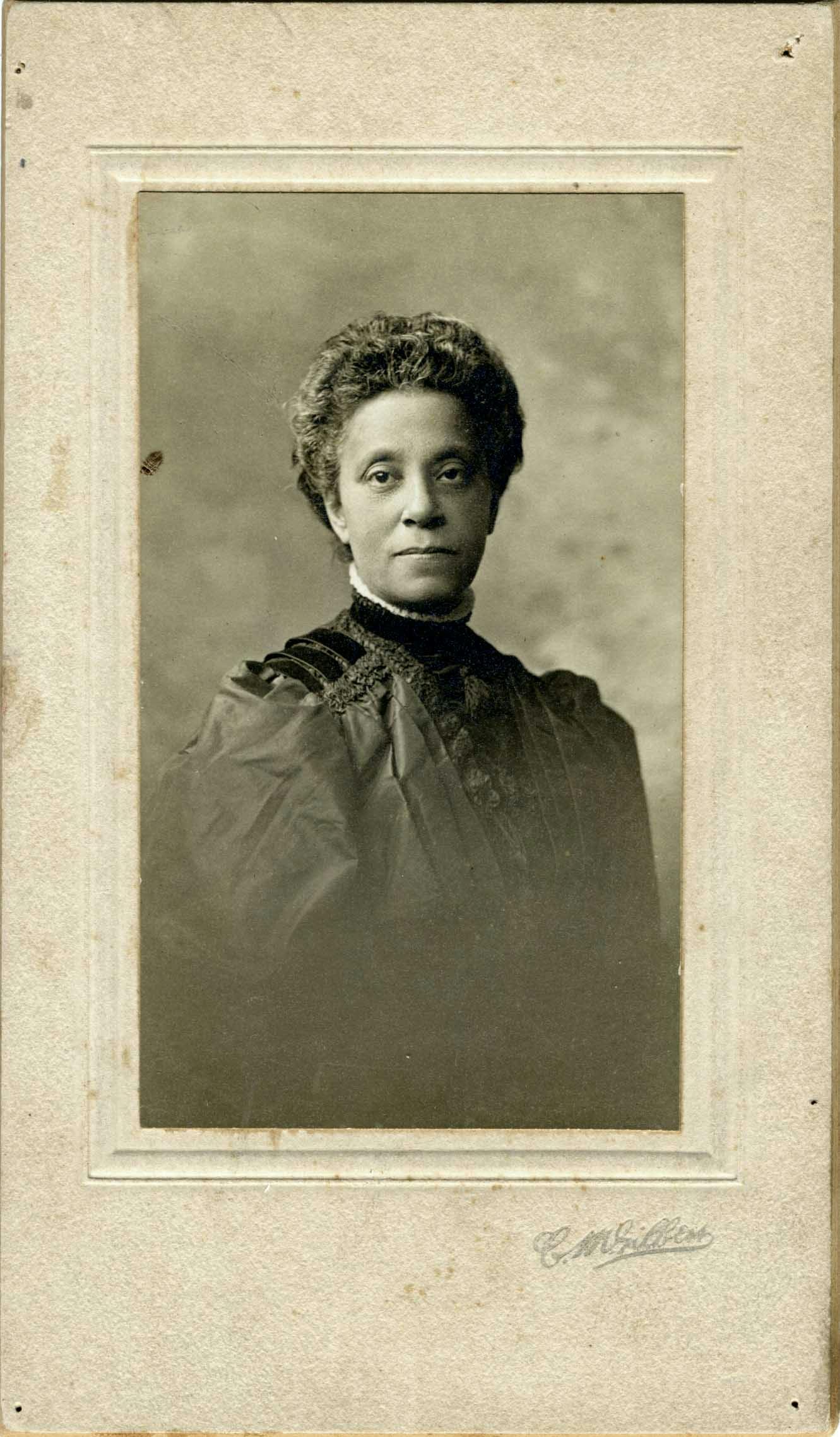 Like Peggy, Mossell was an African American woman from Philadelphia, born in 1855. The Bustills were prominent members in the city's free Black community. Encouraged by her father to pursue her education, Mossell attended the Institute for Colored Youth and the Robert Vaux Consolidated School along with her sister. A commencement speech at Robert Vaux led to her first publication in 1872. Bishop Henry McNeal Turner, the editor of the Christian Recorder—one of the era's largest weekly newspapers in the Black press—attended. He was moved by the speech and published it along with the event program in his newspaper. He invited her to become a regular contributor, and Mossell went on to write several poems for The Christian Recorder.
In episode 3, the audience sees Peggy's struggles to publish for her work. After receiving an encouraging letter from the publisher of a white paper, she encounters racism and resistance when he discovers that she is Black. As the season progresses, we wonder if Peggy is going to make her big break through the Black press, like Mossell and other real life Black women journalists did? Indeed, I wonder if Peggy is headed towards the fictionalized version of the newspaper where Mossell worked: the New York Freeman (later changed to the New York Age).
The New York Freeman was owned and edited by T. Thomas Fortune—of note, a character named Fortune is listed on the cast list for the show as the man behind a (fictional) newspaper called the New York Globe. With this hint, is it only a matter of time before he and Peggy meet? The real-life Mossell worked as editor of Fortune's women's pages section from 1885 to 1889, and also published her own column called "Our Women's Department." She was a prolific journalist and one of only a handful of Black women working as a newspaper editor and writer in the United States at the time. At one point, she was also the highest paid Black female journalist in the nation at $500 per year!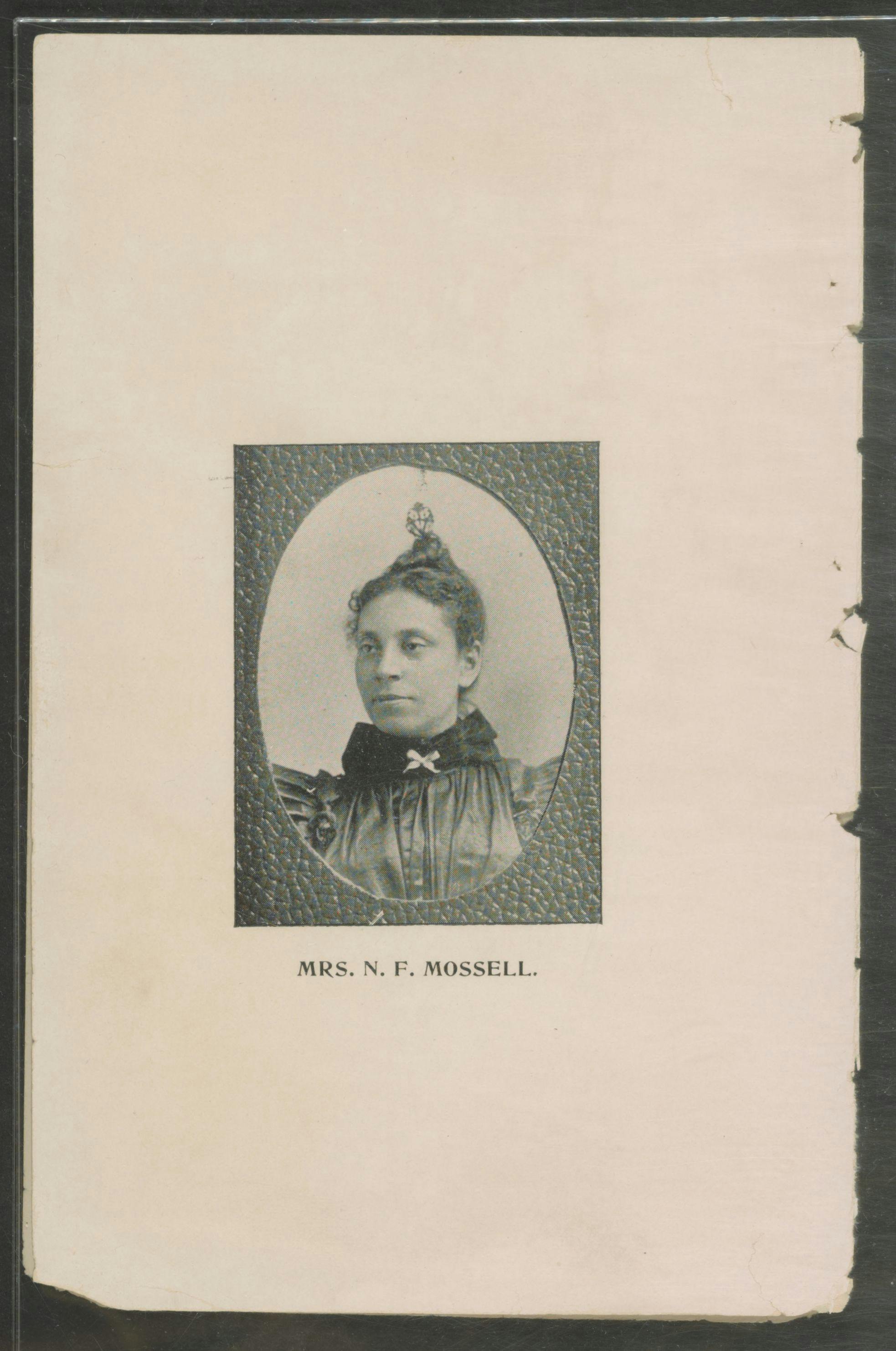 Will the show follow this real-life inspiration in future episodes? Will T. Thomas Fortune push Peggy to become civically engaged? Will she find her political voice through their connection? Mossell used her pen to advocate for civil rights and women's rights. In 1885, after joining the New York Freeman, Mossell published a column on woman suffrage that recommended books dispelling myths about the dangers of giving the vote to women. Mossell was also an ardent protector of African American voting rights. In a March 1900 Letter to the Editor entitled "Mrs. Mossell Protests," she warned The Colored American readers about the movement to repeal the Fifteenth Amendment, which gave African American men the right to vote. "We have had the ballot and lost it several times before in certain States. Now we have it nationally," she wrote. "But the South is a unit to disenfranchise us and the crusade is [has] now begun in Philadelphia, the cradle of liberty, to take it away practically forever." Her writing encouraged the Black community to protect their political rights and expand the vote for women.
Activism was thus a central part of Mossell's life and part of a much longer tradition in her family. Her great-grandfather, Cyrus Bustill, started the Free African Society, the first Black mutual aid society in the United States. Her great-aunt, Grace Douglass, was an abolitionist and founder of the Philadelphia Female Anti-Slavery Society. Her father and uncle were abolitionists and conductors in the Underground Railroad. Mossell joined the leadership of the National Afro-American Council (NAAC), an organization considered predecessor for the National Association of Colored People. She served as Vice President of the Pennsylvania branch. Here, once again, we see her connection with T. Thomas Fortune—he founded the organization. Other prominent members included Ida B. Wells, Booker T. Washington, and W.E.B DuBois. If the Peggy's character is at all based on Mossell, will we see Peggy join NAAC? Will we get to see Wells, Washington, and DuBois in the show? There are so many potential, exciting directions for Peggy's story to follow!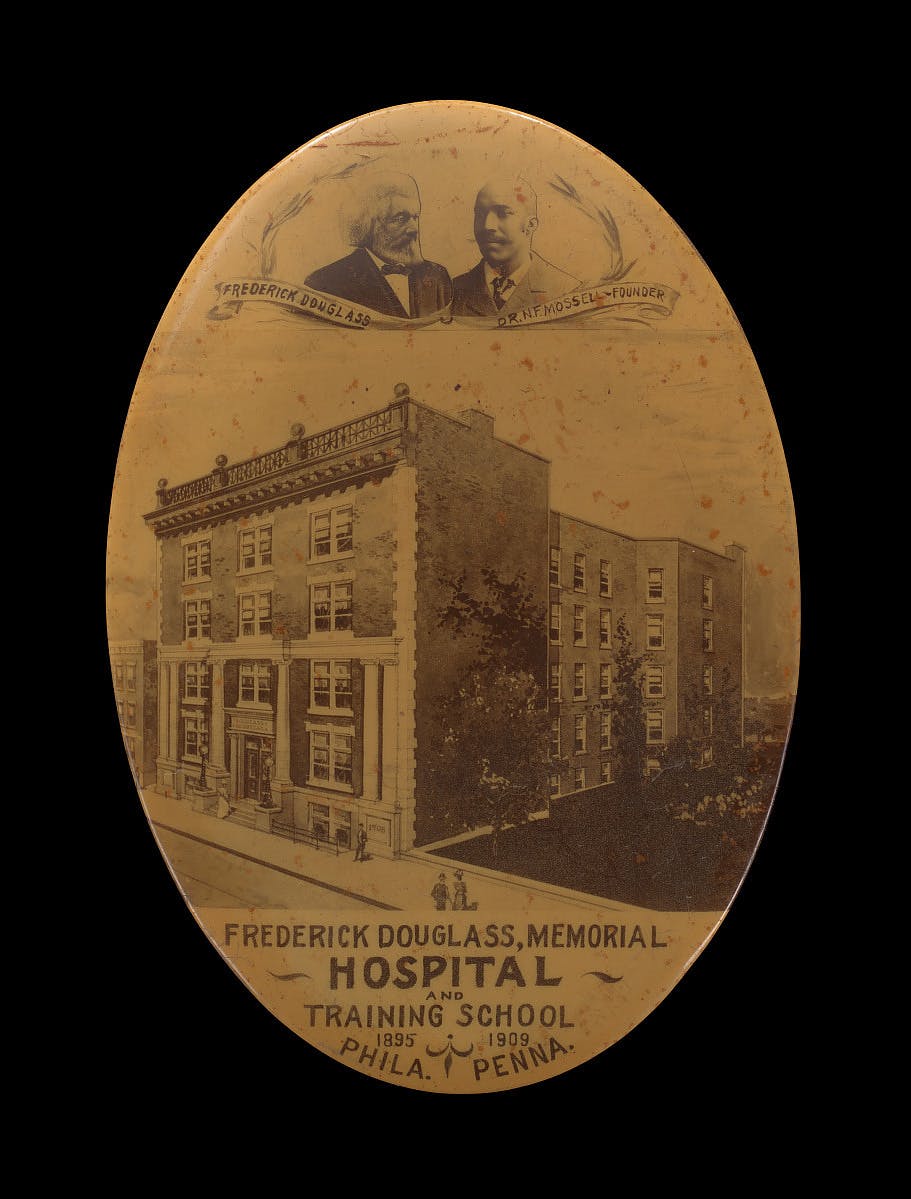 Could Mossell's personal relationships also be an inspiration for Peggy's romantic life? In 1883, Mossell married Dr. Nathan F. Mossell, the first Black graduate of the Medical School of the University of Pennsylvania. The two went on to found the Frederick Douglass Memorial Hospital and Training School, a segregated hospital and training school for nurses in Philadelphia. Gertrude Mossell was crucial to its fundraising efforts. As lead patroness, she helped organize their first charity event in December 1897. They raised $30,000, the equivalent of over $1 million today! The gala featured a poem read by Paul Lawrence Dunbar and the installation of a bust by sculptor Edmonia Lewis.
I also wonder if Peggy's plotline will crescendo into the publication of her first book, again drawing inspiration from Mossell? Peggy noted in past episodes that there were a handful of Black women authors who serve as her role models. In real life, Mossell wrote about many of these women who inspired her in her 1908 book, The Work of the Afro-American Woman. It was a celebration of Black life focusing on the contributions of hundreds of Black women. Mossell wrote two sections on women in literature entitled "Our Women in Journalism" and "The Afro American Women in Verse." There, she discussed writers such as Phyllis Wheatley and Ida B. Wells. How fitting would it be if Peggy too wrote such a book!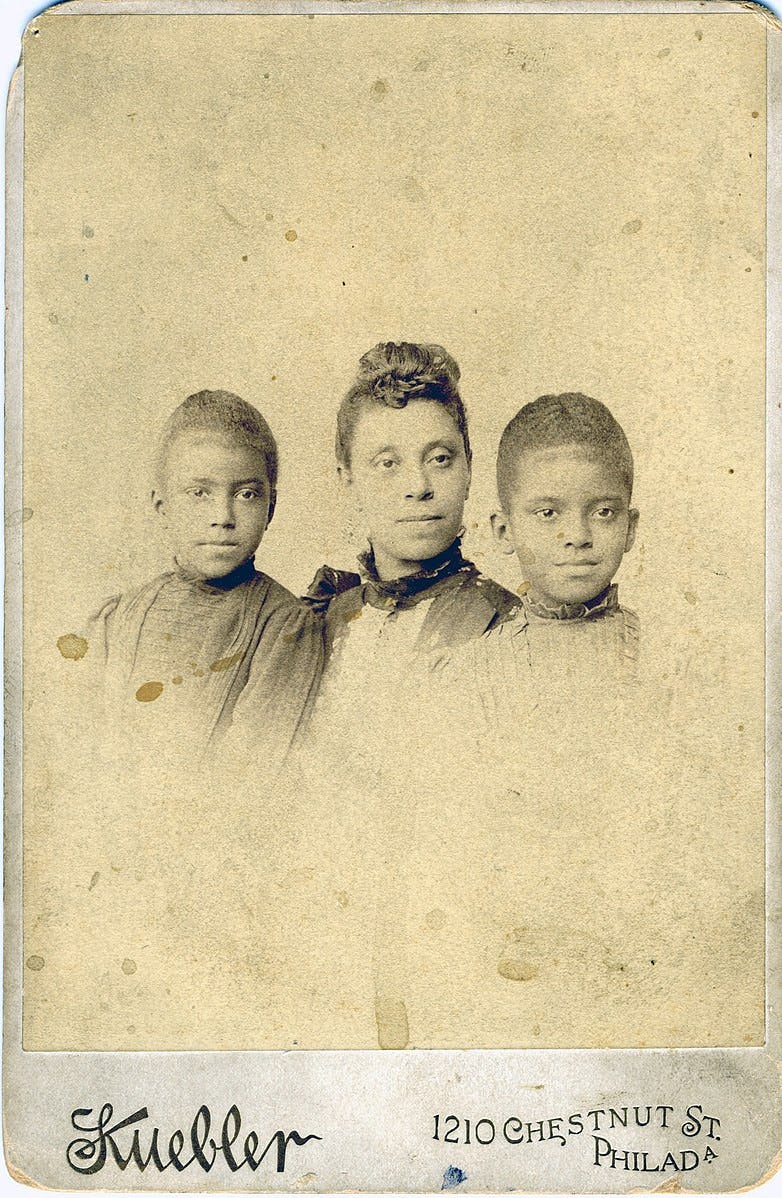 Mossell fittingly concluded "Our Women in Journalism" with commentary on the impact of those who came before her and the responsibilities that she and her peers bore for the future prowess and possibilities for Black women. "To the women of my race, the daughters of an oppressed people, I say a bright future awaits you," she wrote. "Let us each try to be a lamp in the pathway of the co-laborer, a guide to the footsteps of the generation that must follow."
As Mossell was in her day, perhaps Peggy will be such a lamp for contemporary audiences in The Gilded Age. Stay tuned for more!
Written by Allison Robinson, Andrew W. Mellon Postdoctoral Fellow in Women's History and Public History, Center for Women's History