If you spend any time reading about the life of ballet dancers, you quickly learn how much effort goes into an art form that appears effortless. For generations, dancers of color have had to put in even more work than their white counterparts, spending hours every week painting their traditionally white or pink shoes to match their skin tones and give them the desired clean line during performances. 
Some new acquisitions to New-York Historical's collection attest to this extra labor: used pairs of shoes that show intense signs of wear and layers of coloring in tan and brown. The shoes reflect the experience of their previous owners, former New York City Ballet dancers Silas Farley and Rachel Hutsell.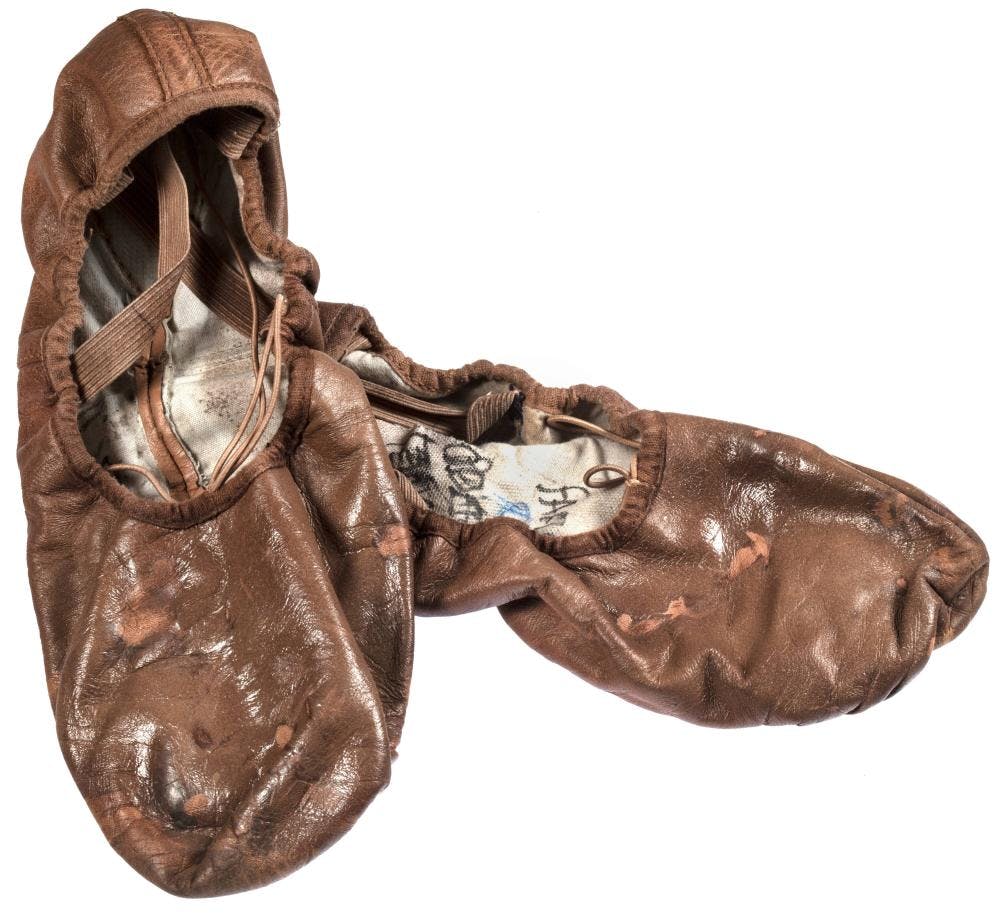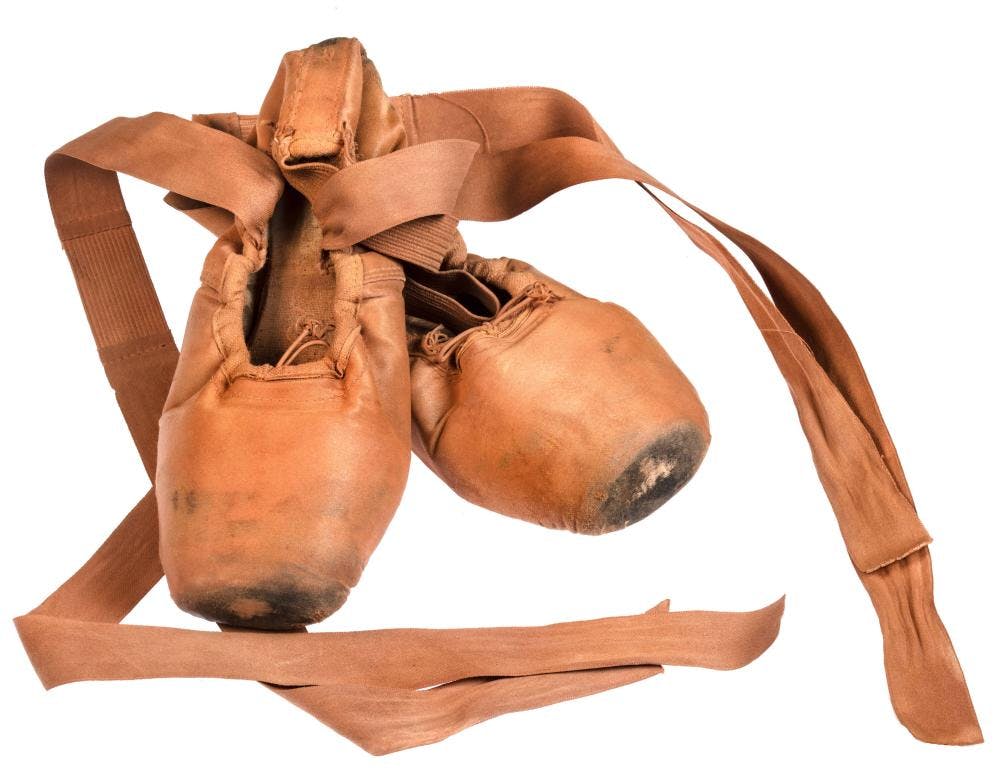 Farley and Hustell are both Black and both alumni of the prestigious School of American Ballet in New York City. Hutsell joined the New York City Ballet corps in 2016, while Farley joined the corps in 2013 and retired in 2020. (He's now dean of the Colburn School in Los Angeles.) In a process known as "pancaking", they'd often spend 45 minutes to an hour per pair of shoes applying layers of foundation makeup or spray paint until they got the tone just right. Considering that dancers often go through a pair of shoes per performance, this meant dozens of shoes and hours of labor per month and hundreds of dollars worth of supplies per year. Until recently, this process was yet another small barrier in the overwhelmingly white world of ballet.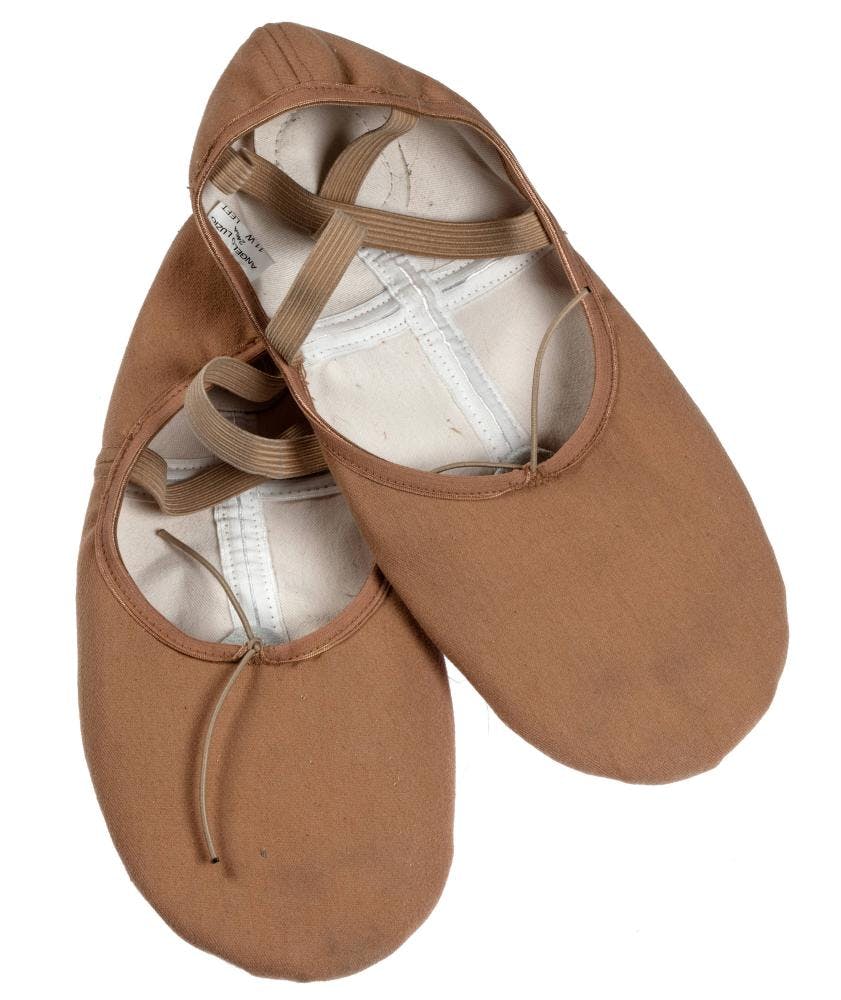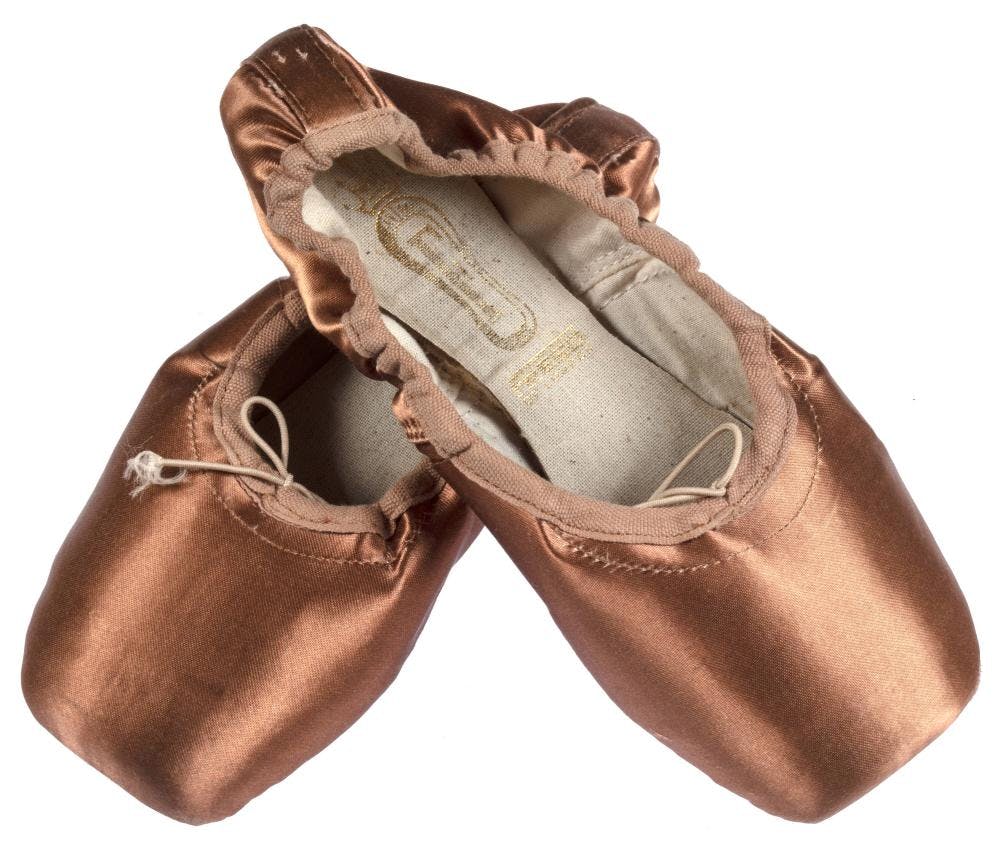 Between 2017 and 2018, shoe manufacturers Gaynor Minden and the nearly century-old company Freed of London finally began producing shoes designed especially for dancers of color in various shades like "bronze" and "cappuccino." New-York Historical society curator Debra Schmidt Bach happened to read the news coverage about this development at the time and decided that she wanted examples of these shoes in New-York Historical's collection. Schmidt Bach's son has long been passionate about the performing arts and now works as a stage manager on Broadway, and she credits this for her own interest in collecting around New York's storied performing arts scene.
In 2019, New York City Ballet posted about the news with a photo of Hutsell trying on a pair of shoes:
The acquisition took several years and was delayed by the pandemic, but last year, the Museum acquired two sets of shoes each from Hutsell and Farley—previously worn ones that show the heavy layers of makeup and paint coloring and newer ones that were made in the more accurate shade. (You can view their full descriptions in eMuseum.) Schmidt Bach hopes the acquisitions will highlight to future visitors a moment when the history of American ballet made a key and long-overdue shift. 
"We have to acknowledge the amount of time and energy that these dancers had to put in to get their shoes the right skin tone," she says. "And it's really important to remember that it's only been since 2017 that this was finally changed."
Written by Kerrie Mitchell, editorial director