This post is one in a quarterly series in which the New-York Historical Society highlights the collections for which detailed finding aids were published over the prior several months. All collections receive at least a summary description in our catalog, Bobcat. But many collections have such depth or are simply so large or complex that a fuller roadmap to them is warranted. Follow this link to the full text search engine for all New-York Historical finding aids.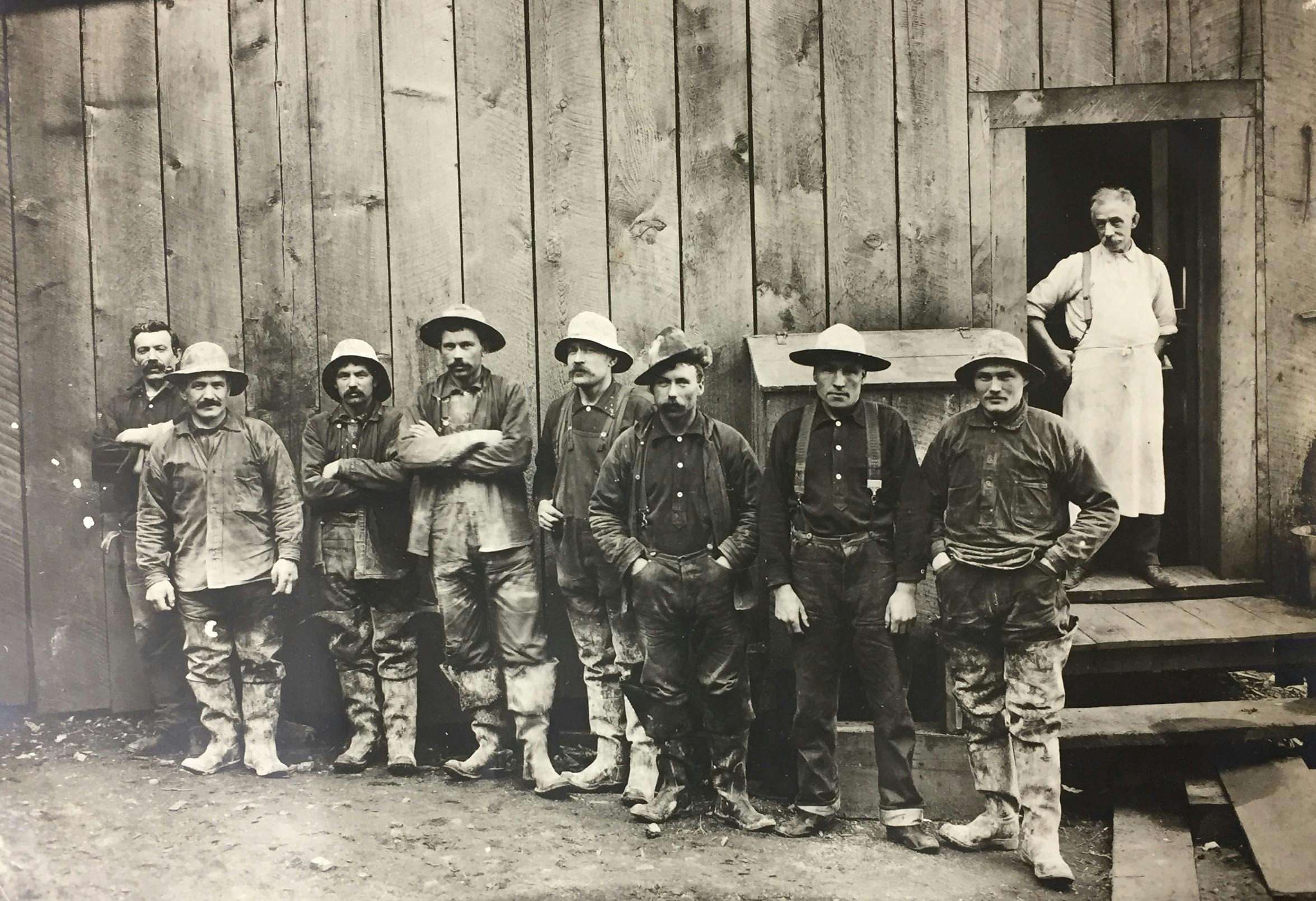 Manuscript Collections
Beatrice and Sidney Berry Scrapbooks, 1931-1960 (MS 3204), 6.7 linear feet
Eight scrapbooks documenting the married lives and, to a somewhat lesser extent, careers of a New York City Jewish couple, Beatrice and Sidney Berry. The scrapbooks begin in 1931, shortly before they marry, and end in 1961, with a gap from 1952-55. The scrapbooks include photographs; programs to various cultural, sporting, and other events; travel souvenirs; ephemera; menus; letters and greeting cards; and announcements and invitations for weddings, births, opening ceremonies, events at Rodeph Sholom temple, and other religious, political, etc. events. Sidney's career with the Office of War Information during World War II and with Voice of America in the 1940s-1950s, and Beatrice's career as a fashion saleswoman and columnist, are also represented in the scrapbooks.
Edward H. Durell Papers, 1794-1887 (MS 1261), 15.8 linear feet
The collection includes the papers of Edward H. Durell (1810-1887), originally of New Hampshire but who lived in New Orleans from 1836 to 1874. Before the Civil War, Durell primarily practiced law and was an author, publishing under the pen name Henry Didimus. After New Orleans fell to Union forces, Durell, as a Unionist, was appointed to various public positions during Reconstruction, including federal judge on the United States District Court for the District of Louisiana. The collection holds correspondence, letter books, manuscripts, extracts, diaries, notes, scrapbooks, and other documents. Represented in the collection in addition to Edward Durell are his father, Daniel Meserve Durell (1769-1841); other family and friends; his future wife, Mary Gebhard, and her circle; New Orleans merchant Aristide Miltenberger; and others.
Joseph W. Greene Research Notes, 1926-1939 (MS 3122), 8 linear feet
Research notes on historical topics—transportation by stage, steam, and rail; inns, streets, and land grants—pertaining to New York and New England, assembled by Joseph Warren Greene Jr. (1875–1939), who contributed at least two articles to The New-York Historical Society Quarterly Bulletin in the 1920s.
Charles A. Hanna Collection, 1822-1950 (MS 3126), 37.5 linear feet
Research notes and publications on historical topics compiled by Charles Augustus Hanna (1863–1950), a banker and amateur historian whose interest in the region of his native Ohio produced "Historical Collections of Harrison County" (1900), "Ohio Valley Genealogies" (1900), and "The Wilderness Trail, or, The Ventures and Adventures of the Pennsylvania Traders on the Allegheny Path" (1911), all of which are represented by materials in the collection. Also present are 27 volumes of notes for his "The Scotch-Irish, or, The Scot in North Britain, North Ireland, and North America" (1902), as well as the contents of an 18-drawer card catalog of genealogical data on the Hanna and allied families of New Jersey and Pennsylvania.
Hotel Association of New York City Scrapbooks, 1916-1944 (MS 3190), 17 linear feet
Twenty-eight scrapbooks containing newspaper clippings, press releases, newsletters, and advertisements relating to the Hotel Association of New York City, its annual trade show, the National Hotel Exposition, and other events and issues concerning the Association and the New York hotel industry generally.
Edwin P. Kilroe Papers, 1832-1950 (MS 3125), 66 linear feet
The collection holds the papers of Edwin P. Kilroe (1882-1953) representing his academic career (especially at Columbia University); athletics (especially wrestling at Columbia); family history and connections to Wayne County, Pennsylvania; involvement with a broad range of organizations, such as the Catholic Writers Guild, New York City Democratic Party clubs (i.e., Tammany Hall), historical societies, lawyer bar associations, and others; cattle breeding at the Kilroe Farm in Tanners Falls, Pennsylvania; and work in the Office of New York County District Attorney Edward Swann from 1916-24; and more. There are a small number of documents related to Kilroe's work as an attorney for 20th Century Fox Films in the 1930s-40s, with a rich set of scripts, photographs, posters, and publicity material for four of the studio's films: Greenwich Village, Sweet Rosie O'Grady, When Irish Eyes Are Smiling, and Wilson.
Harriet Burton Laidlaw Scrapbooks, 1910-1939 (MS 3195), 3.5 linear feet
The collection primarily holds scrapbooks and ephemera related to woman suffrage and "white slavery" (prostitution) compiled by suffragist Harriet Burton Laidlaw, principally from the years leading to the enfranchisement of women in New York State in 1917.
Edward Gibert Schermerhorn papers, 1785-1949 (MS 3112), 2 linear feet
Four scrapbooks compiled by E. Gibert Schermerhorn documenting family history, his service in the New York State National Guard's 7th Regiment (1885-1891), and his tenure as Military Secretary (1912-1913) to Governor William Sulzer. The collection also holds seven books from 1785-1834.
Theodore E. Steinway Collection of Steinway & Sons Ephemera, 1860-1986 (MS 3181), 8 linear feet
Material on the history of renowned piano makers Steinway & Sons, and other manufacturers, largely assembled by company president Theodore E. Steinway (1883–1957), author of People and Pianos: A Century of Service to Music: Steinway & Sons, New York, 1853–1953. The collection includes some photographs, a few financial reports, and a wealth of ephemera, including advertisements, brochures, trade catalogs, newspaper clippings, sheet music, a run of concert programs from Steinway Hall (1876–1890), and transcripts of Theodore Steinway's commentary for WQXR Radio's Tuesday evening broadcasts of recorded piano music from Symphony Hall (1941–1942).
William Sulzer papers, 1860s?-1941 (MS 607), 36 linear feet
William Sulzer (1863-1941) was a New York State politician holding state and federal offices from 1890-1914, and is perhaps most recognized as the only New York State governor to have been impeached. Sulzer's papers hold a range of documents related to his public policy positions as legislator, governor, and candidate for political office; impeachment as New York State governor in 1913; fight against Tammany Hall; mining interests, especially in Alaska; "of counsel" participation in the lawsuit Texas Cherokees and Affiliated Bands v. the State of Texas circa 1919-1921; advocate of the Bahai faith; membership in the Masons; and authorship of poetry/doggerels and other writings.
Veteran Corps of Artillery and Military Society of the War of 1812 Records, circa 1878-1946 (MS 3120), 7.5 linear feet
The collection primarily holds scrapbooks documenting activities of the Veteran Corps of Artillery and Military Society of the War of 1812 from the 1890s to about 1921, with some earlier and later material; the enrollment and involvement of volunteers recruited by the Corps and Society for civil defense on the home front during World War I; and lists and descriptions of the military service of the original members.
Record of Wills Lithographed from Transcriptions of Originals in the Surrogate's Court, New York City, 1680–1823 [1870–1871] (MS 3180), 21 linear feet
Lithographs of transcriptions of original wills on file in the Surrogate's Court, New York City, 1680–1823, produced by the New York Printing Company in 1870–1871 as part of an effort to preserve the City's early records through publication.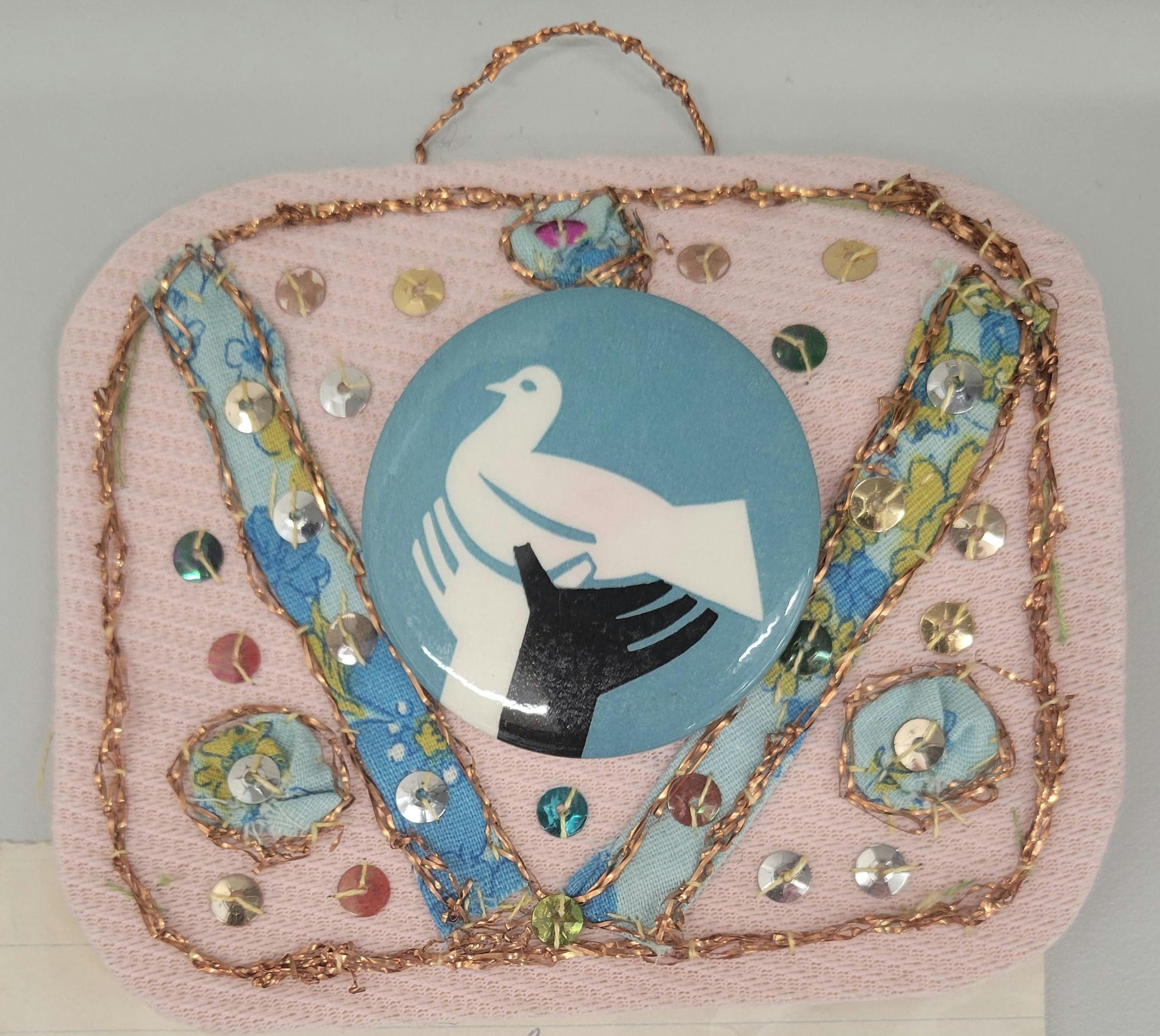 Photographs and Graphic Materials
Alan Behr Photographs, 1991, 2000-2021 (PR 434), 3.5 linear feet
The collection holds 142 black-and-white photographs by Alan Behr. Eighty of the photos are from Behr's series Naked at the Ball, which are scenes from the party and benefit circuit on Manhattan's Upper East Side. 61 photos are from his series New York During the COVID-19 Lockdown, which captures New Yorkers going about their lives, masked or unmasked, during the coronavirus pandemic.
Otto Dommerich Residence Drawings & Photographs, 1916-1983 (PR 436), 4.2 linear feet
The collection holds two principal formats: 35 blueprints (e.g., elevations, floor plans, structural details) by architect Harry Pelton of the original house built at 50 East 69th Street, New York City, for Otto L. Dommerich in 1917-18, with one blueprint of the 1944 renovation, and photographs of the house. 13 of the photographs are black-and-white prints of the original house interior and furnishings. Many more of the photographs are color snapshots of details from the interior taken in advance of a 1980s renovation.
Dede Emerson Photographs, 2005-2008 (PR 430), 1.1 gigabytes + .21 linear feet
Over 1,500 color photographs in digital file format taken by Dede Emerson of buildings and street life as she walked in Manhattan from 215th Street to the Battery between April 24, 2005 and January 26, 2008.
Elizabeth Kahane Photographs, 2011-2012, 2019 (PR 435), 3 linear feet
Eight 36x24 inch color photographs of New York City's Macy's Thanksgiving Day Parade and St. Patrick's Day Parade taken by photographer E.A. (Elizabeth Ann) Kahane.
Matchbook Covers Collection, 1930s?-1950s (PR 432), 18.75 linear feet
The collection holds matchbook covers, likely dating from the 1930s-1950s, principally of hotels/motels and dining establishments from across the United States, its territories, and other locales, as well as military posts, universities, United States ships (USS), hospitals, and other institutions. Most of the collection is well-organized by geographic (e.g., state) source.
Joseph Squillante photographs, 1993-2015 (PR 427), 2 linear feet
The collection holds eight photographs taken by Joseph Squillante. These photographs appeared in New-York Historical Society's 2019 exhibition Hudson Rising, which reflected "on how human activity has impacted the river and, in turn, how the river environment has shaped industrial development, commerce, tourism, and environmental awareness."
Tiffany and Company Stationery Collection, 1875-1960 (PR 433), 16.3 linear feet
Printed samples from the stationery department of Tiffany and Company. Samples date from 1875 to 1960, and include invitations, letterhead, envelopes, at-home cards, visiting and calling cards, admission tickets, certificates, dinner party menus, and holiday cards.
Marie Trommer Collection, 1909-1970 (PR 437), 7 linear feet
The collection consists primarily of the artwork and writing of Marie Trommer (1895-1971), a Ukrainian-born American artist, art critic, poet, and journalist.
Teun Voeten Photographs, 1994-1995 (PR 426), 1.5 linear feet
22 black-and-white photographs taken by photojournalist Teun Voeten in 1994-95, and used for his 1996 publication Tunnelmensen (in the original Dutch) or Tunnel People in the English translation. These photographs document the lives of a community of people who resided at the time in the Amtrak railroad tunnels under Riverside Park in upper Manhattan.
In addition, Reference Librarian Crystal Toscano published an online inventory for the collection of McLoughlin Brothers, Inc. woodblocks, circa 1840-1920.
The collection consists of approximately 1,200 19th-century woodblocks once part of the New York City children's publishing house, McLoughlin Brothers, Inc. (active 1858-1920). A portion of the woodblocks pre-date McLoughlin Brothers, Inc. and were inherited from the New York City children's printing firm, Elton & Co. (active 1840-1851). Woodblocks by the New York engraver Edward Dunigan (active 1842-1849) were acquired by McLoughlin Brothers, Inc., after 1850 and also appear. Other prominent artists such as engraver Edward P. Cogger and illustrator Justin Howard are represented in this collection.
Read more about the collection of McLoughlin Brothers woodblocks on our blog here.
Larry Weimer is Head of Archival Processing at the Patricia D. Klingenstein Library at the New-York Historical Society.