This month, we celebrate not only Pride but the 50th anniversary of Title IX, the legislation that fundamentally reshaped American society by prohibiting discrimination based on sex in education. The Center for Women's History is commemorating this anniversary with our exhibition, Title IX: Activism On and Off the Field, open through September 4, but we are not alone in marking this event: Our exhibition is part of a larger, dynamic conversation about how we understand this legislation's impact on society. For this blog post, our postdoctoral fellow, Ksenia M. Soboleva, spoke to artist Anna Campbell about how Title IX has influenced her life, how it informed her queer identity, her art, and her reactions to our exhibition.
As an artist and academic, Campbell engages in a practice that investigates how queer identity is embedded in architectural structures as well as carving out space for these structures to be inhabited by queerness. For example, upon entering recently closed solo exhibition, Dress Rehearsal for a Dream Sequence, the viewer was confronted with a striking large-scale installation of illuminated letters spelling out "TITLE IX," positioned on top of scaffolding. Installed at Participant Inc. on the Lower East Side from May 1 to June 12, 2022, the installation was reminiscent of the first act in a theatre piece (which is fitting, as Campbell thinks of the exhibition in scenes). It offered viewers a space to meditate on the social construct of gender, on and off the field.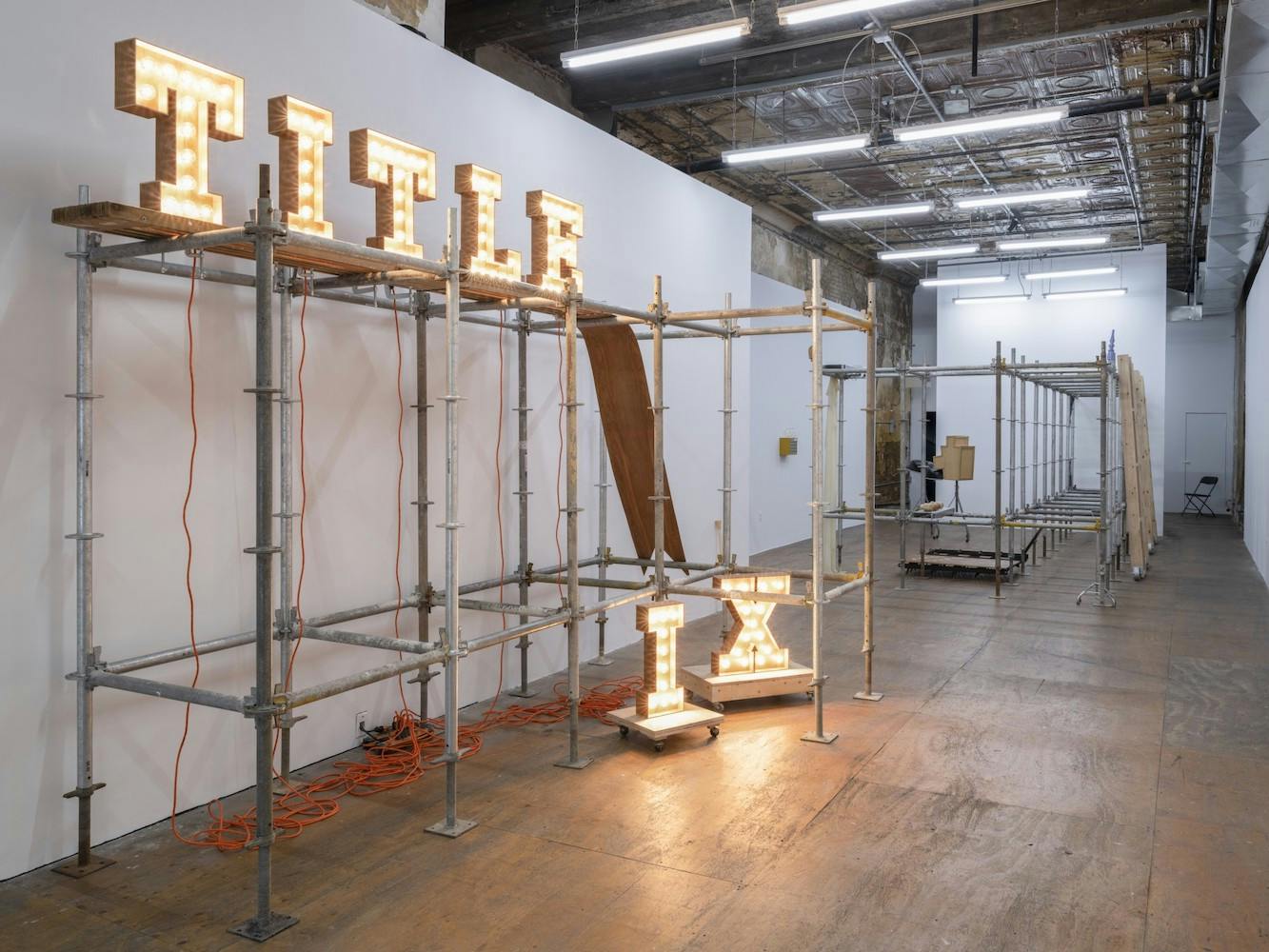 What role has Title IX played in your life?
When I first started playing organized sports in second grade, it was 1987, and Title IX had been in place for 15 years. So by that point, the entire infrastructure for girls' leagues was established and normalized. It meant I didn't have to be an advocate, or exceptional, or the first one to do it—I just had to have a desire to play. It also meant that I was able to grow up in a way that I wasn't fundamentally alienated from my own body or sense of myself. Linked to that is an understanding that I could project a future for myself. So even though the aspect of Title IX that covers sports is just one part of a larger imperative, it was what I first encountered, and it was transformational. Later, I got involved in a range of campus activist groups, and that led to organizing Take Back the Night Marches. At the time, I didn't understand that organizing as acting in a lineage of protest/advocacy related to Title IX. Maybe that's because the first time I marched in a Take Back the Night event, when I was in high school, it was a coalitional grassroots march I had learned about from a local feminist bookstore. I should say that one thing that connects these two periods in my life is that playing sports and making space for your and other people's voices to be heard are ways of participating in the broader culture and public discourse.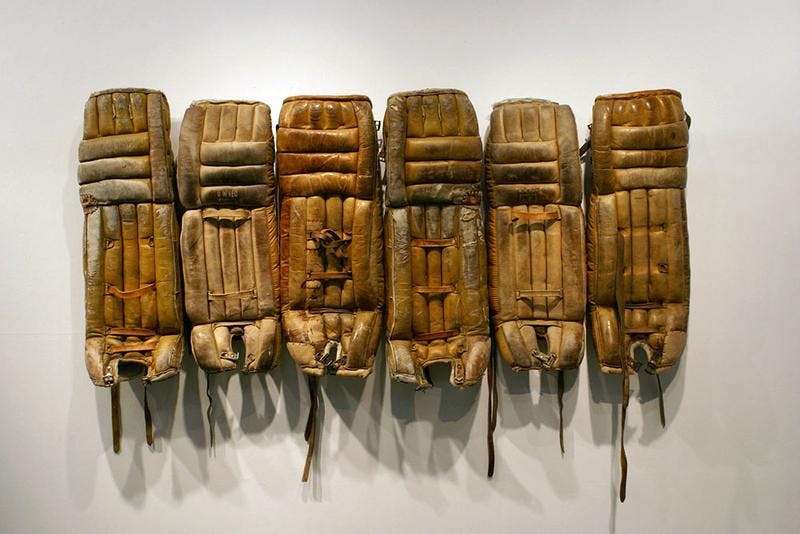 Do you think that Title IX enabled your discovery and pursuit of queer identity?
In a Personal Best and Ode to a Gym Teacher kind of way, for sure.  And in the sense that I became used to being surrounded by extremely tough girls and women, and, in contrast, feeling quite effeminate. I was always approaching, but never quite reaching, "butchness." But I've also been saying to folks when I was describing some of the impetus for my modular installation for Title IX that my gender marker is probably most accurately Title IX. In the sense that governmental and bureaucratic institutions have control over what can be recognized to designate an individual's identity, M and F (and sometimes X) are already bureaucratic inventions. So, Title IX marks a kind of an in-flux commitment to gender equity, change, and the possibility for what would previously have been understood as gender transgression.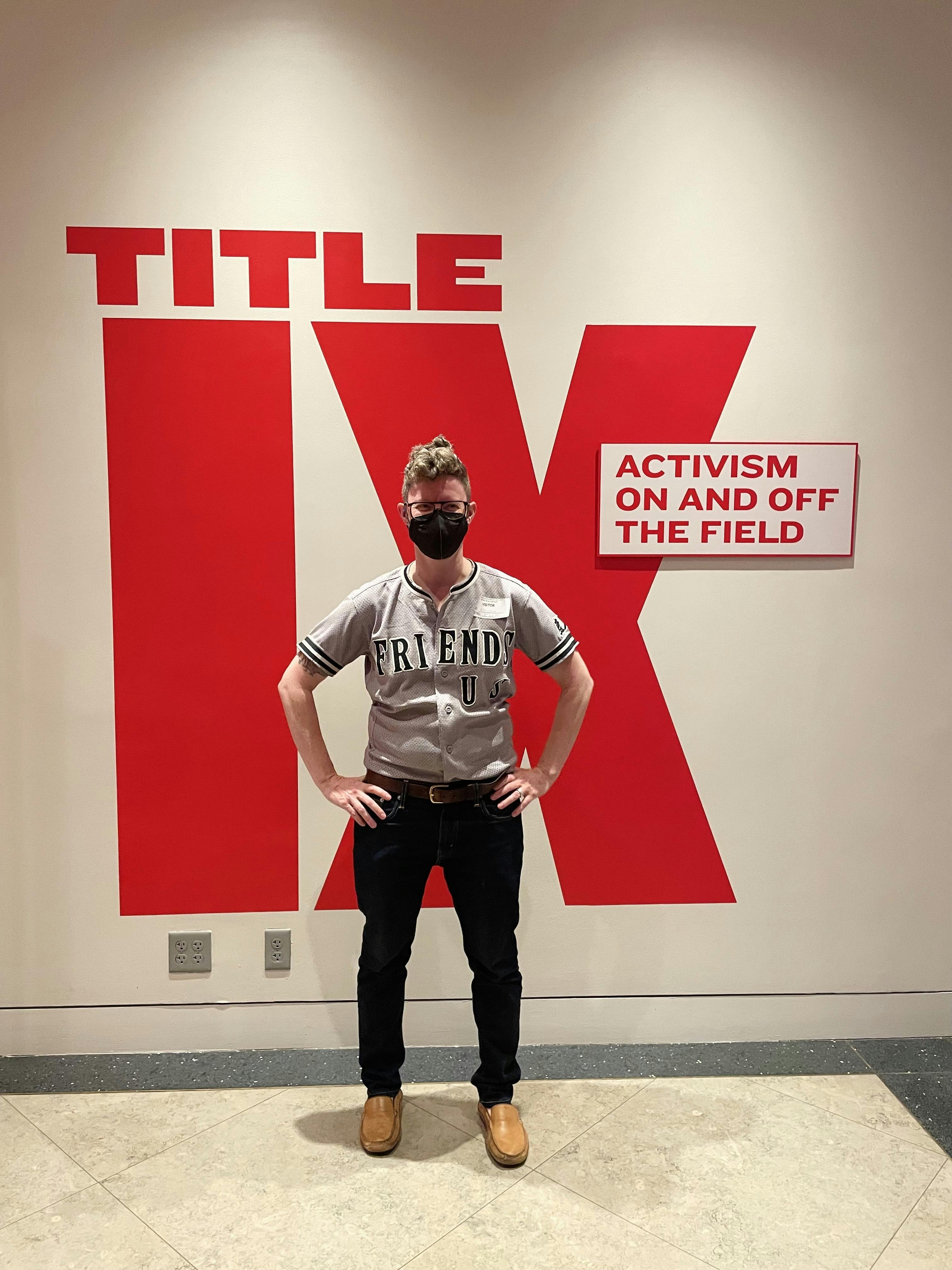 How has your understanding of Title IX changed over time, especially in the transition from student to Professor? 
As a student in the late 1990s and early 2000s, Title IX felt like an abstract part of the system; as a professor, I am part of that system. The law requires institutions to report violations having to do with sexual harassment and assault, but institutions may not necessarily have consistent and fair means to address and adjudicate those violations.  And, unfortunately, not all instances of harassment and assault you might expect to constitute a Title IX violation do. As the exhibition alludes, Betsy DeVos as Education Secretary effectively narrowed the definition of sexual misconduct and the institution's jurisdiction, among other eroding regulations.  So, what I—along with many of my colleagues—have seen, is institutional support for processes designed for a compromised standard for compliance, rather than processes designed for people that engender actual equity and redress. And, of course the G.O.A.T. in theorizing how power operates in these kinds of contexts is Sarah Ahmed.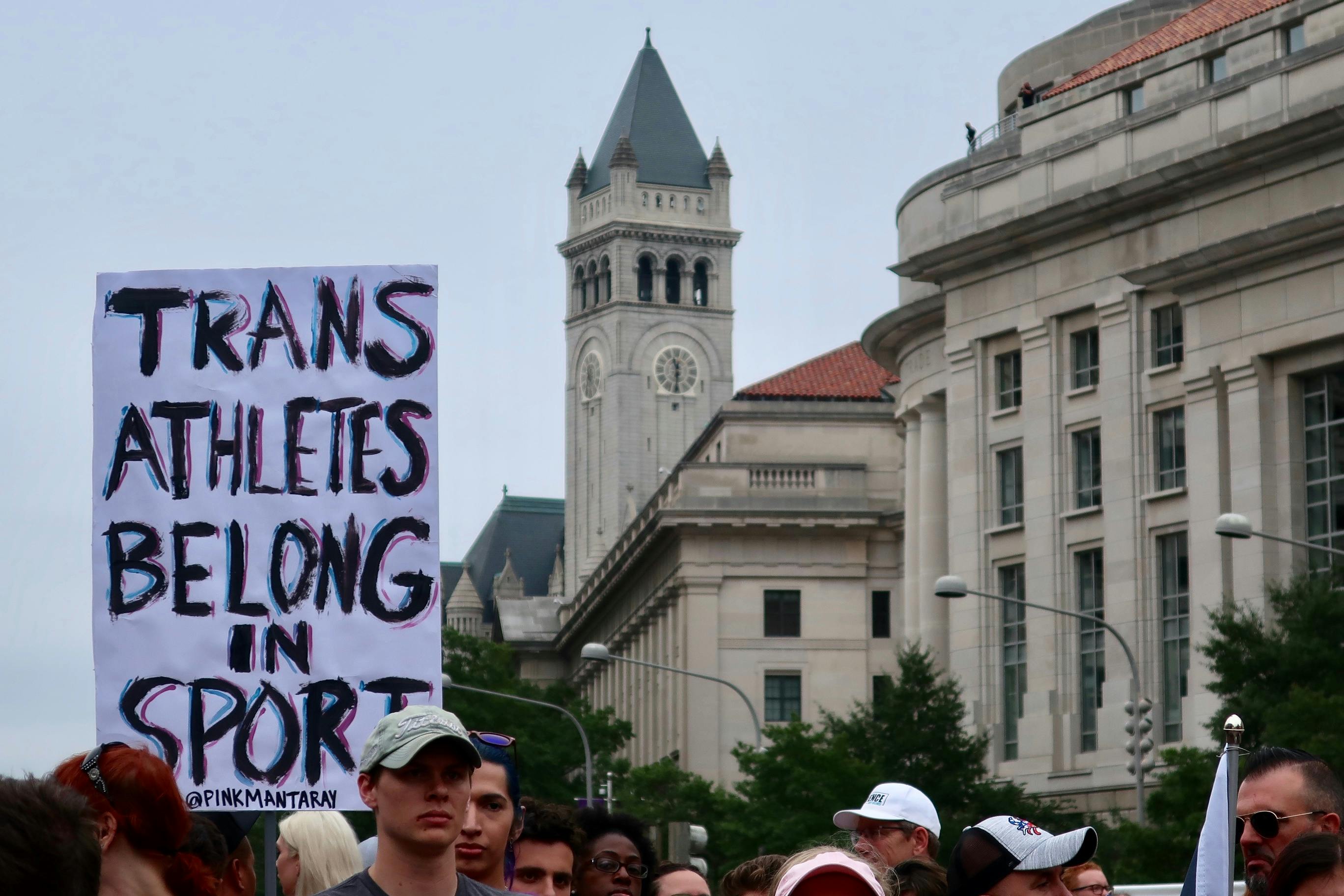 What are the advantages of Title IX for queer people, and what are the dangers? 
Well, I think the major advantage of Title IX is its capacity to create more spaces for everyone to participate in the public sphere. That participation means visibility, and as is especially apparent right now, the cost of visibility is unhinged backlash that scapegoats the most marginal among us in the service of preserving power. Attacks on trans girls and trans women who play sports are an enraging example of this, and the way that some people are using Title IX as a cudgel against trans athletes in the name of preserving women's sports is entirely disingenuous. I was glad to see trans athletes recognized in the Historical Society's exhibit. Another danger is sadly that Title IX has itself come to be used in some instances as a tool of harassment in the form of unsubstantiated attacks on queer and feminist faculty who challenge, as bell hooks would describe it, "imperialist white supremacist heteropatriarchy" in the academy.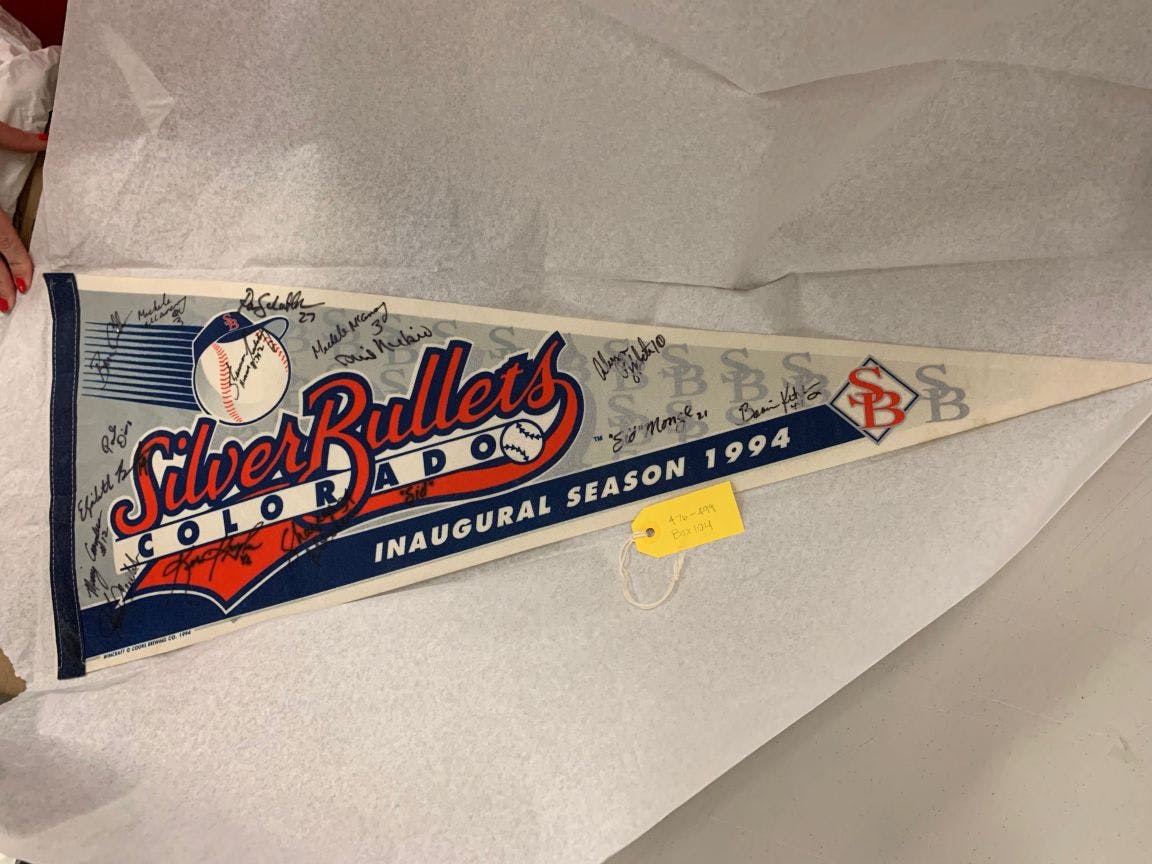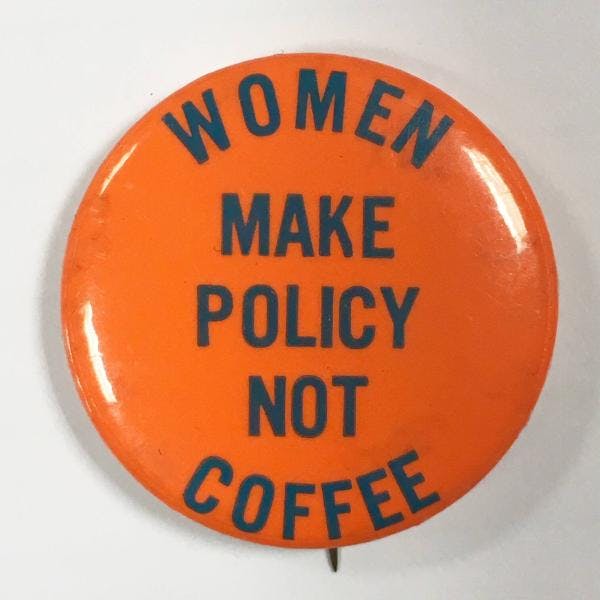 Which objects in our Title IX exhibition stood out to you, and why? 
If I could only use one object from the show to tell the story of the fraught path towards gender equity in this country, it might be through the Silver Bullets pennant. This was a team of professional women baseball players who played against minor league and semi-pro men's teams in exhibition games from 1994 - 1997 and was sponsored by Coors—"Coors Brewing Co, 1994" is printed on the bottom of the pennant. Coors has been the subject of longstanding boycotts going back to at least the 1960s for their union-busting and treatment of employers of color and queer employees, so it's easy to understand their sponsorship of the Silver Bullets as part of a broader reputation refurbishing/pink-washing campaign. When the returns—in terms of public relations—no longer justified the investment, the team was dissolved. So, the conventional US love of a free-market solution, in this case to fielding a women's baseball team, wasn't able to support gender equity. And wildly, the fact most of the women on the team had previously played softball in college was in some ways an impediment, because of all the differences in tempo and scale - not just the ball but also the field. What you have is a team whose players' foundational training is misaligned with the sport they are playing, a team that is coached exclusively by men, and a team that is operating as a kind of PR campaign. At the same time, the women's signatures insist that we remember and understand them for what they were: real and serious athletes, training and competing at the highest levels they had structural access to—it's a kind of paradox I've been working through in my art for some time.
I love ephemera, so I was so excited to see all the buttons, t-shirts and sweatshirts.  A lot of those buttons have slogans like "Women Make POLICY Not Coffee"—a great line that exists in many different variations. It's the kind of slogan that, even though it still has relevance, I can't imagine using in a contemporary campaign, and that friction creates a kind of imaginative time travel. A recent project of mine is an edition of sweatshirts titled Prefigurative Merch, and takes on the authority of what Millie Wilson calls "fabricated found objects" to create a trace of a space I wish would have existed.  The kinds of spaces and people the objects in the exhibit conjure are definitely inspiring.
Written by Ksenia M. Soboleva, Mellon Foundation Gender and LGBTQ+ History Fellow