In celebration of Asian American Pacific Islander Heritage Month, the New-York Historical Society is proud to present a remarkable recent gift—a gentleman's traveling dressing case owned by Dr. V. K. Wellington Koo, an esteemed statesman, diplomat, and a judge of the International Court of Justice in the Hague, whose long and distinguished career shaped modern China and U.S.–China relations. 
Vi-Kyuin Wellington Koo (1888‒1985) was born near Shanghai and educated there before attending Columbia University. After completing a Ph.D. in international law and diplomacy, Koo returned to China in 1912 to become secretary to Yuan Shikai, the first president of the newly formed Republic of China after the fall of the Qing dynasty (1636–1912) that ended 2,000 years of imperial rule. Koo was only 24 years old. 
Koo advanced China's interests in a succession of diplomatic roles, most notably for leading China's delegation to the 1919 Paris Peace Conference and refusing to sign the Treaty of Versailles to cede control of Chinese territories to Western and Japanese demands. Koo's act of defiance against imperialist powers spurred thousands of Chinese students to demonstrate in front of the Tiananmen Square, which led to a nationalist political and cultural movement known in Chinese history as the May Fourth Movement. In the 1920s, Koo served as the Republic of China's acting president and acting prime minister.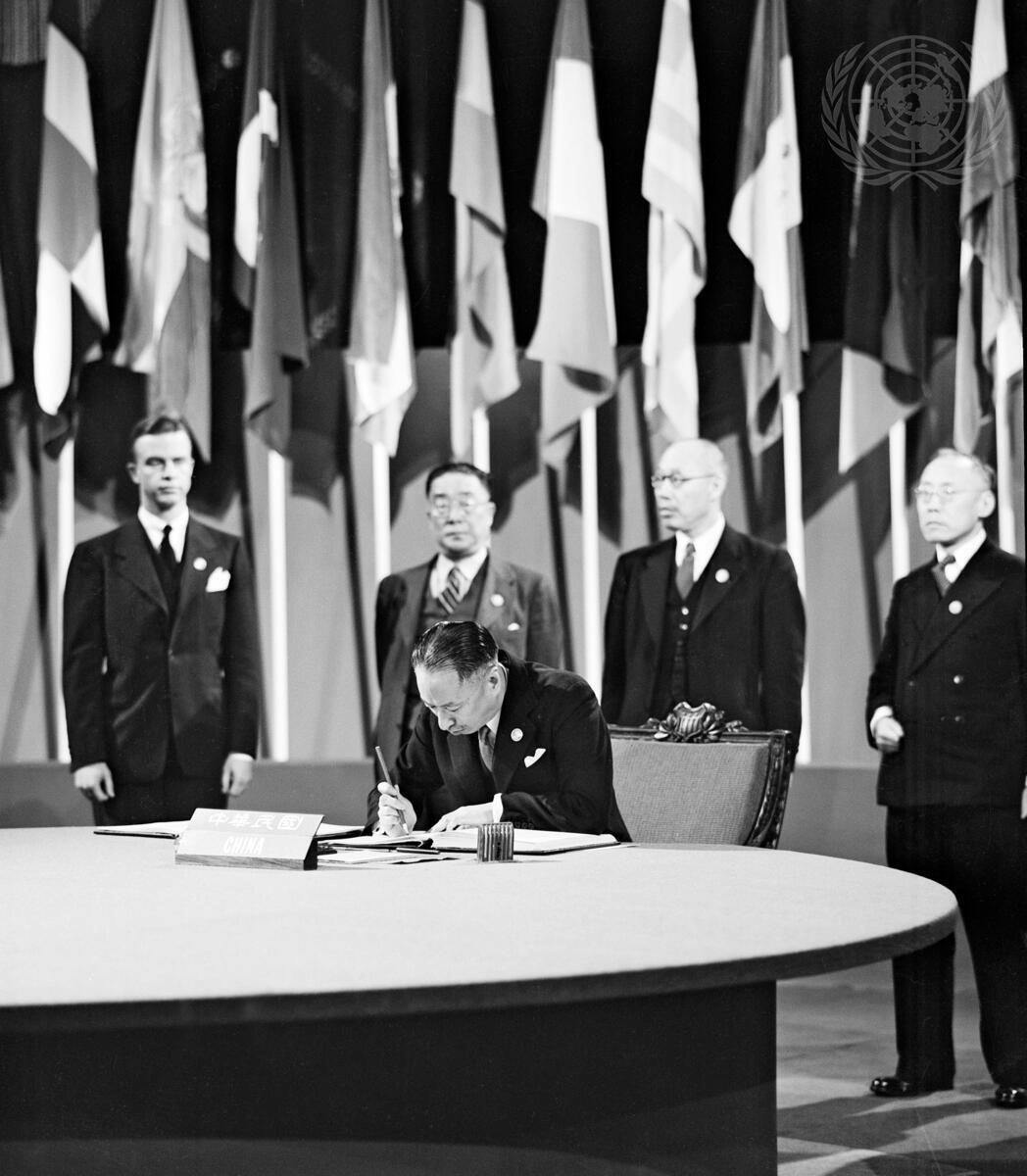 Koo participated in nearly every significant international event of the mid 20th century. A representative to the League of Nations, he was a founding delegate to the United Nations and the first member to sign the U.N. Charter in 1945. An exceptionally accomplished ambassador, he served as China's representative to France (1936–40), Great Britain (1941–46), and the U.S. (1946–56) before being appointed as a judge to the International Court of Justice at the Hague, at which he later served as vice president. Retiring in 1967, Koo settled permanently in Manhattan, where he died in 1985 at the age of 97.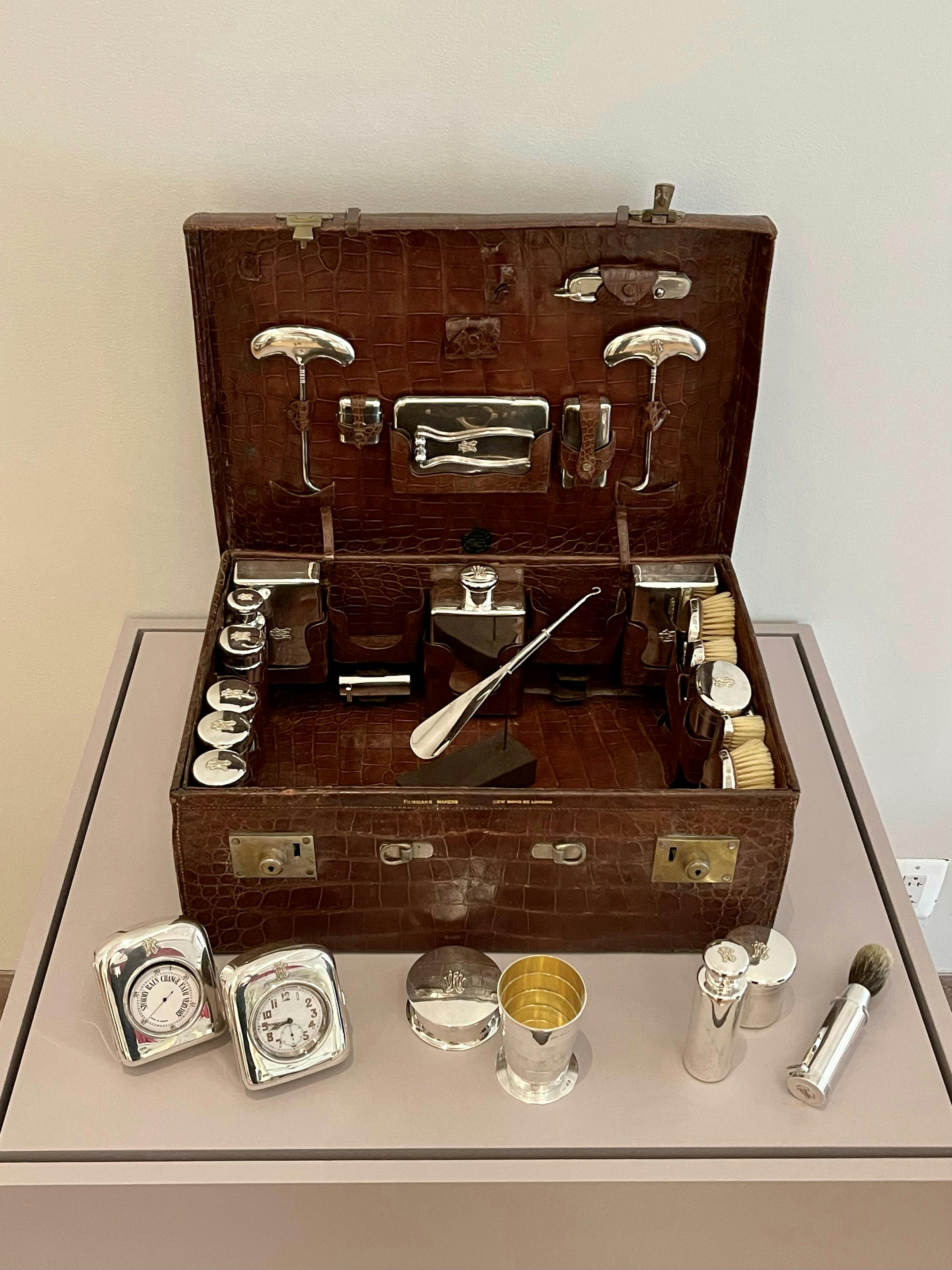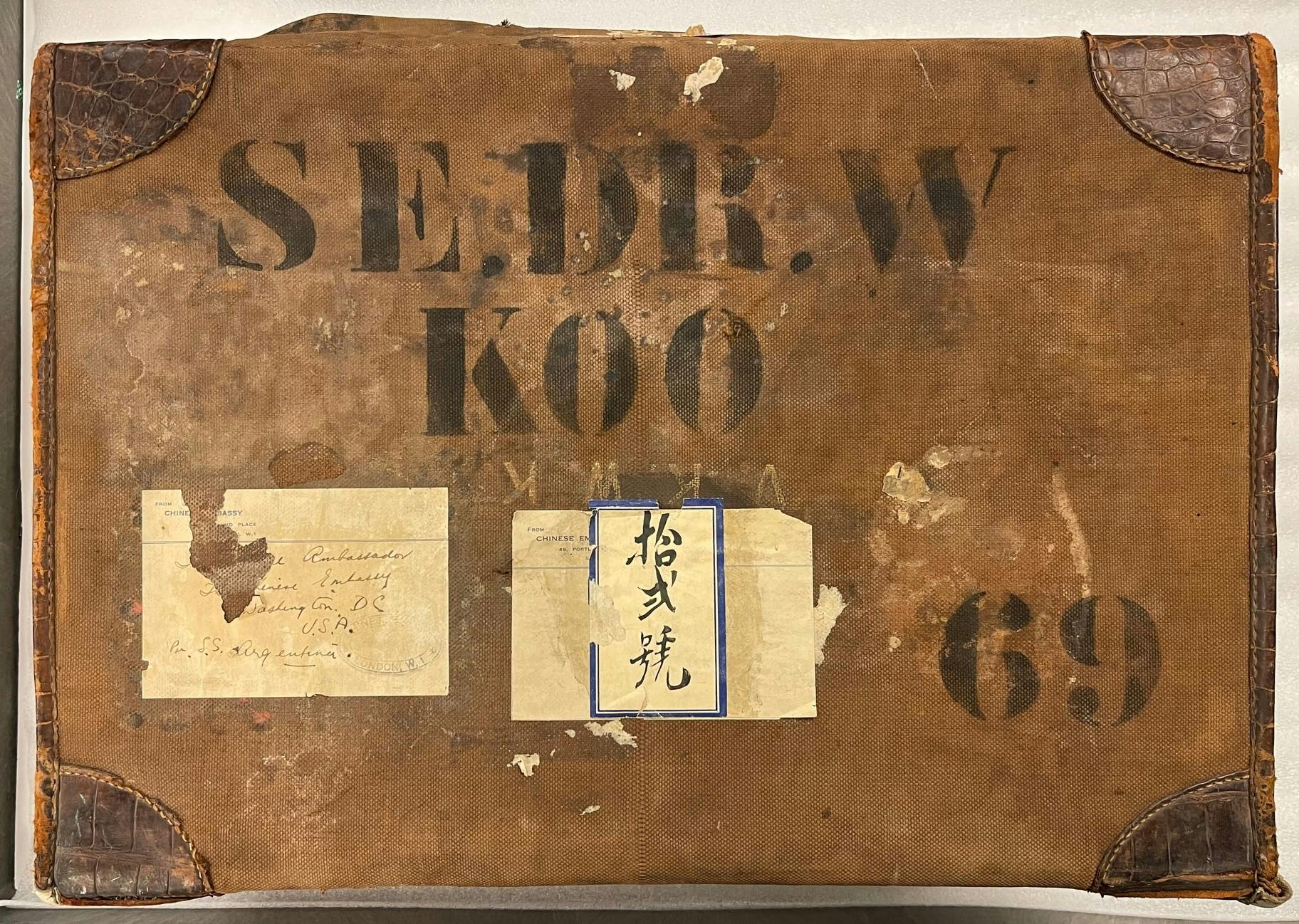 Koo donated his extensive papers to Columbia University in 1976. This remarkable collection includes over 300 boxes (120 linear feet) of official correspondence, diaries, notes, meeting minutes, speeches, photographs, video and audio files, and memorabilia. Together, this vast archive documents the history of modern China and U.S.–China relations, as well as 20th-century world affairs and many of the most influential leaders of the period. Reading through the voluminous finding aid is akin to traveling back in time to sit in on meetings with Chiang Kai-shek, Winston Churchill, Dwight D. Eisenhower, Andrei Gromyko, or Richard Nixon. (A finding aid can be found here.) Koo, himself, also used the papers as references during a series of in depth oral history interviews conducted by Columbia's Rare Book and Manuscript Library for its Oral History Archives.   
New-York Historical Society curators interpret objects like this dressing case by analyzing them as three-dimensional documents of American life. So, how does the dressing case add to our knowledge about Koo and his incomparable career? Koo traveled extensively throughout his life to all corners of the globe, beginning during a time when international air travel was not yet an option. He probably acquired this dressing case in 1919 before attending the Paris Peace Conference. As a young diplomat, he took advantage of the latest transportation technologies of the day. Whether voyaging by steamship, railway, or automobile he was likely accompanied by this well-traveled dressing case. 
Gentleman's traveling dressing cases evolved with the advent of transportation technology and the development of railroads, steamships, and automobiles. Early 20th-century travelers required portable but strong luggage for hand carrying. Luxury leather manufacturers like Finnigans Ltd., the maker of this case, responded to the needs of wealthy, increasingly mobile travelers by offering lighter weight, handmade dressing cases with flat sides for easy stacking, covered in a variety of leathers, skins, or exotic woods. Like this example, each case's well-appointed interior contained an ever-growing selection of bottles and jars, shaving and grooming accessories, and writing implements that could be easily carried or transported. Often made of steel, brass, silver, or sometimes ivory, the interior accessories were an important part of the craftsmanship of these portable dressing rooms.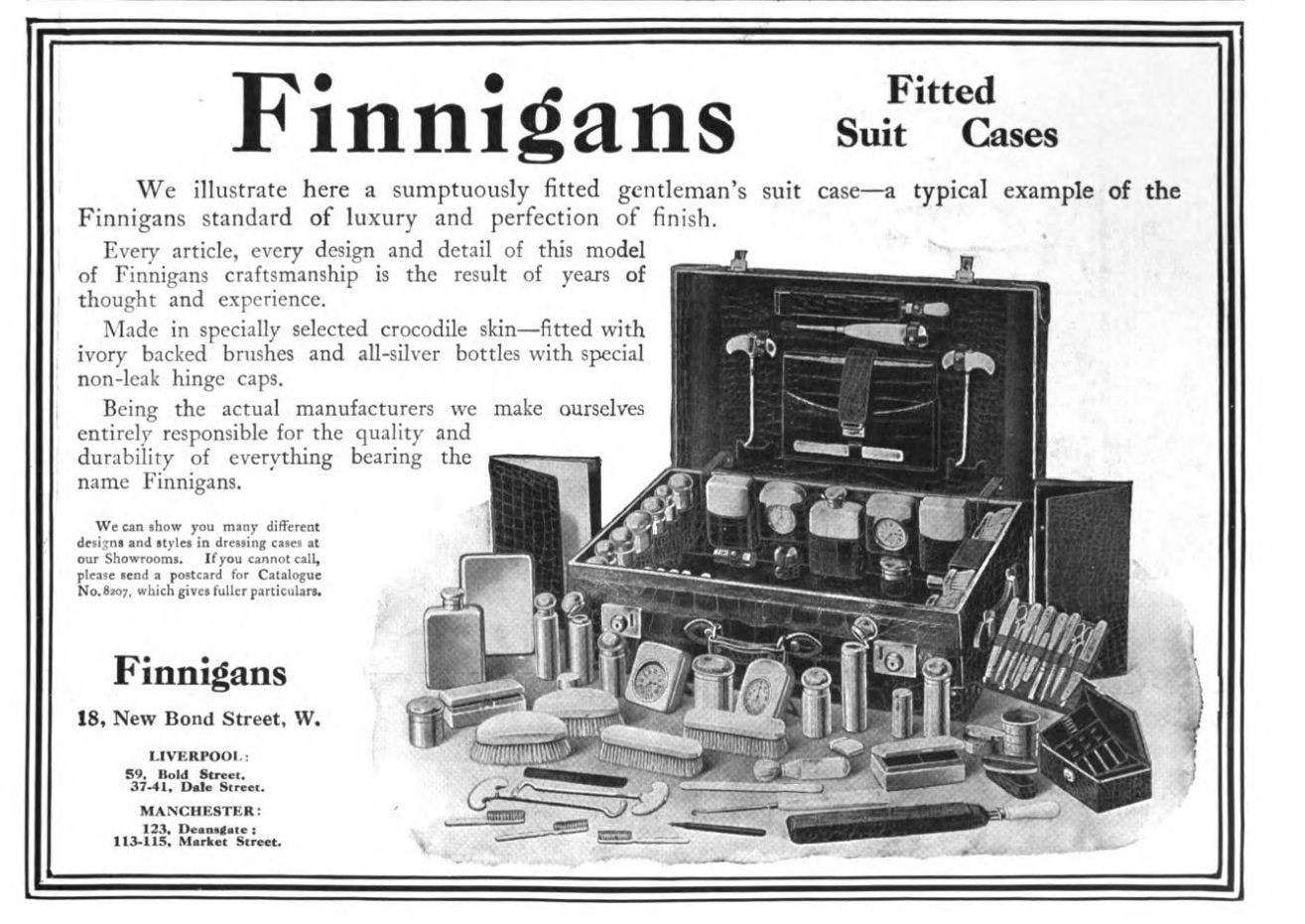 International travel was complicated during the early 1900s. Long journeys by ocean liner, train, and car required passengers to pack clothing, toiletries, and other necessities for trips that took days or weeks over sea and land. This dressing case—essentially a dapper gentleman's portable dressing chamber—is outfitted with 31 accessories kept handy during long journeys: silver boot jacks and a combination shoe horn and button hook, a standing travel clock and barometer, ample storage boxes for jewelry, razors, and other small items, a shaving mirror, liquor flask, clothing and shoe brushes, folding travel cup, and a wallet with ivory-handled grooming tools. The case is also equipped with a removable canvas cover used as protection when it was loaded into or transported from baggage holds. Stenciled "S[pecial] E.[nvoy] Dr. W Koo," the cover protected the case's luxurious crocodile exterior. 
Finnigans Ltd. was a premier British manufacturer of luxury leather goods, traveling cases, and trunks. Established in Manchester, England, around 1830, the family-run firm opened a London retail shop and factory in 1879. Finnigans prided itself on the care taken to manufacture its luggage. As one catalog noted, "every article is made with the idea that it is for a particular customer, who is in the showrooms downstairs and may walk into the workshop at any moment." Finnigans began manufacturing clocks and silver, like the pieces in this case, during the late 1870s. An advertisement in a 1912 issue of the London Illustrated News recommended: "For those who travel in any way—by motor car, boat or train—such a dressing case is a most grateful luxury for the emergency toilet."  
A significant addition to New-York Historical's Museum collection, the case is a key document that brings a prominent 20th-century's statesman to life. More importantly, it is a vivid reminder of the significant contributions of the Chinese diaspora to the growth and development of the United States.
Written by Debra Schmidt Bach, curator of decorative arts and special exhibitions