In August 2022, Mattel released the latest member of its Barbie® Inspiring Women™ series. This doll collection celebrates some of the biggest names in women's history, sharing their stories with children and doll collectors alike. Holding a miniature container of her signature shampoo, the newest doll highlights Madam C.J. Walker, an entrepreneur and the nation's first female self-made millionaire. Born to a formerly enslaved couple, she overcame decades of adversity to build a successful beauty empire and extensive philanthropic efforts. Today we celebrate Sarah "Madam C.J." Breedlove Walker and her incredible life story, drawn from the rich information in our Women & the American Story online curriculum.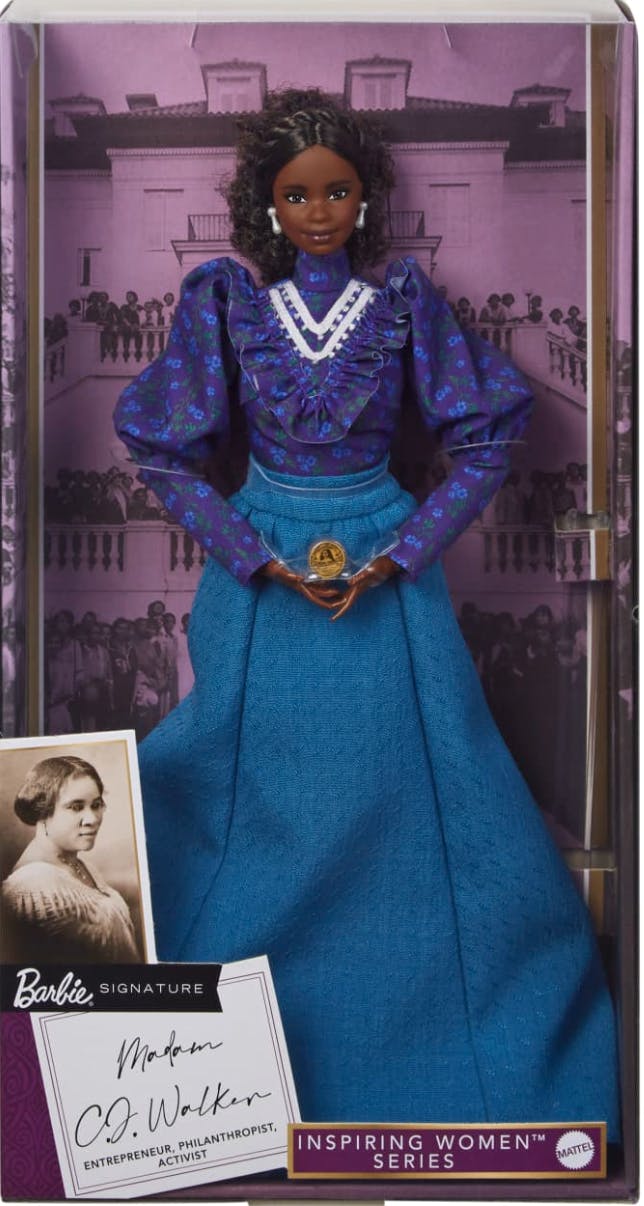 Madam C.J. Walker was born Sarah Breedlove on December 23, 1867, in Delta, Louisiana. Walker was the first member of her family to be born into freedom, with her parents and four older siblings enslaved on a cotton plantation through the end of the Civil War just before her birth. The family lived and worked together as sharecroppers. Sadly, she lost both of her parents by the time she was seven years old.
At the age of 20, following a series of personal tragedies, Walker moved to St. Louis with her young daughter. They lived near her three older brothers, all of whom had left the South at a young age to escape racial violence and find jobs. She worked as a laundress for $1.50 a day and went to night school when she was able. In 1906, she married Charles Joseph "C.J." Walker.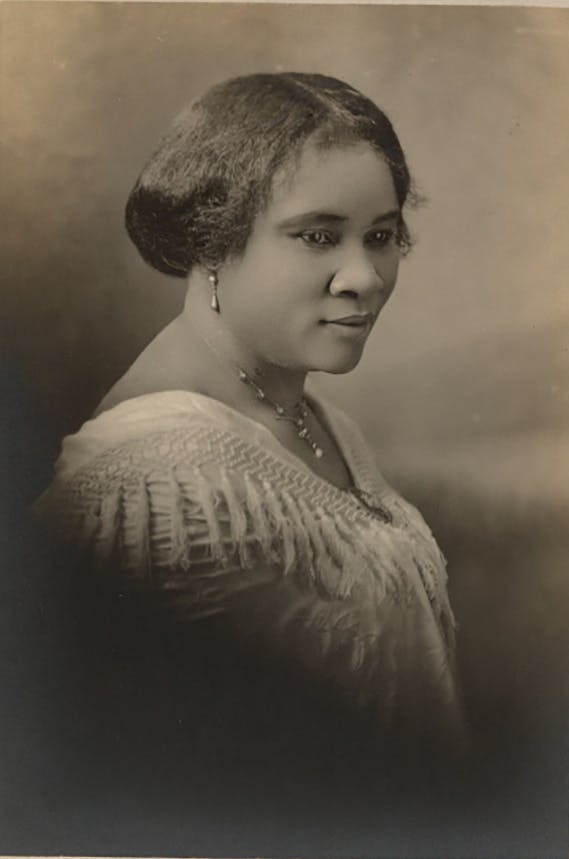 Throughout her life, Walker struggled with hair loss, likely caused by poor nutrition and stress. Like most Black women of the time, she used harsh soap, heavy oil, and grease on her head, which would have only made her condition worse. Although new technology led to the expansion of the beauty industry in the late 1800s, most products were designed for and sold to white women.
Walker experimented with formulas at home to create new products to tend to her hair and ease her irritated scalp. Once she created products that worked well for her, she began to sell them. She renamed herself Madam C.J. Walker and began to advertise her products in Black publications, selling them through a mail order system. She held lectures and demonstrations of what she called the "Walker Method": washing hair with gentle shampoo, brushing it, massaging the scalp, and then treating hair with a healing pomade. By 1910, her business was booming. She moved to Indianapolis to build a factory and establish a permanent company headquarters.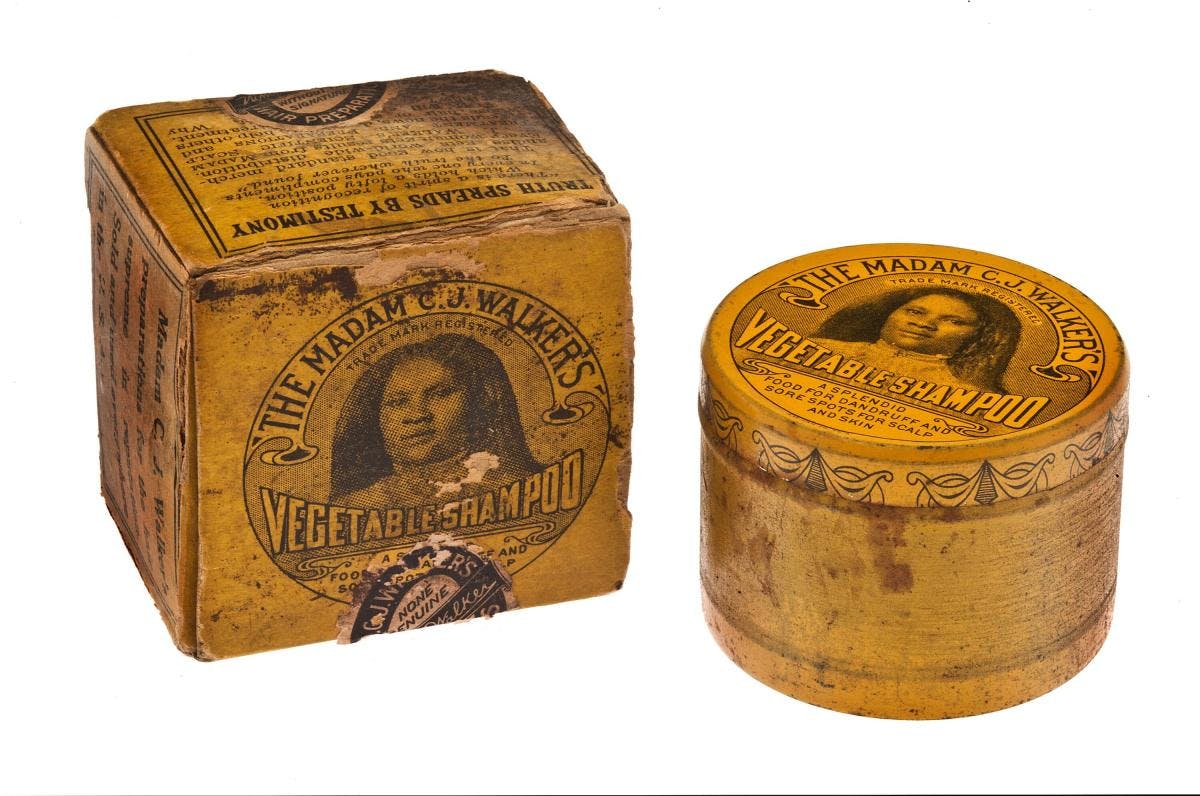 As Walker expanded her business, she also empowered Black women financially. She set up beauty training schools and employed hundreds of Black women across the country to serve as the face of her brand. Walker organized national conventions for agents, where they could share selling strategies, learn about new products, and receive rewards for outstanding sales. For many women, being a Walker Agent and working for a Black woman-owned business was a welcome alternative to low-paying domestic work.
Walker also donated money to scholarships, homes for the elderly, anti-lynching efforts, and other initiatives within the local and national Black community. At the time of her death in 1919, it was estimated that her estate was worth $1 to $2 million -- equivalent to $17 to $34 million in 2022.
To learn more about Madam C.J. Walker, read about her life and legacy in our Women and the American Story curriculum and view examples of her products in our museum collection.
Allison Robinson, Mellon Postdoctoral Fellow in Women's History and Public History, Center for Women's History