Fighting sexual harassment in education has been a cornerstone in Title IX activism since its passage, with debates picking up steam in the past decade. The Center for Women's History's latest exhibition, Title IX: Activism On and Off the Field, spotlights this advocacy against a culture of rampant sexual violence on university and college campuses. In the course of our research, we interviewed many of these individuals who have been active over the past 50 years, from the first legal case, Yale v. Alexander in 1977, to today. One organization came up time and time again in our conversations: Spring Up. We met with founders Nastassja "Stas" Schmiedt (they/them) and Leander "Lea" Roth (he/they) to discuss how their organization perceives of the uses and limitations of Title IX for combating sexual violence against and among LGBTQ+ students. In this blog post, we explore their path to founding Spring Up and their vision for an alternative approach.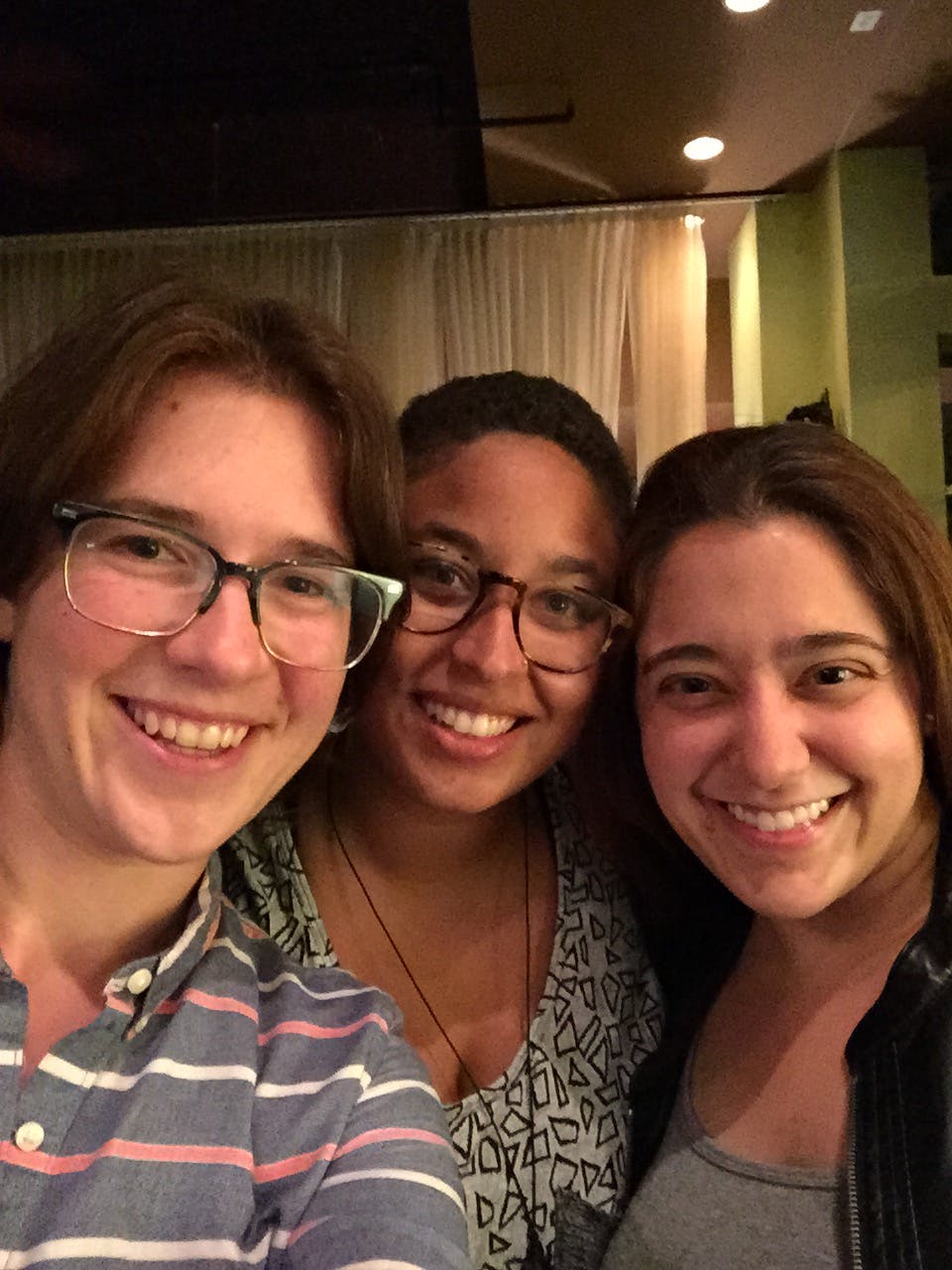 Schmiedt and Roth were part of this recent activist groundswell fighting sexual harassment and assault on campus. In 2013, they were undergraduate students at Dartmouth College, a small Ivy League institution in rural New Hampshire with an active Greek life. The promise of a safe, small, and idyllic campus was quickly shattered for Schmiedt. As a freshman non-binary student, they were sexual assaulted on the first Monday of classes by a female student. Besides the trauma of the assault, Schmiedt was conflicted about how to react out of concern for the implications of stereotypes that link queerness to sexual assault. Not knowing how to speak about it, Schmiedt wrote and performed a poem on campus.
Schmiedt met Roth at that poetry reading. Roth, a transgender man, was head of an LGBTQ+ mentorship program called OUTreach Peer Mentors, and Schmiedt quickly immersed themselves in the group as social chair. Soon after, Schmiedt experienced what they describe as harassment from the sorority system. Schmiedt tried filing a complaint but was told they first needed to go to the counseling office and attend mandatory therapy sessions, which, they said, "didn't seem right to me." When they started talking about the reporting process with other students, Schmiedt realized the ways it did not work for all students. Further, because the student population turned over entirely every few years, certain types of complaints about underlying structural issues were never addressed.
Frustrated by the lack of university response to persistent sexual, gendered, and racial violence on campus, Schmiedt, Roth, and a large group of students staged a spoken-word protest in front of newly admitted students. Called #RealTalk, the event was taped and posted to YouTube, drawing over 30,000 views in the span of a week. They found themselves exposed to online threats and harassment as a result, but they also received "a private message on social media from an alumni who said a lot of students around the country are filing Title IX complaints, and the kinds of online threats you are receiving and the administration not handling it, is a violation of Title IX." As Schmiedt told us, "And that was the first time I had heard of Title IX."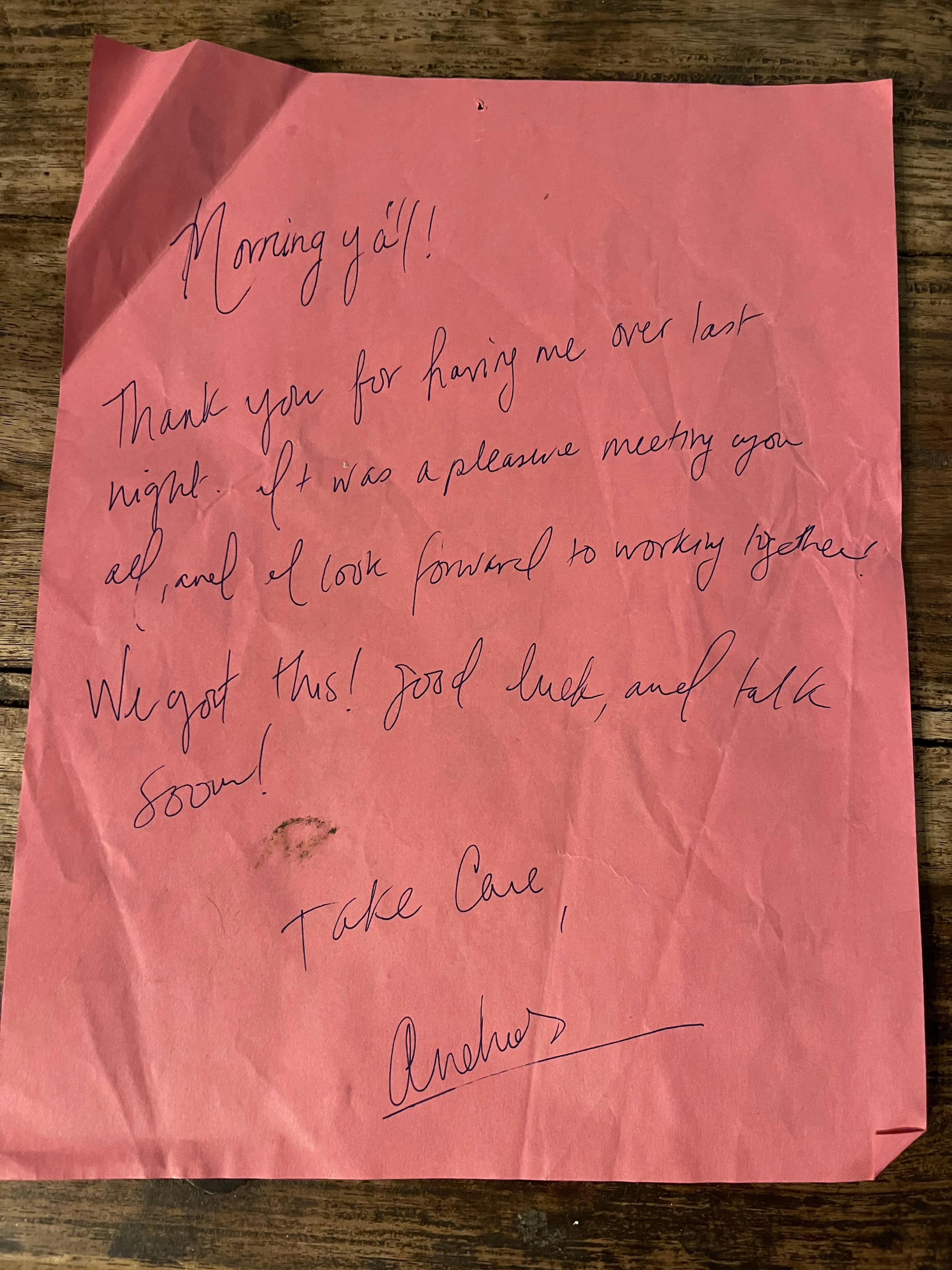 This direct message is emblematic of a new wave of student activism in the history of Title IX. Social media allowed people near and far to connect and exchange information. Once students started connecting, the magnitude of the problem came into sharp focus: Sexual violence was widespread and inadequately addressed on college campuses. These viral discussions coincided with a change in how the federal government defined sex discrimination under Title IX. Although many universities had sent up grievance procedures in the wake of the 1977 Yale v. Alexander case, it was not until 2011 that it was formally included as such when the Department of Education (DOE) issued a Dear Colleague Letter. This sparked students all over the country to file Title IX complaints against their colleges and universities. The definition of sex discrimination in education was further extended to gender discrimination in 2016 with a subsequent Dear Colleague Letter. (These administrative guidelines were rescinded by the Trump administration, but have been recently reinstated by President Biden⁠—evidence of how the meanings and contours of Title IX continue to be the subject of debate 50 years after its passage.)
Andrea Pino and Annie Clark, two students from the University of North Carolina, played a central role in this movement filing these Title IX complaints. They spearheaded a campaign to connect with other students via Facebook and help them file complaints through the Department of Education. This social media work launched them on two-year road trip around the country, culminating in the formation of their nonprofit organization End Rape on Campus (EROC). Their work is featured in our exhibition as well and was included in the documentary film, The Hunting Ground.
Through Facebook, Schmiedt and Roth were put in touch with Pino, who explained what Title IX was and how the online threats represented a violation. Roth said that this meeting gave them key information about Title IX and LGBTQ+ rights under the law. "It was from Andrea Pino that we heard that the Dear Colleague letter from the Obama DOE could cover trans discrimination and a lot of the online threats we were getting were explicitly homophobic and transphobic in nature," he said. Later that year, Pino visited Dartmouth to support #RealTalk protests organized by Dartmouth's LGBTQ+ students and students of color. 
However, internal debates among Dartmouth students soon began questioning the efficacy of Title IX because their experiences were complex. Their group included Indigenous students, students of color, and LGBTQ+ students. Several of them identified with more than one identity and several experienced racially motivated harassment rather than sexual violence. They were concerned that Title IX would only bring attention to a portion of their problems. Further, Title IX had yet to be tested for the protection of trans students. This caused some members of the group to doubt whether the law would have "teeth when the time came." Eventually, the group shifted away from Title IX and decided to file a Clery Act complaint, a law requiring institutions to make campus crime statistics transparent and available. They felt they could hold their institution accountable in multiple ways, including the defacement of the campus' Indigenous House and the online threats made against them.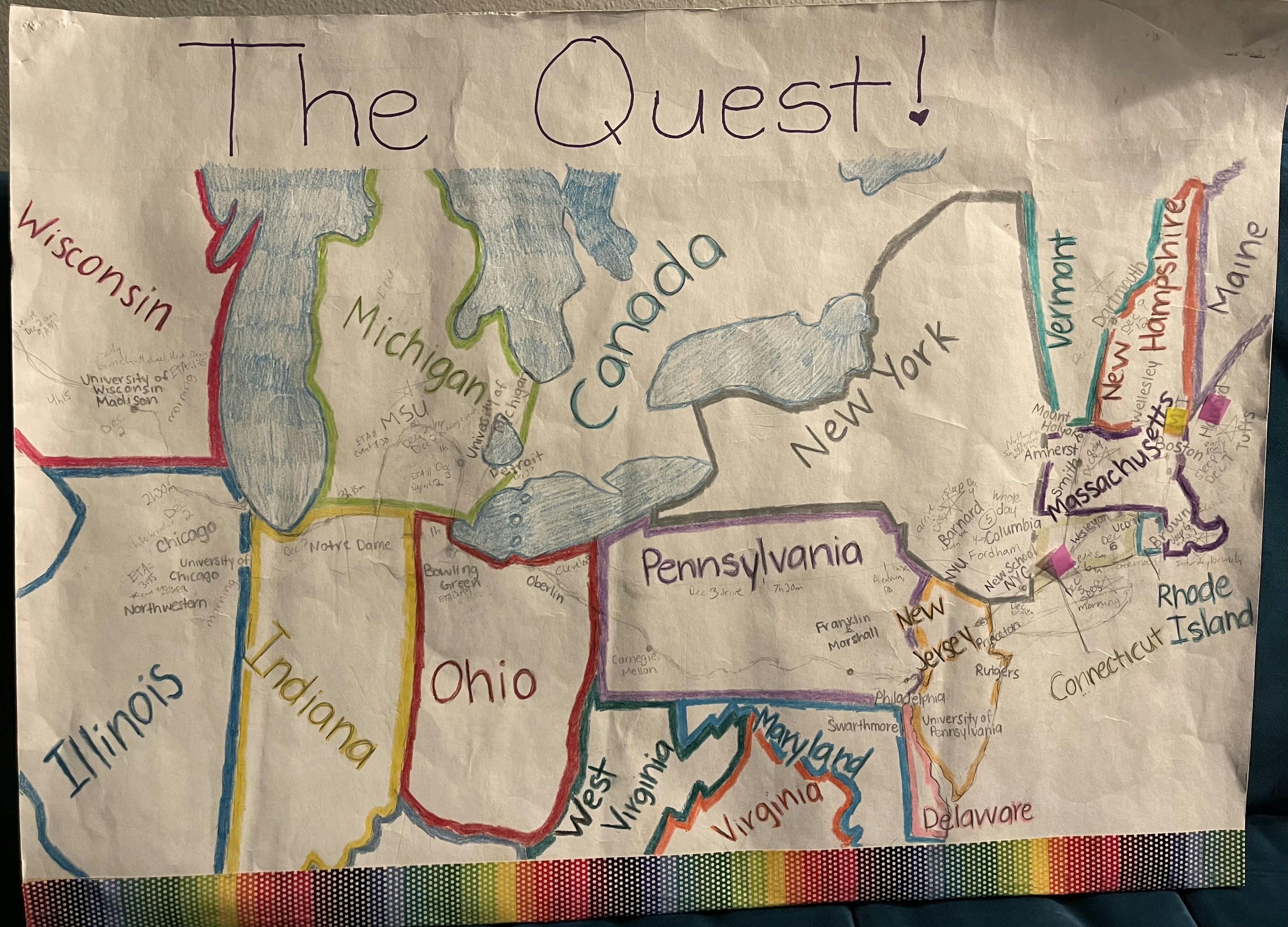 Unable to reconcile with school administrators and feeling increasingly alienated, Schmiedt and Roth went on leave from Dartmouth to support other LGBTQ+ students and survivor organizers. (Roth eventually returned and graduated, but Schmiedt has not been able to complete their degree). "The Facebook group grew from the 60 of us to 4,000 people. People were all talking about filing federal complaints at their universities," they told us. In our interview, Schmiedt and Roth shared more details about their advocacy: "We decided to travel around the country and connect with these different student organizers in person and [to have] conversations about the challenges in trying to bring together a more intersectional coalition and how Title IX could be used to talk about trans issues." They drew a map for their road trip, which is featured in the exhibition. On the road, they remained active in their online community and met up with many other activists, including Dana Bolger and Alexandra Brodsky who founded Know Your IX. That same year, they participated in an online Know Your IX campaign in collaboration with comedian Amy Poehler intended to inform students about their rights. 
With time, Schmiedt and Roth moved away from speaking about Title IX to focus on community collaboration and education. "We had a fundamentally different approach from EROC and Know Your IX," they told us. "We had a culture-first approach that was not about the law, and that centered queer and trans people of color…  [O]ur core orientation was not even only sexual violence, it was the racial violence and the violence of the gender binary… From that lens, federal complaints and all that kind of student organizing that was happening is one facet of what you can do in response to that kind of violence." This reorientation led them to found Spring Up and focus on the language of consent and community support to prevent sexual and racial violence. As they summarized, "Our emphasis is on healing community work, rather than trying to shift the law." 

The work of Spring Up can best be described with the metaphor of a well: As they explained to us, underneath every community, there are aquifers of unrecognized knowledge and wisdom. Spring Up enters the communities and serves as a well to facilitate access to that intellectual groundwater. The organization helps each individual community depend on its natural resources of wisdom and support without requiring external intervention. This approach is also referred to as transformative justice, a practice that invites stakeholders to reflect on the ways in which violence might be normalized within their community. It provokes them to move away from institutional bodies—such as the police force and the prison and court systems—to cultivate practices of care, resilience, and healing according to their own specific needs instead. Ultimately, they told us, it's "culture [that] ends up driving change."
Over the last 50 years, generations of activists stepped forward to demand that their institutions fulfill the promise of the legislation. This includes those who identified the limits of Title IX and developed approaches to fight sex discrimination in education outside of the law's parameters. Our exhibition invites visitors to think about both the successes of Title IX and its future possibilities.
Written by Keren Ben-Horin, Predoctoral Fellow in Women's History, Center for Women's History