Tours
Walking Tour: Upper West Side Landmarks and Verdi Square
Featuring: Jim Mackin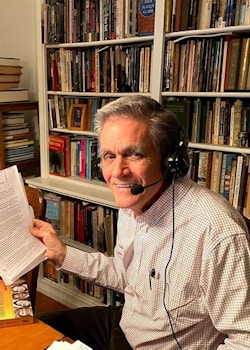 Event Details:
Discover the essential and offbeat history of Verdi Square on the Upper West Side of Manhattan. This in-person tour will highlight the creation and early years of the Square—named for Italian opera composer Giuseppe Verdi—and also the spectacular buildings in the area, including New York City-designated landmarks the Dorilton and the Ansonia.
Jim Mackin is a New York City historian and the author of On the Streets Where They Lived: Notable New Yorkers of Manhattan's Upper West Side.
Location:
Meeting location will be provided to patrons upon ticket purchase.
Ticket Instructions:
By phone: Contact our Call Center at (212) 485-9268 from 9 am–5 pm daily
Online: Click on the "Buy Tickets" button
In person: Purchase tickets on site at the admissions desk during Museum hours
Chairman's Council: To request tickets, email chairmanscouncil@nyhistory.org
Members: Sign in with your Member login on the next page to receive your discount. If you need a login or have any questions, contact the Call Center at (212) 485-9268 or call.center@nyhistory.org
Advance purchase is required. All sales are final; refunds and exchanges are not permitted. Programs and dates may be subject to change. Tour tickets do not include Museum admission.