Talks
American Crises from Vietnam to the Capitol Siege
Featuring: Evan Osnos, Peter L.W. Osnos
Wednesday, January 5, 2022
Wednesday, January 5, 2022 | 6:30 pm ET | $38 (Members $24; Chairman's Council, Free)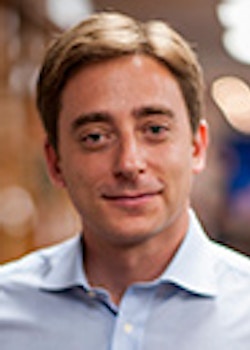 EVENT DETAILS
America's strength is deeply rooted in three core principles: the rule of law, the power of truth, and the right of equal opportunity for all. In 2013, after a decade of reporting from the Middle East and China, journalist Evan Osnos returned to the U.S. to find these tenets under assault. Joined in conversation by his father, Peter Osnos—a renowned journalist, editor, and publisher who reported from the Soviet Union and the frontlines of Vietnam and Cambodia—Evan Osnos traces how a nation once revered as a paragon of democratic potential found itself in a state of political dissolution.
Evan Osnos, a staff writer at the New Yorker and a CNN contributor, is the author of Wildland: The Making of America's Fury. Peter L.W. Osnos, the founder of the publishing house PublicAffairs, is the author of An Especially Good View: Watching History Happen.
LOCATION
The Robert H. Smith Auditorium at the New-York Historical Society, 170 Central Park West, New York, NY 10024
PURCHASING TICKETS TO IN-PERSON PROGRAMS
By phone: Contact New-York Historical's in-house call center at (212) 485-9268. Call center is open 9 am–5 pm daily.
Online: Click on the orange "Buy Tickets" button at the top of this page.
In person: Advance tickets may be purchased on site at New-York Historical's Admissions desk during Museum hours.
To request Chairman's Council tickets, or to inquire about the Chairman's Council, email chairmanscouncil@nyhistory.org.
Advance purchase is required to guarantee seating. All sales are final; refunds and exchanges not permitted. Programs and dates may be subject to change. Management reserves the right to refuse admission to latecomers and/or those who do not provide requested Covid-19 documentation. Program tickets do not include Museum Admission unless otherwise noted.
Advance registration closes four hours prior to program start time. Subject to availability, tickets will be sold onsite up until the program start time.
Image credit (Evan Osnos): Pete Marovich