Talks
Composite Nation: Frederick Douglass and the Promise of America
Featuring: David W. Blight, Eddie S. Glaude Jr.
Bernard and Irene Schwartz Distinguished Speakers Series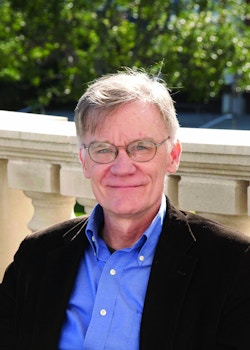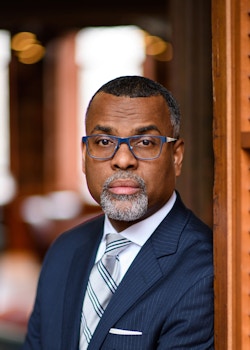 Event Details:
In light of New-York Historical's Our Composite Nation exhibit, award-winning author David W. Blight and renowned scholar Eddie S. Glaude Jr. bring to life one of Frederick Douglass's most poetic speeches, "Our Composite Nationality." Douglass's optimism for a nation so deeply rooted in equality that it could expand democratic values to other nations was especially compelling post Civil War. Join us for an evening of conversation about what unity means today and where we stand as a country in relation to the legacy of Douglass's words.
David W. Blight, a New-York Historical Society trustee, is the author of the Pulitzer Prize-winning Frederick Douglass: Prophet of Freedom and the director of the Gilder Lehrman Center for the Study of Slavery, Resistance, and Abolition and Sterling Professor at Yale University. Eddie S. Glaude Jr., author of Begin Again: James Baldwin's America and Its Urgent Lessons for Our Own, is chair of the Department of African American Studies and James S. McDonnell Distinguished University Professor of Religion and African American Studies at Princeton University.
Proof of vaccination against COVID-19 is required for admission to public programs. Masks are required for all attendees older than age 2. 
Location:
The Robert H. Smith Auditorium at the New-York Historical Society, 170 Central Park West, New York, NY 10024
Livestreaming:
Unable to attend in person? Join us via livestream! Livestream access: $30 (Members $20)
The day before the program, we will contact all registered attendees with instructions on how to view the livestream. If you do not receive a message, please check your spam folder. Subject to availability, livestreaming tickets will be available via online purchase up until the program start time.
Ticket Instructions:
By phone: Contact our Call Center at (212) 485-9268 from 9 am–5 pm daily.
Online: Click the button at the top of the page.
In person: Purchase tickets on site at the admissions desk during Museum hours.
Chairman's Council: To request tickets, email chairmanscouncil@nyhistory.org.
Members: Sign in with your Member login on the next page to receive your discount. If you need a login or have any questions, contact the Call Center at (212) 485-9268 or call.center@nyhistory.org.
Advance purchase is required to guarantee seating. All sales are final; refunds and exchanges not permitted. Programs and dates may be subject to change. Management reserves the right to refuse admission to latecomers and/or those who do not provide requested COVID-19 documentation. Program tickets do not include Museum admission unless otherwise noted.
Advance registration closes four hours prior to program start time. Subject to availability, tickets will be sold onsite up until the program start time.
Image credit (Eddie S. Glaude Jr.): Sameer A. Khan