Talks
The Crusade for America's Natural Treasures from Teddy Roosevelt to FDR
Featuring: Douglas Brinkley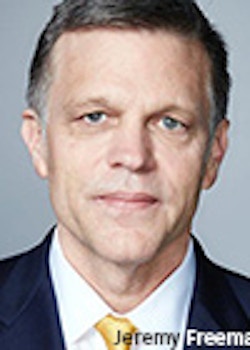 EVENT DETAILS
Hailed as the founding father of America's conservation movement, President Theodore Roosevelt championed the protection of the nation's natural treasures and embarked on visionary initiatives to preserve 234 million acres of wilderness for posterity. Decades later, President Franklin D. Roosevelt—inspired by his family's legacy and the natural world surrounding his Hudson River Valley home—continued the traditions of his distant cousin to establish a sprawling network of state parks and scenic roadways. Discover how these presidential leaders fought to protect the country's majesty.
Douglas Brinkley, presidential historian for CNN and the New-York Historical Society, is the author of The Wilderness Warrior: Theodore Roosevelt and the Crusade for America and Rightful Heritage: Franklin D. Roosevelt and the Land of America.
LOCATION
The Robert H. Smith Auditorium at the New-York Historical Society, 170 Central Park West, New York, NY 10024
PURCHASING TICKETS
By phone: Contact New-York Historical's in-house call center at (212) 485-9268. Call center is open 9 am–5 pm daily.
Online: Click on the orange "Buy Tickets" button at the top of this page.
In person: Advance tickets may be purchased on site at New-York Historical's Admissions desk during museum hours.
Advance purchase is required to guarantee seating. All sales are final; refunds and exchanges not permitted. Programs and dates may be subject to change. Management reserves the right to refuse admission to latecomers. Program tickets do not include Museum Admission unless otherwise noted.
Through the generosity of Bernard and Irene Schwartz, the New-York Historical Society brings a wide array of extraordinary lectures and dynamic conversations to New York's Upper West Side.