Members
Curator Confidential—"I'll Have What She's Having": The Jewish Deli
Featuring: Ted Merwin, Marilyn Kushner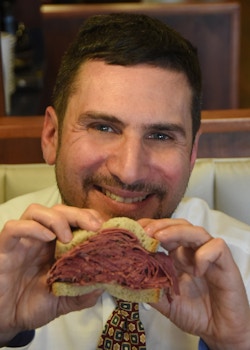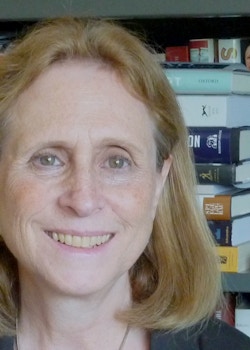 Event Details:
Presented live on Zoom
Take a deep dive into our exhibitions and collections in this live event on Zoom that's reserved exclusively for New-York Historical Members. Not a Member yet? Join us today! 
Join Marilyn Kushner, curator and head of the Department of Prints, Photographs, and Architectural Collections, and Ted Merwin, Ph.D., author of Pastrami on Rye: An Overstuffed History of the Jewish Deli and exhibition consultant, as they discuss our new exhibition, "I'll Have What She's Having:" The Jewish Deli. Explore how Jewish immigrants imported and adapted traditions to make a home in a new country and create a uniquely American take-out store and restaurant. The exhibition includes an array of neon signs, menus, advertisements, uniforms, and other memorabilia through which we can learn about the history of the food of immigration, the stories of Holocaust survivors who worked in delis, the connection between delis and Broadway, and much more. Tune in to learn more about the exhibition and ask questions! 
Ticket Instructions:
Tickets are  free  for Members 
Online: Click on the button above
After you register, you will receive a confirmation email. One day before the event, you will receive an email from events@nyhistory.org with the Zoom link and instructions on how to join the event. 
View previously recorded episodes on our Curator Confidential YouTube playlist.