Talks
Does Abraham Lincoln Still Belong on a Pedestal?
Featuring: Harold Holzer
Bernard and Irene Schwartz Distinguished Speakers Series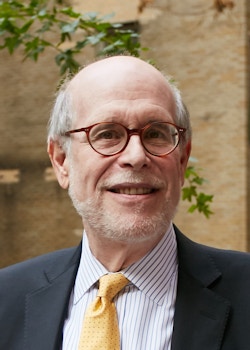 Event Details:
The modern debate over public monuments has forced the nation to collectively confront the more difficult aspects of American history. As we approach the 100th anniversary of the most famous of all Lincoln statues—Daniel Chester French's seated colossus for the Lincoln Memorial—the 16th president's longtime image as a heroic figure is suddenly being re-examined. This illustrated talk explores the unexpected origins of Lincoln statuary, reveals Lincoln's eagerness to pose for sculptors, and assesses the reputation of Lincoln icons in 21st century America.
Harold Holzer, one of the country's leading authorities on Abraham Lincoln and the political culture of the Civil War era, is the author, co-author, or editor of more than 50 books, including Monument Man: The Life and Art of Daniel Chester French.
Proof of vaccination against COVID-19 is required for admission to public programs. Masks are required for all attendees older than age 2. 
Buy the books! Pick up copies of Harold Holzer's work from the NYHistory Store:
Monument Man: The Life and Art of Daniel Chester French
The Presidents vs. the Press: The Endless Battle between the White House and the Media--from the Founding Fathers to Fake News
The Civil War in 50 Objects

Image credit: Matt Capowski
Location:
The Robert H. Smith Auditorium at the New-York Historical Society, 170 Central Park West, New York, NY 10024
Livestreaming:
Unable to attend in person? Join us via livestream! Livestream access: $30 (Members $20)
The day before the program, we will contact all registered attendees with instructions on how to view the livestream. If you do not receive a message, please check your spam folder. Subject to availability, livestreaming tickets will be available via online purchase up until the program start time.
Ticket Instructions:
By phone: Contact our Call Center at (212) 485-9268 from 9 am–5 pm daily.
Online: Click the button at the top of the page.
In person: Purchase tickets on site at the admissions desk during Museum hours.
Chairman's Council: To request tickets, email chairmanscouncil@nyhistory.org.
Members: Sign in with your Member login on the next page to receive your discount. If you need a login or have any questions, contact the Call Center at (212) 485-9268 or call.center@nyhistory.org.
Advance purchase is required to guarantee seating. All sales are final; refunds and exchanges not permitted. Programs and dates may be subject to change. Management reserves the right to refuse admission to latecomers and/or those who do not provide requested COVID-19 documentation. Program tickets do not include Museum admission unless otherwise noted.
Advance registration closes four hours prior to program start time. Subject to availability, tickets will be sold onsite up until the program start time.