Talks
Doom: The Politics of Catastrophe
Featuring: Niall Ferguson
Tuesday, November 30, 2021
Tuesday, November 30, 2021 | 6:30 pm ET | $44 (Members $32; Chairman's Council, Free)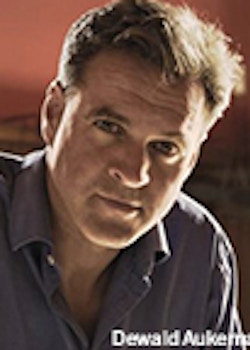 EVENT DETAILS
Between the pandemic, protests, and wildfires, could we have predicted that 2020 would eventually be described by many as the worst year on record? Niall Ferguson looks back at disaster preparedness through history and argues that 2020 was not simply an annus horribilis, but a year emblematic of how we are becoming worse at tackling catastrophe in the 21st century rather than better.
Niall Ferguson, the author of Doom: The Politics of Catastrophe, is Milbank Family Senior Fellow at the Hoover Institution, Stanford University, and a trustee of the New-York Historical Society. 
LOCATION
The Robert H. Smith Auditorium at the New-York Historical Society, 170 Central Park West, New York, NY 10024
PURCHASING TICKETS TO IN-PERSON PROGRAMS
By phone: Contact New-York Historical's in-house call center at (212) 485-9268. Call center is open 9 am–5 pm daily.
Online: Click on the orange "Buy Tickets" button at the top of this page.
In person: Advance tickets may be purchased on site at New-York Historical's Admissions desk during Museum hours.
To request Chairman's Council tickets, or to inquire about the Chairman's Council, email chairmanscouncil@nyhistory.org.
Advance purchase is required to guarantee seating. All sales are final; refunds and exchanges not permitted. Programs and dates may be subject to change. Management reserves the right to refuse admission to latecomers and/or those who do not provide requested Covid-19 documentation. Program tickets do not include Museum Admission unless otherwise noted.
Advance registration closes four hours prior to program start time. Subject to availability, tickets will be sold onsite up until the program start time.