Talks
The Enduring Fight for the Soul of America
Featuring: Heather Cox Richardson
Wednesday, November 10, 2021
Sold Out
Wednesday, November 10, 2021 | 6:30 pm ET | $44 (Members $32; Chairman's Council, Free)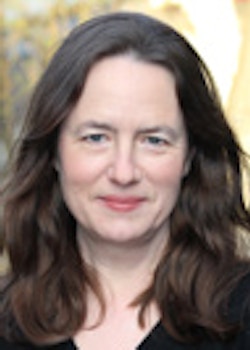 In-person tickets are sold out, however the program is available to view via livestream.
See below for more information.
 
EVENT DETAILS
Although the American people have made great strides throughout history to achieve greater economic and racial equity, the nation continues to be haunted by the traditions of stratification and subordination woven into its very fabric. In a talk that stretches from the Founding Era to the 21st century, historian Heather Cox Richardson examines the origins—and persistence—of our contemporary political, social, and cultural rifts.
Heather Cox Richardson teaches 19th-century American history at Boston College and is the author of numerous books, including How the South Won the Civil War: Oligarchy, Democracy, and the Continuing Fight for the Soul of America. In 2020, she became the No. 1 individual author of a paid publication on the newsletter platform Substack.
A program of the Diamonstein-Spielvogel Institute for New York City History, Politics, and Community Activism at the New-York Historical Society, created and supported by the Diamonstein-Spielvogel Foundation
LOCATION
The Robert H. Smith Auditorium at the New-York Historical Society, 170 Central Park West, New York, NY 10024
STANDBY TICKETS FOR IN-PERSON ATTENDANCE
The in-person program has reached capacity. There will be a standby line the evening of the program. One hour before the program begins, we will begin handing out standby numbers with members receiving priority. Shortly before the program begins, we would begin selling tickets if we are able to do so. Standby does not guarantee admission.
Advance purchase is required to guarantee seating. All sales are final; refunds and exchanges not permitted. Programs and dates may be subject to change. Program tickets do not include Museum Admission unless otherwise noted.
LIVESTREAMING
Unable to attend in person? Join us via livestream! 
Livestream Access: $30 (Members $20)
The day before the program, a member of New-York Historical's staff will contact all registered attendees from the email address public.programs@nyhistory.org with instructions on how to view the livestream. An additional reminder will be sent within two hours of the program start time. If you do not receive a message, please check your spam folder.
All sales are final; refunds and exchanges not permitted. Programs and dates may be subject to change.
Advance registration closes four hours prior to program start time. Subject to availability, livestreaming tickets will be available via online purchase up until the program start time.