Talks
An Evening with David Copperfield
Featuring: David Copperfield, Mark Pocan (moderator)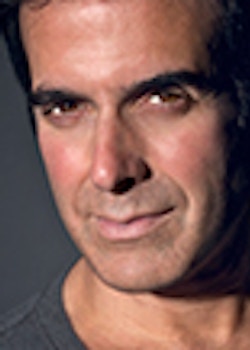 Note: This event is sold out
EVENT DETAILS
Magic has the power to inspire, amaze, and make the impossible a reality. How did sleight of hand and grand illusion evolve into one of the most fascinating and intricate performance arts in history? In an illuminating conversation with Mark Pocan, world-renowned magician David Copperfield uncovers the history of magic from its origins, including well-known figures such as Georges Méliès and Harry Houdini. Presented in conjunction with New-York Historical's exhibition Summer of Magic: Treasures from the David Copperfield Collection.
David Copperfield, the magician who floated over the Grand Canyon, walked through the Great Wall of China, and made the Statue of Liberty disappear, is an Emmy award-winning illusionist and performer and the founder of The International Museum and Library of the Conjuring Arts. Congressman Mark Pocan (moderator), who represents Wisconsin's 2nd District, has performed magic since the age of 8 and, most recently, has worked with David Copperfield to pass a "Magic as an Art" resolution in Congress.
LOCATION
The Robert H. Smith Auditorium at the New-York Historical Society, 170 Central Park West, New York, NY 10024
STANDBY TICKETS
This program has reached capacity. There will be a standby line the evening of the program. One hour before the program begins, we will begin handing out standby numbers with members receiving priority. Shortly before the program begins, we would begin selling tickets if we are able to do so. Standby does not guarantee admission.
Advance purchase is required to guarantee seating. All sales are final; refunds and exchanges not permitted. Programs and dates may be subject to change. Management reserves the right to refuse admission to latecomers.