Talks
Fascism: A Warning
Featuring: Madeleine Albright, Philip Bobbitt (moderator)
Wednesday, January 30, 2019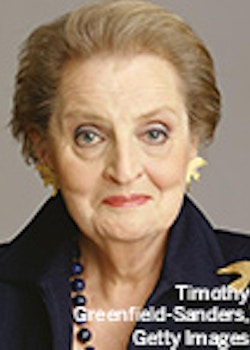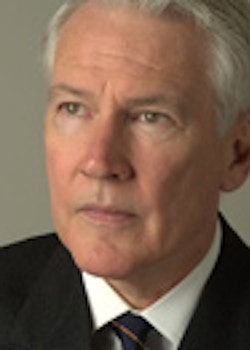 Note: This event is sold out
EVENT DETAILS
When the Cold War ended, many, including former Secretary of State Madeleine Albright, believed that democracy had triumphed politically once and for all. Yet nearly 30 years later, the direction of history no longer seems certain. Madeleine Albright, one of the world's most admired international leaders, in conversation with Philip Bobbitt, discusses the history and current resurgence of fascism, drawing on her experiences as a child in war-torn Europe and her distinguished career as a diplomat, uncovering the virulent threat it poses to international freedom, prosperity, and peace.
Madeleine Albright is the author of the New York Times bestsellers Madam Secretary, The Mighty and the Almighty, Memo to the President, and Read My Pins. She was U.S. secretary of state from 1997 to 2001. Her distinguished career of public service includes positions in the National Security Council, as U.S. ambassador to the United Nations, and on Capitol Hill. Her latest New York Times #1 bestseller, Fascism: A Warning, will be available in paperback January 29th, 2019. Philip Bobbitt (moderator) has served during six presidential administrations across all three branches of government and is currently Herbert Wechsler Professor of Federal Jurisprudence and director of the Center for National Security at Columbia Law School.
Please note that seating in the downstairs orchestra section of the Robert H. Smith Auditorium will be very limited.
LOCATION
The Robert H. Smith Auditorium at the New-York Historical Society, 170 Central Park West, New York, NY 10024
STANDBY TICKETS
This program has reached capacity. There will be a standby line the evening of the program. One hour before the program begins, we will begin handing out standby numbers with members receiving priority. Shortly before the program begins, we would begin selling tickets if we are able to do so. Standby does not guarantee admission.
Advance purchase is required to guarantee seating. All sales are final; refunds and exchanges not permitted. Programs and dates may be subject to change. Management reserves the right to refuse admission to latecomers.
Through the generosity of Bernard and Irene Schwartz, the New-York Historical Society brings a wide array of extraordinary lectures and dynamic conversations to New York's Upper West Side.