Talks
Manhattan Phoenix: The Great Fire of 1835 and the Emergence of Modern New York
Featuring: Daniel S. Levy
Non-Fiction at the Bryant Park Reading Room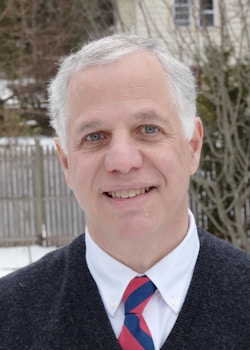 Event Details:
Our popular outdoor lecture series is back! The New-York Historical Society is thrilled to once again partner with the Bryant Park Reading Room to present a series of free programs in the park. Now in its 13th summer, this year's Non-Fiction at the Bryant Park Reading Room series features a wide array of fascinating talks on immigration and civil rights, presidents and popes, monuments, and memorialization.
The city of New York has undergone numerous rebirths in the wake of tragedy. The Great Fire of 1835 was one such event, killing two and destroying hundreds of buildings in a 17-block stretch of the city in the midst of an economic boom. Reporter and writer Daniel S. Levy brings into focus the 25 years of renewal that followed, using a biographically-driven narrative from a wide range of New Yorkers.
Daniel S. Levy is a senior writer for Life Books whose reporting career includes work for Time and People magazine. He has written books on a wide variety of biographical and historical topics; his latest is Manhattan Phoenix: The Great Fire of 1835 and the Emergence of Modern New York.
This program is produced in partnership with the Bryant Park Corporation.
Location:
This program will be held at the outdoor Reading Room in Bryant Park. The Reading Room is located on the 42nd Street side of the park between 5th and 6th Avenues. Look for the yellow and white umbrellas.
Inclement Weather: In case of severe weather, please check bryantpark.org or nyhistory.org for the most up to date information. You may also contact New-York Historical's Department of Public Programs at public.programs@nyhistory.org or 212-485-9205.
Ticket Instructions:
Free Admission. No advance reservation is required. First come, first served.