Family
Hablemos desde casa:  Cuentos Lenapes/ Lenape Folktales
Gratis/ Free All ages
Ages: All
Event Details:
Hablemos de… ¡historia y arte! Únete a este programa familiar bilingüe a través de Zoom. Practica el idioma inglés y fortalece la unión familiar con proyectos creativos para aprender sobre historia y arte.
Let's talk about…history and art! Join us for this bilingual family program via Zoom. Strengthen your Spanish skills while spending time together as a family crafting hands-on creative projects and learning about history and art.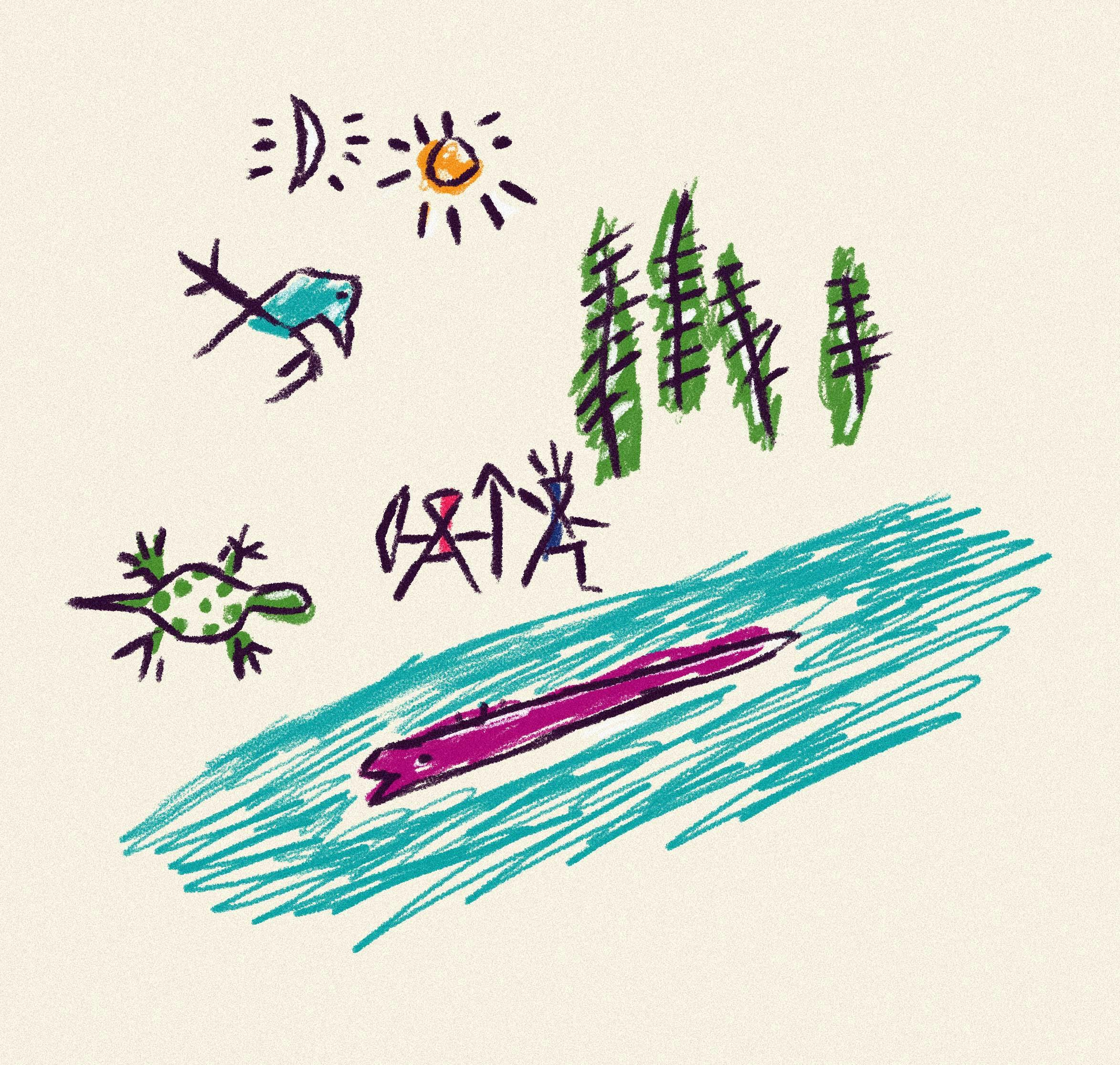 ¿Sabías que el museo New-York Historical Society está ubicado sobre el territorio donde antes habitaba el pueblo Munsee Lenape? Acompáñanos a hacer dibujos inspirados en cuentos e historias tradicionales de su cultura. Dibujaremos juntos mientras practicamos vocabulario en inglés y español. 
Did you know that the New-York Historical Society stands on the territory called Lenapehoking, where the Munsee Lenape people lived for many years? Join us to create drawings inspired by folktales and stories of their culture. We will be creating step-by-step illustrations while practicing our bilingual skills together (English/Spanish). 
Major support for Family Programs is provided by Diana and Joe DiMenna. Additional generous support is from Daniel & Margaret Loeb, Shelley & Tommy Mulitz, and the New York City Department of Cultural Affairs in partnership with the City Council.