Talks
Ill Winds: Saving Democracy from Russian Rage, Chinese Ambition, and American Complacency
Featuring: Larry Diamond, General (Ret.) David H. Petraeus (moderator)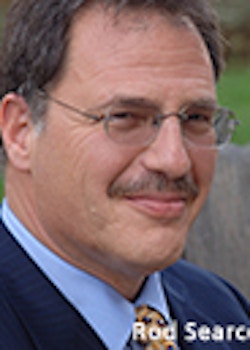 PROGRAM CANCELLATION: This program has been canceled to help support the city's efforts to contain the spread of COVID-19 and to protect the health of our visitors and staff. More details on our Visit page. New-York Historical Society will reach out to all ticket buyers to review refund and ticket-to-donation options.
Thank you very much for your support of the New-York Historical Society and its public programs. 
EVENT DETAILS
As political polarization and rising authoritarianism degrade democratic institutions at home and abroad, what can be done to prevent a global retreat from freedom and usher in an age of renewal? Larry Diamond, a leading scholar who has dedicated his career to fortifying democracy's future around the world, discusses how strong U.S. global leadership is essential to the defense and advancement of democratic ideals.
Larry Diamond, a senior fellow at the Hoover Institution and Stanford's Freeman Spogli Institute for International Studies, is the author of Ill Winds: Saving Democracy from Russian Rage, Chinese Ambition, and American Complacency. General (Ret.) David H. Petraeus (moderator) commanded coalition forces during the Surges in both Iraq and Afghanistan and served as director of the CIA. He is now partner in the global investment firm KKR and chairman of the KKR Global Institute.
LOCATION
The Robert H. Smith Auditorium at the New-York Historical Society, 170 Central Park West, New York, NY 10024