Talks
Justices of the Court and the Shaping of American History
Featuring: Akhil Reed Amar, Jeffrey Rosen
Bernard and Irene Schwartz Distinguished Speakers Series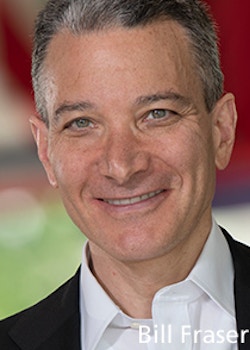 Event Details:
In the wake of recent consequential—and controversial—rulings on cases such as Dobbs v. Jackson Women's Health Organization and New York State Rifle & Pistol Association, Inc. v. Bruen, many Americans are questioning the influence and legitimacy of the U.S. Supreme Court. Did the Founders anticipate that the justices of the Court would wield the power to transform American life? In a discussion framed within the context of American history and the legacies and decisions of justices past, experts illuminate the methodology and philosophical approach of the current Court's nine sitting justices.
Akhil Reed Amar, a New-York Historical Society trustee, is Sterling Professor of Law and Political Science at Yale University and the author of The Words That Made Us: America's Constitutional Conversation, 1760–1840. Jeffrey Rosen is president and CEO of the National Constitution Center. His most recent book is Conversations with RBG: Ruth Bader Ginsburg on Life, Love, Liberty, and Law.
Program Update: Due to unforeseen circumstances, Marcia Coyle is no longer available to participate in this program.
Go to our Visit page for the most up-to-date information about safety requirements for program attendance, including vaccination and masking procedures.
Location:
The Robert H. Smith Auditorium at the New-York Historical Society, 170 Central Park West, New York, NY 10024
Livestreaming:
Unable to attend in person? Join us via livestream! Livestream Access: $30 (Members $20)
We will contact all registered attendees with instructions for viewing the livestream the day before and the day of the program. If you do not receive a message, please check your spam folder. Subject to availability, livestreaming tickets will be available via online purchase up until the program start time. If you need further assistance, please email public.programs@nyhistory.org.
Ticket Instructions:
By phone: Contact our call center at (212) 485-9268 from 9 am–5 pm daily.
Online: Click on the "Buy Tickets" button.
In person: Purchase tickets on site at the admissions desk during Museum hours.
Chairman's Council: To request tickets, email chairmanscouncil@nyhistory.org.
Members: Sign in with your Member login on the next page to receive your discount. If you need a login or have any questions, contact the call center at (212) 485-9268 or call.center@nyhistory.org.
Advance purchase is required to guarantee seating. All sales are final; refunds and exchanges are not permitted. Programs and dates may be subject to change. Management reserves the right to refuse admission to latecomers. Program tickets do not include Museum admission unless otherwise noted.
Advance registration closes four hours prior to program start time. Subject to availability, tickets will be sold onsite up until the program start time.