Talks
Le Conversazioni: An Evening with Patti Smith
Featuring: Patti Smith, Antonio Monda (moderator)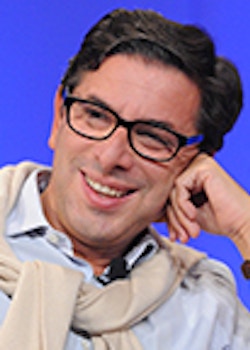 Note: This event is sold out
EVENT DETAILS
In an intimate conversation, Patti Smith, acclaimed musician, writer, visual artist, and pioneer of the New York City punk rock movement, discusses the inspirations and influences that helped shape her prolific career.
Patti Smith is the author of Just Kids, which received the National Book Award, and M Train, a national bestseller. Antonio Monda (moderator) is Artistic Director of Le Conversazioni literary festival and Artistic Director of the Rome Film Festival.
Presented in collaboration with the Center for Women's History at the New-York Historical Society. Hear from Patti Smith in our permanent multimedia installation "Women's Voices"
LOCATION
The Robert H. Smith Auditorium at the New-York Historical Society, 170 Central Park West, New York, NY 10024
STANDBY TICKETS
This program has reached capacity. There will be a standby line the evening of the program. One hour before the program begins, we will begin handing out standby numbers with members receiving priority. Shortly before the program begins, we would begin selling tickets if we are able to do so. Standby does not guarantee admission.
Advance purchase is required to guarantee seating. All sales are final; refunds and exchanges not permitted. Programs and dates may be subject to change. Management reserves the right to refuse admission to latecomers.
CO-SPONSORS
Presented in partnership with Dazzle Communication and CPW Conversations. Presented under the patronage of MiBACT Italian Ministry of Cultural Heritage and Activities and Tourism. Major support has been provided by Persol (main sponsor). Additional support has been provided by Salini Impregilo (official sponsor), Mytha Hotel Anthology, and The Leopard at des Artistes (partners).