Talks
Lincoln and the Constitution (Now on Zoom)
Featuring: Akhil Reed Amar, Elizabeth Varon
Bernard and Irene Schwartz Distinguished Speakers Series
Tuesday, January 25, 2022
$30 (Members $20; Chairman's Council, Free)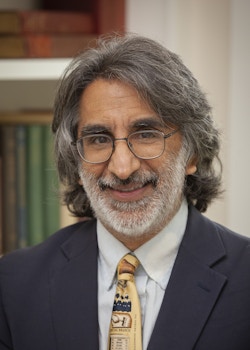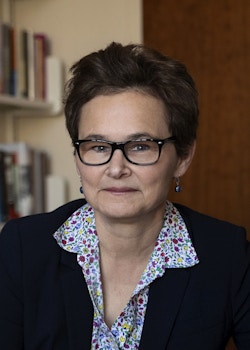 Event Details:
Program Update: To help combat the spread of COVID-19, this program will now take place live on Zoom rather than in person.
What did the U.S. Constitution, as it stood in the years leading up to the Civil War, say about slavery? This conversation reexamines the history of the document and its many interpretations—with special attention to Abraham Lincoln's usage of the nation's supreme legal document to expand protections for enslaved people and ultimately abolish slavery. Join us for a riveting discussion about one of the most important relationships in history: Lincoln and the Constitution.
Akhil Reed Amar, a New-York Historical Society trustee, is Sterling Professor of Law and Political Science at Yale University and the author of The Words That Made Us: America's Constitutional Conversation, 1760–1840. Elizabeth R. Varon is Langbourne M. Williams Professor of American History at the University of Virginia and the author of Armies of Deliverance:  A New History of the Civil War.
Image credit (Akhil Reed Amar): Harold Shapiro
Sponsored by:
Ticket Instructions:
By phone: Contact our Call Center at (212) 485-9268 from 9 am–5 pm daily.
Online: Click the button at the top of this page.
In person: Purchase tickets on site at the admissions desk during Museum hours.
Chairman's Council: To request tickets, email chairmanscouncil@nyhistory.org.
Members: Sign in with your Member login on the next page to receive your discount. If you need a login or have any questions, contact the Call Center at (212) 485-9268 or call.center@nyhistory.org.
Registration by phone closes at 3 pm the date of the program. Registration online closes at the program start time.
This program will be presented live via Zoom, an easy-to-use video conferencing platform. The day before the program, a member of New-York Historical's staff will contact all registered attendees from the email address public.programs@nyhistory.org with instructions on how to view the livestream. An additional reminder will be sent within two hours of the program start time. If you do not receive a message, please check your spam folder.
Advance purchase is required to guarantee participation. All sales are final; refunds and exchanges are not permitted. Programs and dates may be subject to change.