Talks
The Lincoln Legacy
Featuring: Harold Holzer
Tuesday, February 12, 2019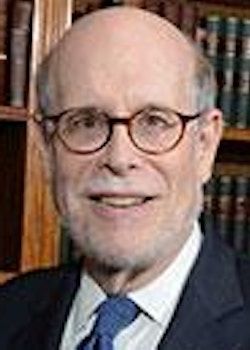 EVENT DETAILS
Almost immediately following his assassination, Abraham Lincoln was transformed from the embattled wartime leader and the Great Emancipator into somewhat of an American saint. More than 150 years since his death, conservatives, liberals, and independents alike continue to find inspiration and guidance from the 16th president's wisdom and steadfastness. Beginning with Lincoln's funeral tour and the creation of Daniel Chester French's memorial—a story ironically filled with incredible racism—up through the present day, Lincoln Prize winner Harold Holzer explores the iconic leader's enduring presence within the American consciousness.
Harold Holzer, the author, co-author, or editor of more than 50 books on Lincoln and the Civil War era, is Jonathan F. Fanton Director of the Roosevelt House Public Policy Institute at Hunter College.
Presented as a part of the Presidential Historical Commission at New-York Historical Society
LOCATION
The Robert H. Smith Auditorium at the New-York Historical Society, 170 Central Park West, New York, NY 10024
PURCHASING TICKETS
By phone: Contact New-York Historical's in-house call center at (212) 485-9268. Call center is open 9 am–5 pm daily.
Online: Click on the orange "Buy Tickets" button at the top of this page.
In person: Advance tickets may be purchased on site at New-York Historical's Admissions desk during museum hours.
Advance purchase is required to guarantee seating. All sales are final; refunds and exchanges not permitted. Programs and dates may be subject to change. Management reserves the right to refuse admission to latecomers. Program tickets do not include Museum Admission unless otherwise noted.