Women's History Salons
"Listen World!": Elsie Robinson and Women Newspaper Columnists
Featuring: Allison Gilbert, Julie Golia, Brooke Kroeger (moderator)
Friday, November 18, 2022
Free with Museum admission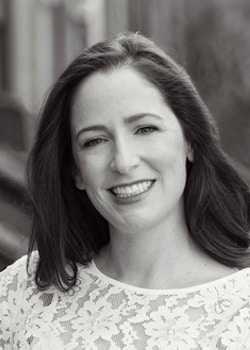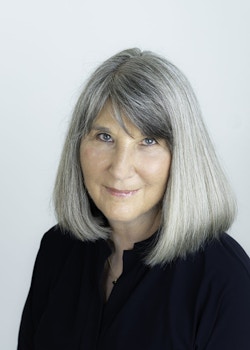 Event Details:
 At the height of her career, nationally syndicated newspaper columnist Elsie Robinson reached 20 million readers, making her America's most-read woman and the highest-paid woman writer in William Randolph Hearst's vast media empire. Yet today, her name is virtually forgotten. The Center for Women's History invites you to join journalist Allison Gilbert, historian Julie Golia, and moderator Brooke Kroeger for a conversation about Robinson, her fellow women columnists, their influence, and the reasons behind their historical erasure. Light refreshments will be served and books will be available for purchase. 
Allison Gilbert is co-author of Listen, World!, the first biography of newspaper columnist Elsie Robinson. Gilbert is also the host of the 20-part documentary series "Women Journalists of 9/11," produced by the National September 11 Memorial & Museum. She has authored several books on grief and grieving, and writes regularly for the New York Times and other publications
Julie Golia is a historian of media and gender, an acclaimed curator, and an award-winning educator. Currently, she is the Associate Director of Manuscripts, Archives, and Rare Books and Charles J. Liebman Curator of Manuscripts at The New York Public Library (NYPL). Dr. Golia received her Ph.D. in History from Columbia University. Her book Newspaper Confessions: A History of Advice Columns in a Pre-Internet Age was published in 2021.   
Brooke Kroeger is a journalist, professor emerita at New York University, and the author of six books, including the forthcoming Undaunted: How Women Changed American Journalism. At NYU, she served on the journalism faculty from 1998 to 2021 and from 2005 to 2011 was department chair and founding director of the Arthur L. Carter Journalism Institute. Early in her career, she was UN Correspondent for Newsday and deputy metropolitan editor for New York Newsday. Over 11 years with United Press International she reported from Chicago, Brussels, London and Tel Aviv, where she was bureau chief before returning to London to become the agency's chief editor for Europe, the Middle East, and Africa.
Go to our Visit page for the most up-to-date information about safety requirements.
Location:
Skylight Gallery at the New-York Historical Society, 170 Central Park West, New York, NY 10024
Ticket Instructions:
Online: Click on the button above. If you need assistance, please send an email to womenshistory@nyhistory.org. 
By phone: Call (212) 873-3400 ext. 528  
Lead support for the Center for Women's History programs provided by Joyce B. Cowin, Diane and Adam E. Max, Jean Margo Reid, and the Mellon Foundation.