Family
Little New-Yorkers @ Home: Let Freedom Sing
Event Details:
Join us via Zoom every Tuesday for story time and crafts! Each class includes a special Little New-Yorkers hello song, silly dances and games, a story book reading, and a craft to do at home.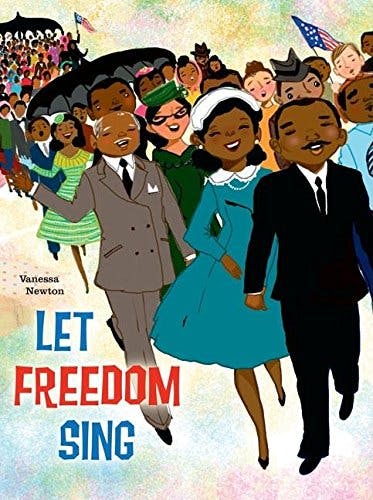 Welcome to January Jam! This month we will be reading books all about music! This week, celebrate Martin Luther King Jr's birthday by reading Let Freedom Sing written and illustrated by Vanessa Newton. This story uses the song "This Little Light of Mine" to tell the story of the civil rights movement during the 1950s and 1960s. Sing along with us, and afterwards, create a dove paper airplane with a special message to share MLK's words of love and hope at home.
Major support for family programs is provided by Diana and Joe DiMenna. Additional generous support is from Daniel & Margaret Loeb, Shelley & Tommy Mulitz, and the New York City Department of Cultural Affairs in partnership with the City Council.