Family
Little New-Yorkers @ Home: Tito Puente: Mambo King
Event Details:
Join us via Zoom every Tuesday for story time and crafts! Each class includes a special Little New-Yorkers hello song, silly dances and games, a story book reading, and a craft to do at home.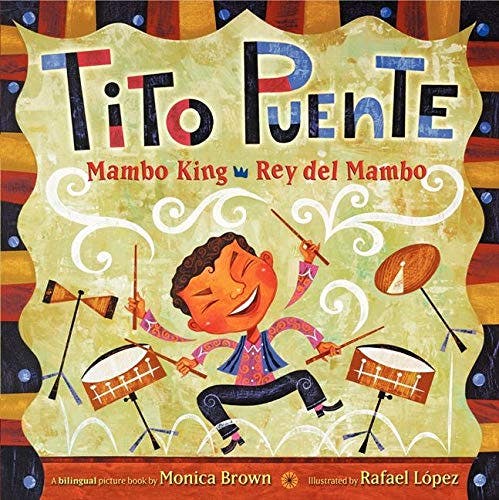 Welcome to January Jam! This month we will be reading books all about music! Our first book is Tito Puente: Mambo King, a bilingual picture book by Monica Brown, with illustrations by Rafael López. Before he could walk, Tito Puente began making music at home in Harlem, right here in New York City. Tito lived a life full of music and went on to win five Grammy Awards. Follow along with the story and with Tito's rumba beat, and then create your own Mambo King crown!
Major support for family programs is provided by Diana and Joe DiMenna. Additional generous support is from Daniel & Margaret Loeb, Shelley & Tommy Mulitz, and the New York City Department of Cultural Affairs in partnership with the City Council.