Family
Living History @ Home: 19th-century Domestic Workers
Event Details:
Would you like to learn about the world that people of the past lived in and how it continues to impact us today? Join our historical interpreters online via Zoom and experience the past through the material culture left behind by leaders, activists, soldiers, and craftspeople from across history.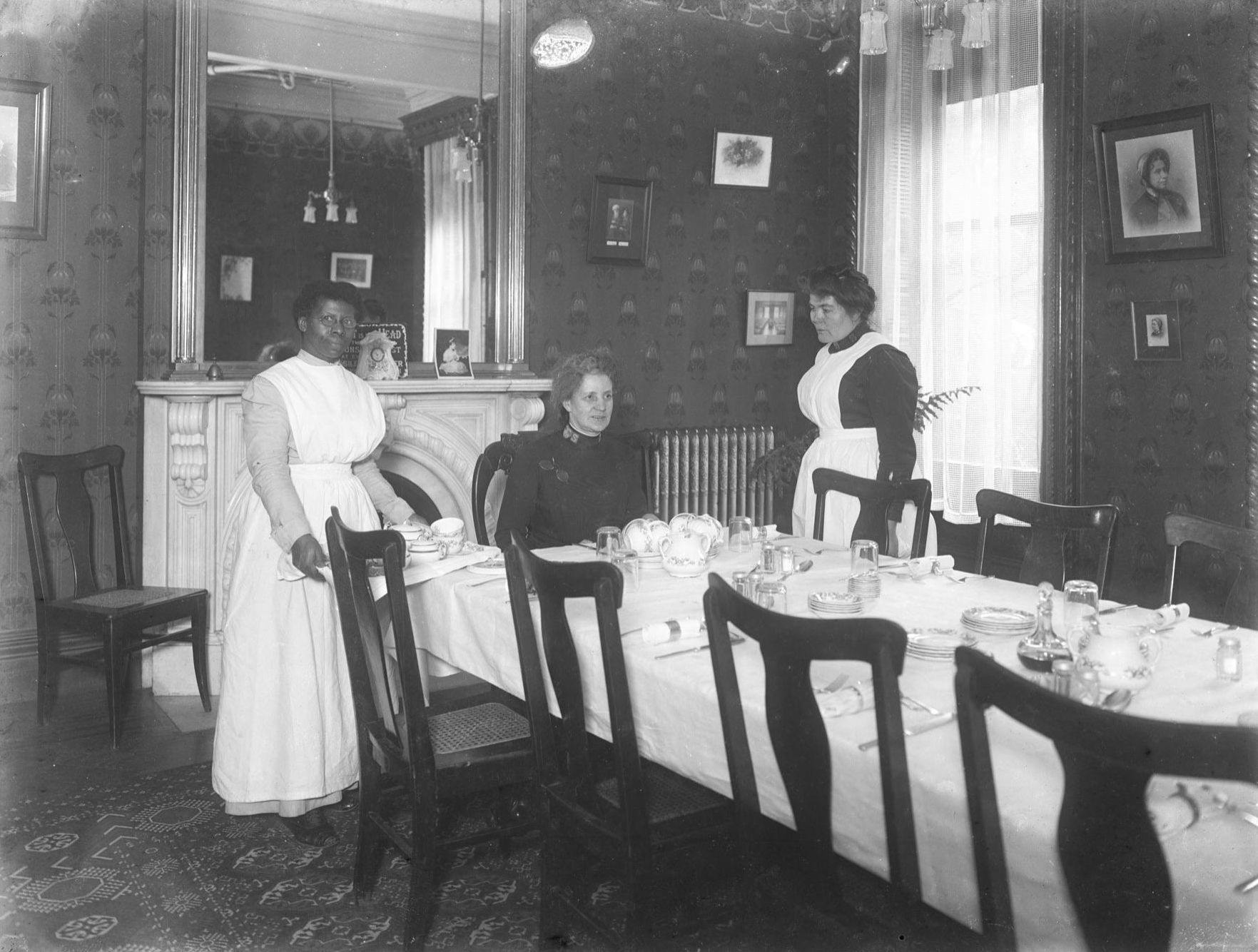 Thousands of 19th-century New Yorkers made their livings as domestic workers throughout New York City. Join us as historical interpreters share how these New Yorkers cleaned, served, and cared for the people and possessions in these households. Then, try your hand at some of the 19th-century skills required for some domestic workers to succeed in New York.  
Image: Unidentified Salvation Army officer and two female servants in the Salvation Army Home on Gramercy Park, William Davis Hassler photograph collection,  ca 1913, New-York Historical Society
Major support for family programs is provided by Diana and Joe DiMenna. Additional generous support is from Daniel & Margaret Loeb, Shelley & Tommy Mulitz, and the New York City Department of Cultural Affairs in partnership with the City Council.