Family
Living History @ Home: How Pizza Came to New York City
Wednesday, September 28, 2022
Event Details:
This event has been cancelled.
Would you like to learn about the world that people of the past lived in and how it continues to impact us today? Join our historical interpreters online via Zoom and experience the past through the material culture left behind by leaders, activists, soldiers, and craftspeople from across history.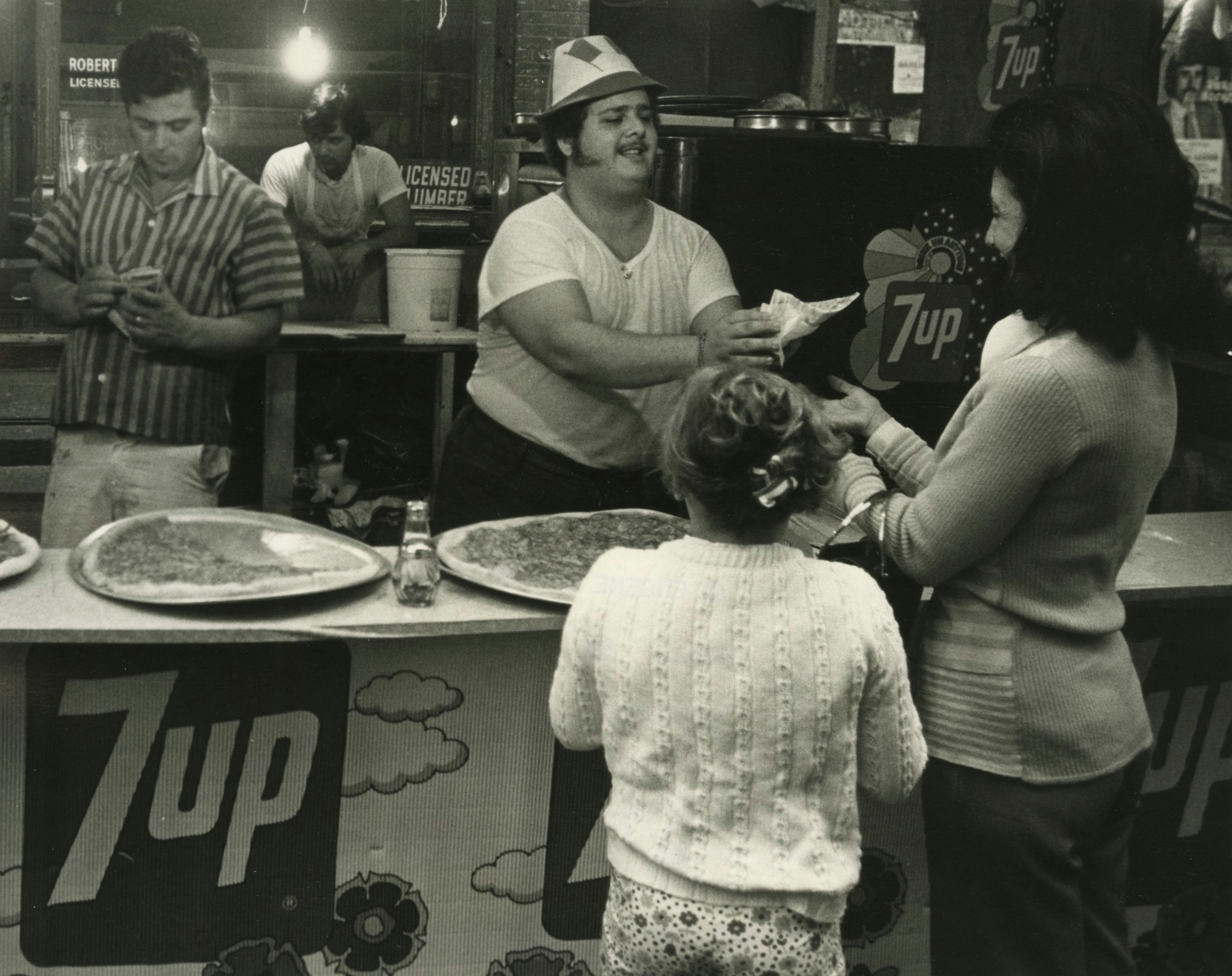 Do you love pizza or know someone that does? Join us online to learn how pizza came to symbolize New York City! It's a favorite food today, but that wasn't always the case. Tune in to discover the history of pizza and learn about the Italian immigrants who brought the delicious dish to NYC. Then, cook along with Ms. Cheyney as she makes homemade pizza! Get ready to enjoy all the cheesy goodness at home!
Image Credit: New York City - Little Italy: San Genaro Festival. Eugene Gordon photograph collection, 1970-1990, New-York Historical Society
Major support for family programs is provided by Diana and Joe DiMenna. Additional generous support is from Daniel & Margaret Loeb, Shelley & Tommy Mulitz, and the New York City Department of Cultural Affairs in partnership with the City Council.