Family
Living History Cooking @ Home: James Hemings—A Chef Enslaved by the Author of the Declaration of Independence
Wednesday, August 3, 2022
Event Details:
Would you like to learn about the world that people of the past lived in and how it continues to impact us today? Join our historical interpreters online via Zoom and experience the past through the material culture left behind by leaders, activists, soldiers, and craftspeople from across history.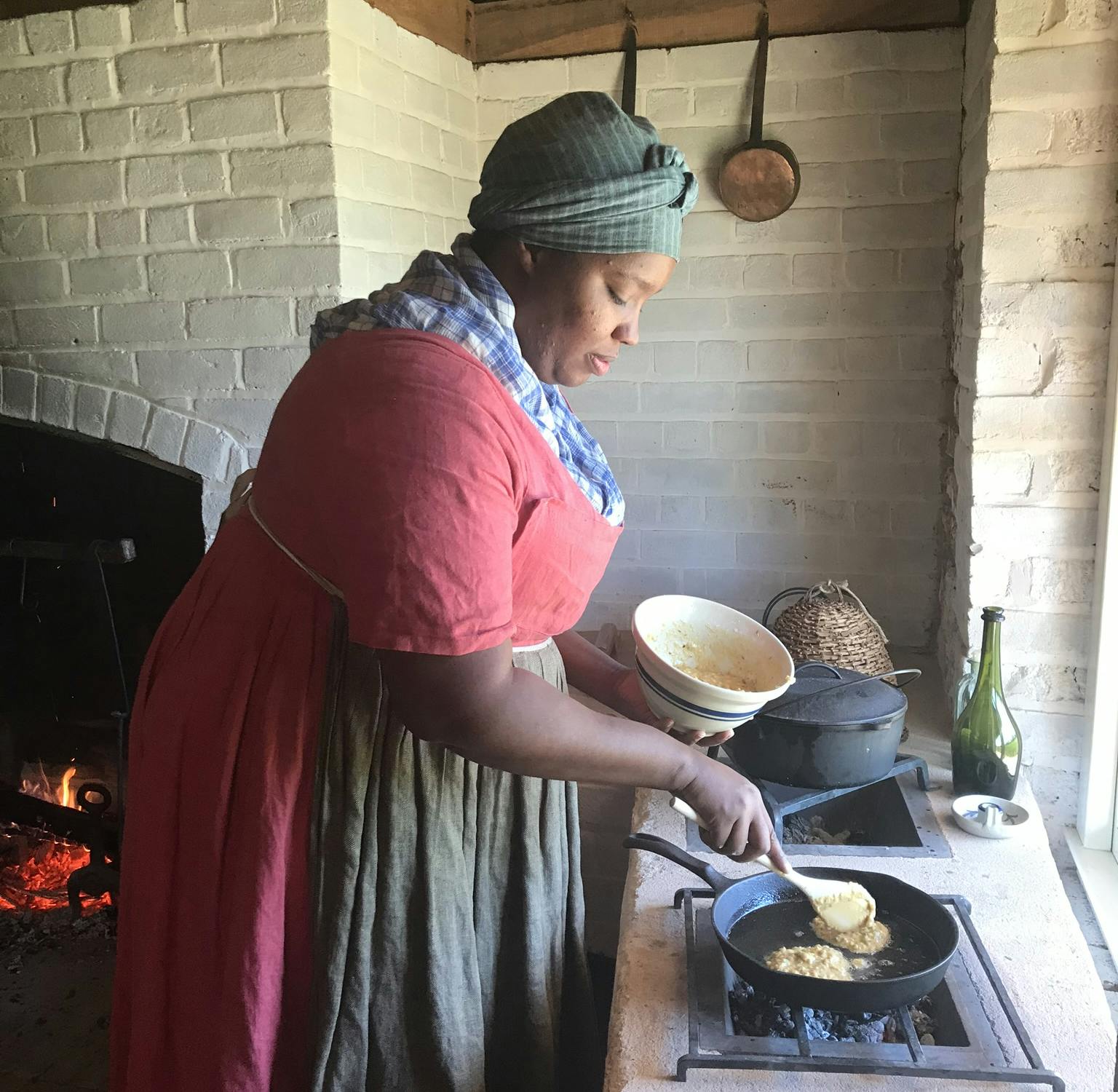 Join Ramin Ganeshram, culinary historian and author of The General's Cook, to learn about Chef James Hemings, the first American to be classically trained abroad in France.  He was also enslaved by Thomas Jefferson, the author of the Declaration of Independence. Join historical interpreters to learn about the life and legacy of the skilled chef. Then, cook along with us as we make an 18th-century-inspired vanilla pudding (Crème Anglaise) that Chef Hemings would have cooked.
Ingredients:
5 egg yolks
2/3 cup white sugar
1 teaspoon vanilla
1/4 teaspoon orange extract or rosewater (optional)
2 cups whole milk
1/2 cup heavy cream
pinch of salt
Image: Cheyney Mcknight cooking at Thomas Jefferson's Poplar Forest
This program is offered in partnership with the Westport Museum for History and Culture.
Major support for family programs is provided by Diana and Joe DiMenna. Additional generous support is from Daniel & Margaret Loeb, Shelley & Tommy Mulitz, and the New York City Department of Cultural Affairs in partnership with the City Council.