Family
Living History @ Home: Cooking for Juneteenth
Event Details:
Would you like to learn about the world that people of the past lived in and how it continues to impact us today? Join our historical interpreters online via Zoom and experience the past through the material culture left behind by leaders, activists, soldiers, and craftspeople from across history.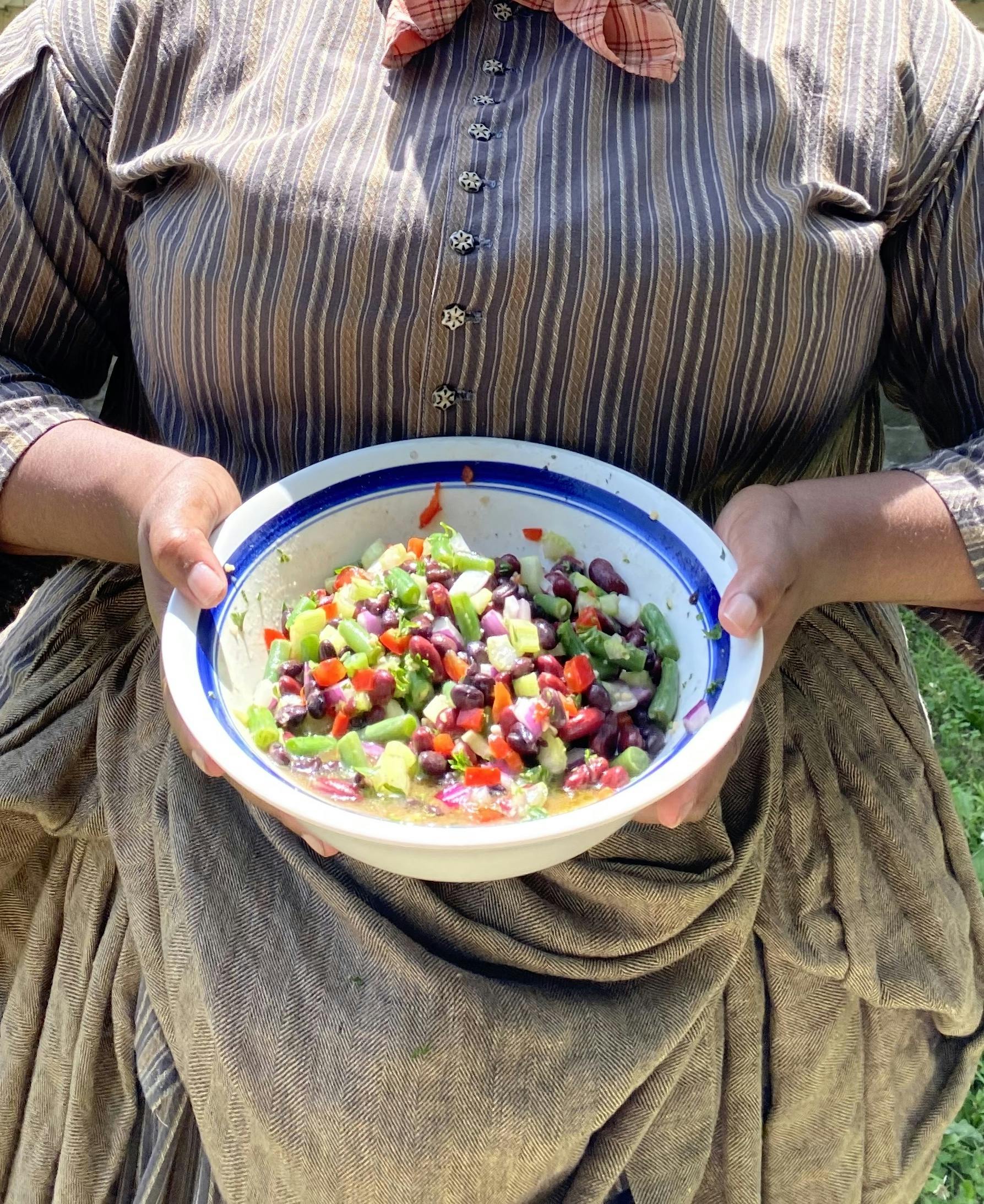 Take a virtual field trip to Genesee Country Village & Museum—the largest and most comprehensive living history museum in New York State—to explore how some African American New Yorkers would have celebrated the end of slavery. Living History Manager  Cheyney McKnight, along with historical helper Millen Shiffer, prepare a celebration feast on a wood-burning stove in one of the historic buildings at GCVM. Learn how to make treats like strawberry pie, sweet tea, and other kid-friendly recipes.
Image: A historical interpreter holding a Marcus Garvey Bean Salad
From Juneteenth to the 4th of July, we invite you to participate in the second annual #CivicSeason. We're teaming up with hundreds of history museums and sites across the country through @HistoryMadeByUs, in partnership with the next generation shaping our democracy to launch a new tradition that makes room for all of our stories—and write the next chapter together.
This #CivicSeason, celebrate what you stand for, and shape what our country becomes. Get started: TheCivicSeason.com
Major support for family programs is provided by Diana and Joe DiMenna. Additional generous support is from Daniel & Margaret Loeb, Shelley & Tommy Mulitz, and the New York City Department of Cultural Affairs in partnership with the City Council.