Family
Living History: Stepping into the "China Trade"
Free with Museum admission
Ages: All
Event Details:
Would you like to learn about the world that people of the past lived in and how it continues to impact us today? Join our historical interpreters in the Museum and experience the past through the material culture left behind by leaders, activists, soldiers, and craftspeople from across history.
Go to our Visit page for the most up-to-date information about safety requirements for program attendance, including vaccination and masking procedures.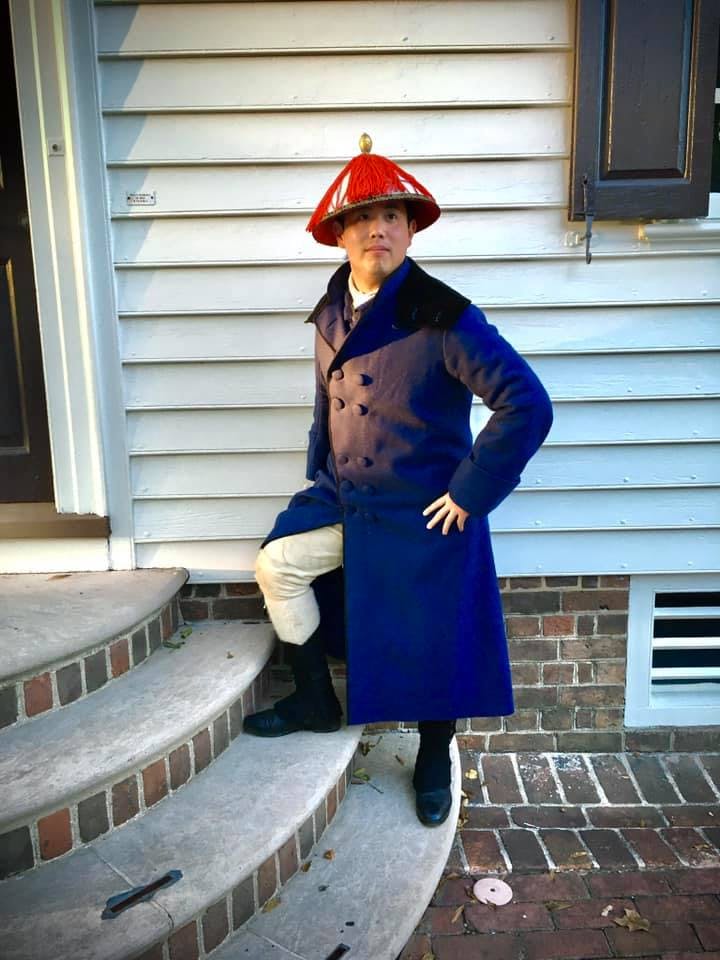 During the 18th and 19th centuries, the Qing Empire in China and the United States actively traded goods. Hundreds of Chinese and American merchants relied on agents, who acted as go-betweens setting up trade across the continents. Join us in the Museum where families take on the role of agents and discover the challenges of communicating across language barriers and over long distances. Guest Living Historian Daniel Sieh brings to life a shop in 18th-century Guang Dong, China. New-York Historical's interpreters portray She-merchants, pioneering women who worked in business and trade in 18th-century New York.
Image: Daniel Sieh interpreting an 18th-century Chinese merchant
Please note that this is not a drop-off program—child participants must be accompanied by an adult. 
Major support for family programs is provided by Diana and Joe DiMenna. Additional generous support is from Daniel & Margaret Loeb, Shelley & Tommy Mulitz, and the New York City Department of Cultural Affairs in partnership with the City Council.