Family
Living History: What is Juneteenth?
Free with Museum admission
Ages: All
Event Details:
Would you like to learn about the world that people of the past lived in and how it continues to impact us today? Join our historical interpreters in the Museum and experience the past through the material culture left behind by leaders, activists, soldiers, and craftspeople from across history.
Go to our Visit page for the most up-to-date information about safety requirements for program attendance, including vaccination and masking procedures.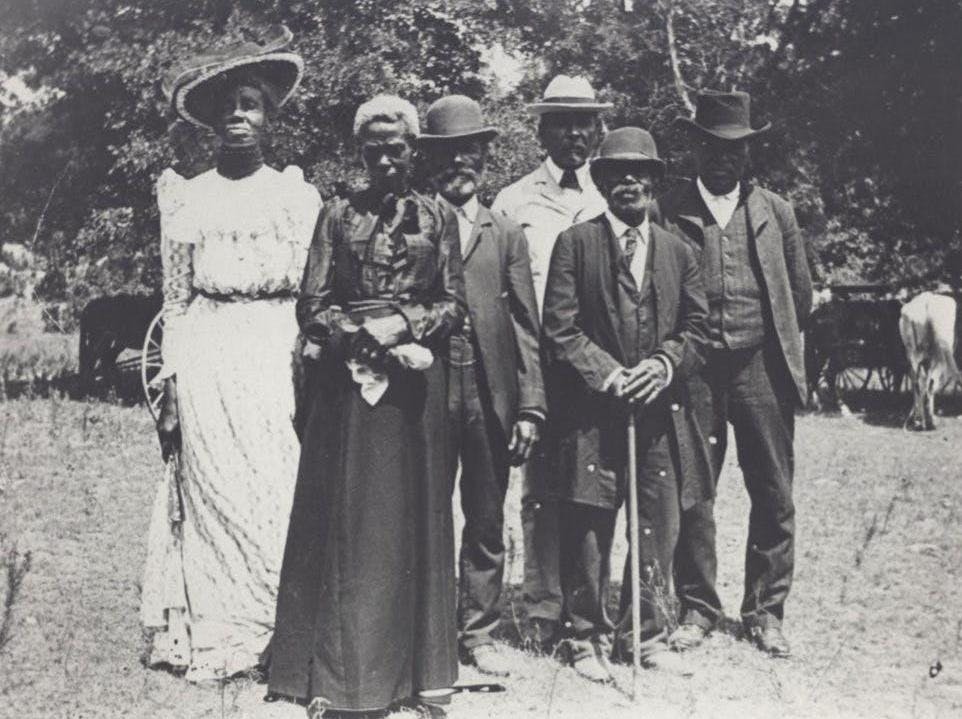 Discover Juneteenth, the annual celebration of the end of American chattel slavery on June 19, 1865. Explore its origins, how it has changed over time, and the many local traditions connected with the holiday. Listen to narratives of formerly enslaved people as they describe how they learned about the end of slavery. And: Learn how to make a Juneteenth flag and other festive decorations!  
Image: Grace Murray Stephenson, Emancipation Day Celebration, 1900, Austin History Center.
From Juneteenth to the 4th of July, we invite you to participate in the second annual #CivicSeason. We're teaming up with hundreds of history museums and sites across the country through @HistoryMadeByUs, in partnership with the next generation shaping our democracy to launch a new tradition that makes room for all of our stories—and write the next chapter together.
This #CivicSeason, celebrate what you stand for, and shape what our country becomes. Get started: TheCivicSeason.com
Please note that this is not a drop-off program—child participants must be accompanied by an adult. 
Major support for family programs is provided by Diana and Joe DiMenna. Additional generous support is from Daniel & Margaret Loeb, Shelley & Tommy Mulitz, and the New York City Department of Cultural Affairs in partnership with the City Council.