Family
Living History: Witch Who? Learn About Wicca
Event Details:
Would you like to learn about the world that people of the past lived in and how it continues to impact us today? Join our historical interpreters in the Museum and experience the past through the material culture left behind by leaders, activists, soldiers, and craftspeople from across history.
Go to our Visit page for the most up-to-date information about safety requirements for program attendance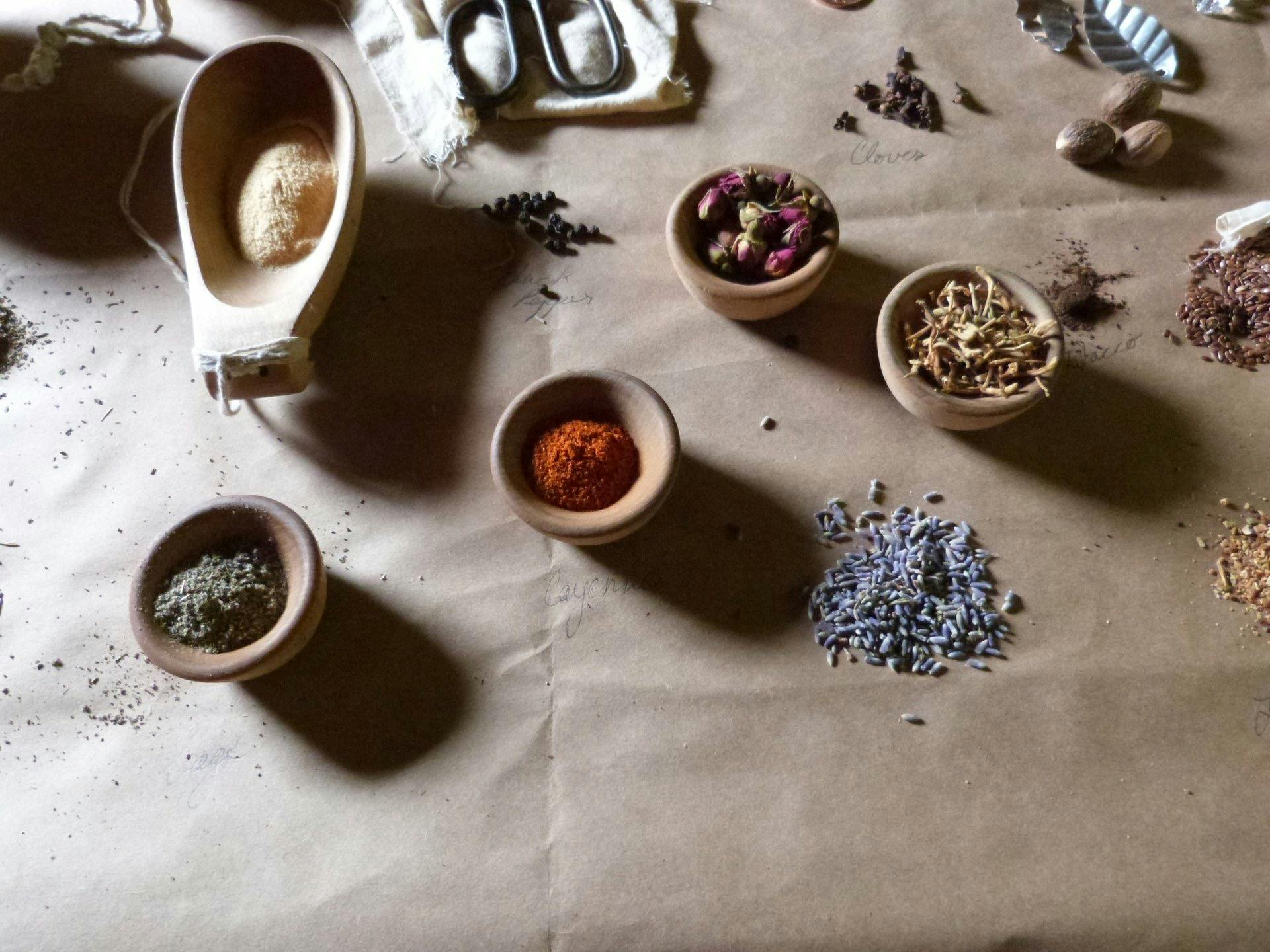 In the late 1600s, the word "witch" was dangerous label, sometimes used for women who did not fit into society. Today, there are people across the world who celebrate being called a witch through their belief in the religion Wicca. It is influenced by pre-Christian beliefs, western European practices, and the belief in supernatural power. In conjunction with our exhibition The Salem Witch Trials: Reckoning and Reclaiming, learn about Wicca from present-day practitioners. Then, create a related, family friendly craft.
Image: Herbs and roots used in Hoodoo
Sponsored by a Humanities New York Action Grant
Any views, findings, conclusions or recommendations expressed in this program do not necessarily represent those of the National Endowment for the Humanities.
Please note that this is not a drop-off program—child participants must be accompanied by an adult. 
Major support for family programs is provided by Diana and Joe DiMenna. Additional generous support is from Daniel & Margaret Loeb, Shelley & Tommy Mulitz, and the New York City Department of Cultural Affairs in partnership with the City Council.