Talks
Madam Speaker: Nancy Pelosi and the Lessons of Power
Featuring: Susan Page, Douglas Brinkley (moderator)
The Mathew "Mike" Gladstein Lecture in Biography
$44 (Members $32; Chairman's Council, Free)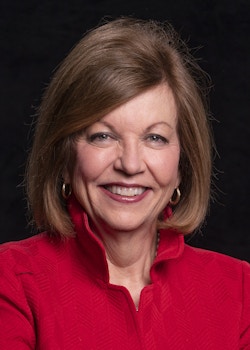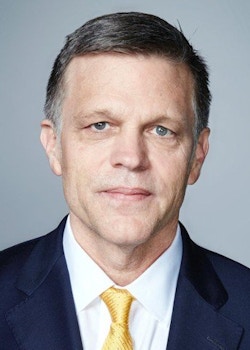 Event Details:
Nancy Pelosi has lived on the cutting edge of the revolutions in both women's roles and in the nation's movement to more polarized politics. She has established herself as a crucial friend or for­midable foe to U.S. presidents, a master legislator, and an indefatigable political warrior. Author and journalist Susan Page delves into Pelosi's remarkable life and how the first woman Speaker of the House has shaped our nation.
Susan Page is the author of the bestselling book Madam Speaker: Nancy Pelosi and the Lessons of Power and the Washington Bureau chief of USA Today. Douglas Brinkley (moderator) is a bestselling author and serves as presidential historian for CNN and the New-York Historical Society.
Go to our Visit page for the most up-to-date information about safety requirements for program attendance, including vaccination and masking procedures.
Buy the books! Pick up a copy of titles related to this program at the NYHistory Store:
Susan Page's Madam Speaker: Nancy Pelosi and the Lessons of Power
Douglas Brinkley's American Moonshot: John F. Kennedy and the Great Space Race
Location:
The Robert H. Smith Auditorium at the New-York Historical Society, 170 Central Park West, New York, NY 10024
Livestreaming:
Unable to attend in person? Join us via livestream! Livestream access: $30 (Members $20)
The day before the program, we will contact all registered attendees with instructions on how to view the livestream. If you do not receive a message, please check your spam folder. Subject to availability, livestreaming tickets will be available via online purchase up until the program start time.
Ticket Instructions:
By phone: Contact our Call Center at (212) 485-9268 from 9 am–5 pm daily.
Online: Click on the orange "Buy Tickets" button.
In person: Purchase tickets on site at the admissions desk during Museum hours.
Chairman's Council: To request tickets, email chairmanscouncil@nyhistory.org.
Members: Sign in with your Member login on the next page to receive your discount. If you need a login or have any questions, contact the Call Center at (212) 485-9268 or call.center@nyhistory.org.
Advance purchase is required to guarantee seating. All sales are final; refunds and exchanges not permitted. Programs and dates may be subject to change. Management reserves the right to refuse admission to latecomers and/or those who do not provide requested COVID-19 documentation. Program tickets do not include Museum admission unless otherwise noted.
Advance registration closes four hours prior to program start time. Subject to availability, tickets will be sold onsite up until the program start time.
Image credit (Douglas Brinkley): Jeremy Freeman–CNN