The Magical World of Plants: Central Park Walk
Featuring: Leslie Day
Saturday, October 27, 2018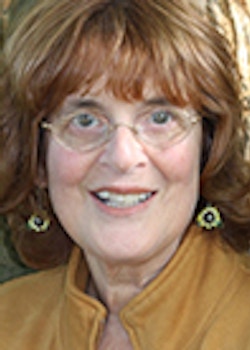 Note: This program has been canceled
This walking tour has been canceled due to expected inclement weather conditions. We apologize for any inconvenience.
New-York Historical Society staff will reach out to patrons who purchased tickets to issue refunds. Although this tour will not be rescheduled for the fall, please stay tuned for more walking tours in the future. Thank you very much for your interest in and support of New-York Historical Society's public programs.
EVENT DETAILS
For millennia, people have collected and cultivated plants to reap their benefits for healing and wellness. Plants and fungi were often coveted for their supposed magical properties and ability to alter the human consciousness. Join us for a botanical journey and learn about the wondrous plants hiding in plain sight, from their dynamic relationships with their ecosystems to their varied uses throughout human history. Presented in conjunction with New-York Historical's exhibition Harry Potter: A History of Magic.
Leslie Day is the author of numerous books, including Field Guide to the Natural World of  New York City.
Tours are limited to 30 guests per tour. Please buy tickets in advance.
LOCATION
Meeting location will be provided to patrons upon ticket purchase. (If ordering online, please call 212-485-9205 for the meeting location.)
Advance purchase is required to guarantee participation. All sales are final; refunds and exchanges not permitted. Programs and dates may be subject to change. Management reserves the right to refuse admission to latecomers. Program tickets do not include Museum Admission unless otherwise noted.