Talks
The Meaning of the Civil War: Then and Now
Featuring: Edna Greene Medford, Orville Vernon Burton
The President Bill Clinton Lecture in American History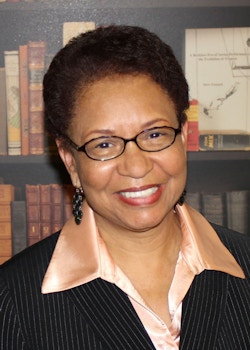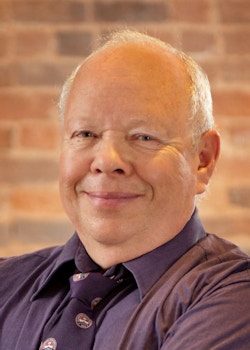 Event Details:
Many of the nation's thorniest problems today had their origins in the most divisive era in American history, the Civil War. Our lives and institutions continue to be shaped by the path taken as the country sought to redefine its identity after the war. This wide-ranging discussion explores what we must do to secure that "new birth of freedom" Lincoln envisioned.
Edna Greene Medford, a New-York Historical Society trustee, is a professor in the department of history in the College of Arts and Sciences at Howard University, a distinguished lecturer of the Organization of American Historians Distinguished Lectureship Program, and the author of Lincoln and Emancipation. Orville Vernon Burton is Judge Matthew J. Perry, Jr. Distinguished Professor of History and professor of sociology and anthropology, pan-African studies, and computer science at Clemson University.
Go to our Visit page for the most up-to-date information about safety requirements for program attendance, including vaccination and masking procedures.
Location:
The Robert H. Smith Auditorium at the New-York Historical Society, 170 Central Park West, New York, NY 10024
Livestreaming:
Unable to attend in person? Join us via livestream! Livestream access: $30 (Members $20)
The day before the program, we will contact all registered attendees with instructions on how to view the livestream. If you do not receive a message, please check your spam folder. Subject to availability, livestreaming tickets will be available via online purchase up until the program start time.
Ticket Instructions:
By phone: Contact our Call Center at (212) 485-9268 from 9 am–5 pm daily.
Online: Click on the orange "Buy Tickets" button.
In person: Purchase tickets on site at the admissions desk during Museum hours.
Chairman's Council: To request tickets, email chairmanscouncil@nyhistory.org.
Members: Sign in with your Member login on the next page to receive your discount. If you need a login or have any questions, contact the Call Center at (212) 485-9268 or call.center@nyhistory.org.
Advance purchase is required to guarantee seating. All sales are final; refunds and exchanges not permitted. Programs and dates may be subject to change. Management reserves the right to refuse admission to latecomers and/or those who do not provide requested COVID-19 documentation. Program tickets do not include Museum admission unless otherwise noted.
Advance registration closes four hours prior to program start time. Subject to availability, tickets will be sold onsite up until the program start time.