Talks
New York's Future Is in Its Past (Now on Zoom)
Featuring: Russell Shorto
Diamonstein-Spielvogel Institute Program
Wednesday, January 19, 2022
$30 (Members $20; Chairman's Council, Free)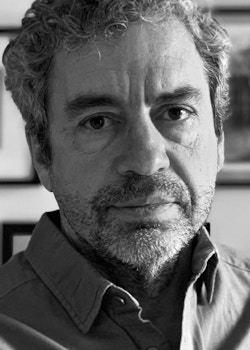 Event Details:
Update: This program will now take place live on Zoom rather than in person.
When the Dutch founded the city of New Amsterdam, at the tip of Manhattan Island, they brought three elements that would shape the city of New York: tolerance, trade, and water management. Four hundred years later, these issues are confounding the modern world. Questions of tolerance, race and immigration roil our politics. Rampant inequality points to the need to make capitalism work for all. Climate change demands drastic action. Russell Shorto, in his inaugural talk as executive director of the Diamonstein-Spielvogel Institute for New York City History, Politics, and Community Activism, argues that both the roots of these dilemmas and their solutions lie in New York's past. Join us as he takes us back and makes New Amsterdam new again. 
Russell Shorto is the bestselling author of The Island at the Center of the World, Amsterdam, and Revolution Song. His most recent book is Smalltime: A Story of My Family and the Mob.
A program of the Diamonstein-Spielvogel Institute for New York City History, Politics, and Community Activism at the New-York Historical Society, created and supported by the Diamonstein-Spielvogel Foundation
Ticket Instructions:
By phone: Contact New-York Historical's Public Programs Department at (212) 485-9205 (Monday–Friday, 9 am–5 pm)
Online: Click the button at the top of this page.
Chairman's Council: To request tickets, email chairmanscouncil@nyhistory.org.
Members: Sign in with your Member login on the next page to receive your discount. If you need a login or have any questions, contact the Call Center at (212) 485-9268 or call.center@nyhistory.org.
This program will be presented live via Zoom, an easy-to-use video conferencing platform. The day before the program, a member of New-York Historical's staff will contact all registered attendees from the email address public.programs@nyhistory.org with instructions on how to join the virtual presentation. An additional reminder will be sent within two hours of the program start time. If you do not receive a message, please check your spam folder.
Advance reservation is required to guarantee participation. exchanges are not permitted. Programs and dates may be subject to change.
Image credit: Pamela Twigg