Talks
Nineteen Reservoirs: On Their Creation and the Promise of Water for New York City
Featuring: Lucy Sante
Non-Fiction at the Bryant Park Reading Room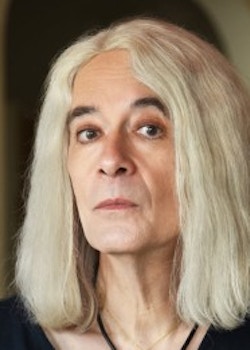 Event Details:
Our popular outdoor lecture series is back! The New-York Historical Society is thrilled to once again partner with the Bryant Park Reading Room to present a series of free programs in the park. Now in its 13th summer, this year's Non-Fiction at the Bryant Park Reading Room series features a wide array of fascinating talks on immigration and civil rights, presidents and popes, monuments, and memorialization.
Between 1907 and 1967, a network of reservoirs and aqueducts was constructed across millions of acres of land in upstate New York, providing New York City with a supply of fresh water that it could not exist without today. The act of forever changing that land, however, could not have happened without challenges that uprooted communities and altered ecosystems. Writer and critic Lucy Sante details the process of making New York City a functioning hub of life and the complicated effects of that process on the surrounding region.
Lucy Sante is a writer, critic, and artist who frequently contributes to The New York Review of Books. Her most recent book is Nineteen Reservoirs: On Their Creation and the Promise of Water for New York City.
This program is produced in partnership with the Bryant Park Corporation and the New York Public Library.
Location:
This program will be held at the outdoor Reading Room in Bryant Park. The Reading Room is located on the 42nd Street side of the park between 5th and 6th Avenues. Look for the yellow and white umbrellas.
Inclement Weather: In case of severe weather, please check bryantpark.org or nyhistory.org for the most up to date information. You may also contact New-York Historical's Department of Public Programs at public.programs@nyhistory.org or 212-485-9205.
Ticket Instructions:
Free Admission. No advance reservation is required. First come, first served.