Talks
Olmsted, Lincoln, and the Civil War
Featuring: Harold Holzer, Louise Mirrer (moderator)
Bernard and Irene Schwartz Distinguished Speakers Series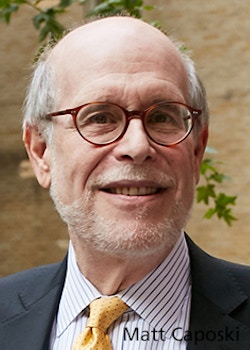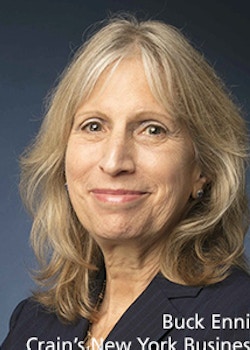 Event Details:
Marking the 200th birthday (April 26) of the celebrated landscape architect who designed Central Park and other urban oases, we examine Frederick Law Olmsted's "other" careers—first as a journalist reporting on the horrors of slavery in the antebellum South, then as leader of the U. S. Sanitary Commission, working to improve the health of Civil War Soldiers and care for the sick and wounded… despite pushback from the War Department and the indifference of President Lincoln, whom Olmsted met in Washington. By war's end, Olmsted had nursed battlefield casualties, helped found the Union League, and worked to recruit New York's first Black troops. Only then did he resume work on the park.
Harold Holzer is the Lincoln Prize-winning author of more than 50 books on Abraham Lincoln and the Civil War and former Roger Hertog Fellow at the New-York Historical Society. Louise Mirrer (moderator) is president and CEO of the New-York Historical Society.
Presented in collaboration with the National Association for Olmsted Parks in celebration of Olmsted 200

Go to our Visit page for the most up-to-date information about safety requirements for program attendance, including vaccination and masking procedures.
Location:
The Robert H. Smith Auditorium at the New-York Historical Society, 170 Central Park West, New York, NY 10024
Livestreaming:
Unable to attend in person? Join us via livestream! Livestream Access: Free
The day before the program, we will contact all registered attendees with instructions on how to view the livestream. If you do not receive a message, please check your spam folder. Subject to availability, livestreaming tickets will be available via online reservation up until the program start time.
Ticket Instructions:
By phone: Contact our Call Center at (212) 485-9268 from 9 am–5 pm daily.
Online: Click on the "Register" button.
In person: Reserve tickets on site at the admissions desk during Museum hours.
Chairman's Council: To request tickets, email chairmanscouncil@nyhistory.org.
Members: Sign in with your Member login on the next page to receive your discount. If you need a login or have any questions, contact the Call Center at (212) 485-9268 or call.center@nyhistory.org.
Advance reservation is required to guarantee seating. Exchanges not permitted. Programs and dates may be subject to change. Management reserves the right to refuse admission to latecomers. Program tickets do not include Museum admission unless otherwise noted.
Advance registration closes three hours prior to program start time. Subject to availability, tickets can be reserved onsite up until the program start time.