Talks
One Quarter of the Nation: Immigration and the Transformation of America
Featuring: Nancy Foner
Non-Fiction at the Bryant Park Reading Room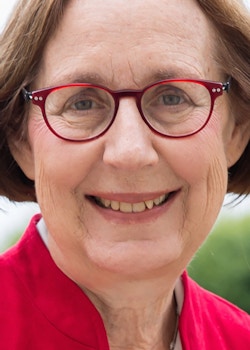 Event Details:
Our popular outdoor lecture series is back! The New-York Historical Society is thrilled to once again partner with the Bryant Park Reading Room to present a series of free programs in the park. Now in its 13th summer, this year's Non-Fiction at the Bryant Park Reading Room series features a wide array of fascinating talks on immigration and civil rights, presidents and popes, monuments, and memorialization.
Nearly 86 million immigrants and their children live in the United States. Immigration has long been a crucial part of American society, its culture, and electoral politics. Despite immigration's importance, America's racial order made life difficult and threatened the livelihood of immigrant communities. Nancy Foner, one of America's leading immigration scholars, tells the story of how immigrants continuously change the fabric of this country. 
Nancy Foner is a distinguished professor of sociology at Hunter College and the Graduate Center, City University of New York. She is the author of 20 books; her newest is One Quarter of the Nation: Immigration and the Transformation of America.
This program is produced in partnership with the Bryant Park Corporation. 
Location:
This program will be held at the outdoor Reading Room in Bryant Park. The Reading Room is located on the 42nd Street side of the park between 5th and 6th Avenues. Look for the yellow and white umbrellas.
Inclement Weather: In case of severe weather, please check bryantpark.org or nyhistory.org for the most up to date information. You may also contact New-York Historical's Department of Public Programs at public.programs@nyhistory.org or 212-485-9205.
Ticket Instructions:
Free Admission. No advance reservation is required. First come, first served.