Talks
The Outbreak of World War II: 80 Years Later
Featuring: John H. Maurer
Saturday, February 16, 2019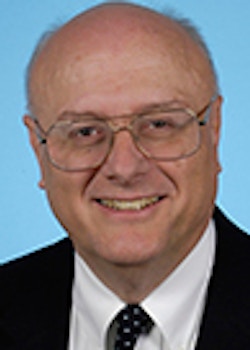 EVENT DETAILS
9–9:30 am: Registration and Continental Breakfast 9:30–11 am: Program
World War II stands out as the deadliest and perhaps most famous conflict in human history. But how did the War begin, and could the massive bloodshed have been avoided? In commemoration of the 80th anniversary of the war's outbreak, historian John Maurer revisits the origins of fighting in Europe in 1939 and illuminates how Western democracies came to confront Adolf Hitler and the threat of global fascism.
John H. Maurer, a senior fellow at the Foreign Policy Research Institute, is Alfred Thayer Mahan Professor of Grand Strategy and Sea Power and Distinguished University Professor at the Naval War College.
Presented in collaboration with the Foreign Policy Research Institute
LOCATION
The Robert H. Smith Auditorium at the New-York Historical Society, 170 Central Park West, New York, NY 10024
PURCHASING TICKETS
By phone: Contact New-York Historical's in-house call center at (212) 485-9268. Call center is open 9 am–5 pm daily.
Online: Click on the orange "Buy Tickets" button at the top of this page.
In person: Advance tickets may be purchased on site at New-York Historical's Admissions desk during museum hours.
Advance purchase is required to guarantee seating. All sales are final; refunds and exchanges not permitted. Programs and dates may be subject to change. Management reserves the right to refuse admission to latecomers. Program tickets do not include Museum Admission unless otherwise noted.
Through the generosity of Bernard and Irene Schwartz, the New-York Historical Society brings a wide array of extraordinary lectures and dynamic conversations to New York's Upper West Side.