Talks
Putin's Gamble: Russia, Ukraine, and the Road Ahead
Featuring: Stephen Kotkin
Bernard and Irene Schwartz Distinguished Speakers Series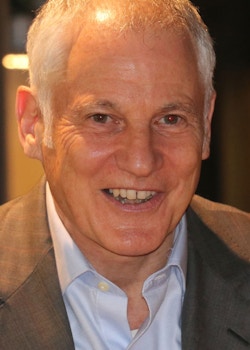 Event Details:
Putin did it. He "rolled the iron dice," as Otto von Bismarck used to say. He said he would, he showed he would, and yet somehow the Russian president's extensively telegraphed move stunned almost all Western capitals, Asian capitals, much of the American political establishment, and many members of Russia's loyalist establishment. What comes next? Historian and international affairs scholar Stephen Kotkin explores the historical context that led us to our precarious present.
Stephen Kotkin is John P. Birkelund '52 Professor in History and International Affairs at Princeton University. His most recent book is Stalin: Waiting for Hitler, 1929–1941.
Go to our Visit page for the most up-to-date information about safety requirements for program attendance, including vaccination and masking procedures.
Location:
The Robert H. Smith Auditorium at the New-York Historical Society, 170 Central Park West, New York, NY 10024
Ticket Instructions:
By phone: Contact our Call Center at (212) 485-9268 from 9 am–5 pm daily.
Online: Click on the "Buy Tickets" button.
In person: Purchase tickets on site at the admissions desk during Museum hours.
Chairman's Council: To request tickets, email chairmanscouncil@nyhistory.org.
Members: Sign in with your Member login on the next page to receive your discount. If you need a login or have any questions, contact the Call Center at (212) 485-9268 or call.center@nyhistory.org.
Advance purchase is required to guarantee seating. All sales are final; refunds and exchanges are not permitted. Programs and dates may be subject to change. Management reserves the right to refuse admission to latecomers. Program tickets do not include Museum admission unless otherwise noted.
Advance registration closes three hours prior to program start time. Subject to availability, tickets will be sold onsite up until the program start time.