Talks
Read Until You Understand: The Profound Wisdom of Black Life and Literature
Featuring: Farah Jasmine Griffin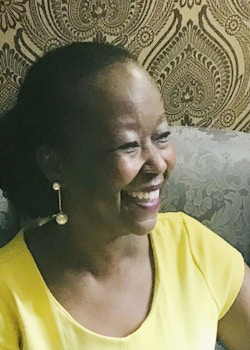 Event Details:
Farah Jasmine Griffin has spent years rooted in the culture of Black genius and the legacy of books that her father left her after he passed away when she was nine. As a professor, she has devoted herself to passing these works and their wisdom on to generations of students. In a special talk and reading, Professor Griffin entwines memoir, history, and art while grappling with the continuing struggle for Black freedom and the ongoing project that is American democracy.
Farah Jasmine Griffin, author of Read Until You Understand: The Profound Wisdom of Black Life and Literature, is chair of African American and African Diaspora studies, director of the Institute for Research in African American Studies, and William B. Ransford Professor of English and Comparative Literature and African American Studies at Columbia University.
Image credit: Peggy Dillard Toone
Location:
The Robert H. Smith Auditorium at the New-York Historical Society, 170 Central Park West, New York, NY 10024
Livestreaming:
Unable to attend in person? Join us via livestream! Livestream access: $30 (Members $20)
The day before the program, we will contact all registered attendees with instructions on how to view the livestream. If you do not receive a message, please check your spam folder. Subject to availability, livestreaming tickets will be available via online purchase up until the program start time.
Ticket Instructions:
By phone: Contact our Call Center at (212) 485-9268 from 9 am–5 pm daily.
Online: Click the button at the top of the page.
In person: Purchase tickets on site at the admissions desk during Museum hours.
Chairman's Council: To request tickets, email chairmanscouncil@nyhistory.org.
Members: Sign in with your Member login on the next page to receive your discount. If you need a login or have any questions, contact the Call Center at (212) 485-9268 or call.center@nyhistory.org.
Advance purchase is required to guarantee seating. All sales are final; refunds and exchanges not permitted. Programs and dates may be subject to change. Management reserves the right to refuse admission to latecomers and/or those who do not provide requested COVID-19 documentation. Program tickets do not include Museum admission unless otherwise noted.
Advance registration closes four hours prior to program start time. Subject to availability, tickets will be sold onsite up until the program start time.