Talks
Read Until You Understand: The Profound Wisdom of Black Life and Literature
Featuring: Farah Jasmine Griffin
Tuesday, February 1, 2022
Canceled
$38 (Members $24; Chairman's Council, Free)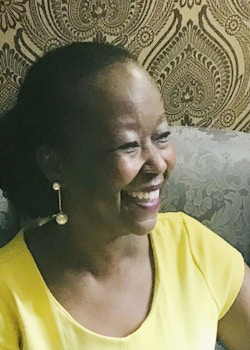 Event Details:
Program Update: This program has been canceled. We apologize for any inconvenience. We hope to reschedule; please stay tuned for more details.
Farah Jasmine Griffin has spent years rooted in the culture of Black genius and the legacy of books that her father left her after he passed away when she was nine. As a professor, she has devoted herself to passing these works and their wisdom on to generations of students. In a special talk and reading, Professor Griffin entwines memoir, history, and art while grappling with the continuing struggle for Black freedom and the ongoing project that is American democracy.
Farah Jasmine Griffin, author of Read Until You Understand: The Profound Wisdom of Black Life and Literature, is chair of African American and African Diaspora studies, director of the Institute for Research in African American Studies, and William B. Ransford Professor of English and Comparative Literature and African American Studies at Columbia University.
Image credit: Peggy Dillard Toone